Trendy mix
Share - WeChat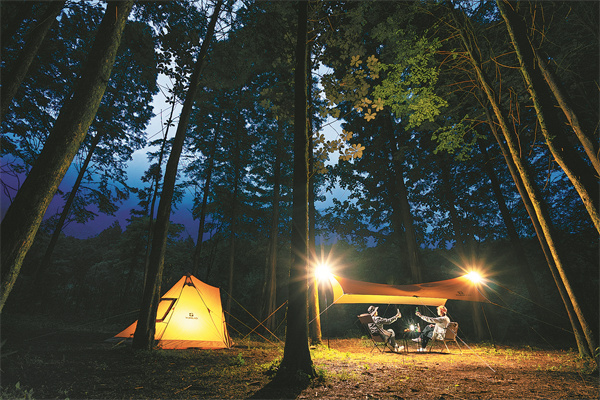 Demand for outdoor clothing, combining fashion and functionality, is growing among urban enthusiasts, Xu Lin reports.
A fisherman's hat, waterproof jacket, sports bag, a pair of cargo trousers and hiking boots are all popular outfits for trekking in China today. The style of clothing, combining functionality with fashion, originated in Japan as yama (meaning "mountain" in Japanese).
Many Chinese wear such clothes for sports and daily purposes now, and share their fashion tips online. They prefer colors such as shades of green, khaki and gray, and try to match tone-on-tone clothing.
The COVID-19 impact has led many people toward nature and outdoor activities such as playing Frisbee, camping, skateboarding and paddleboarding, and they've gradually taken to related outfits.
Chinese social media Xiaohongshu released a report on the country's top 10 lifestyle trends that showed last year young people from big cities preferred to join outdoor activities and wear outdoor outfits.
According to online marketplace Tmall, when the Singles Day shopping spree started at 8 pm on Oct 31, the sales of camping and climbing equipment during the first hour jumped by 115 percent and 81.2 percent, respectively, compared with the same period in 2021.
Bai Yifan, an influencer in the field of snowboarding, carefully chooses his skiing outfit and snowboard each time he sets off to a ski field, and shares images with his online followers. He says "mountain-style" outfits have become popular among ski fans.
"Designs for camping and mountaineering clothes are increasingly used for ski suits. A regular ski suit is simple but now some have decorative designs," Bai says, adding that he has been on some 200 ski slopes in more than 20 countries and regions, and has attracted about 671,000 followers on Sina Weibo, China's Twitter-like platform.
He says the multi-pocket vest, a popular outdoor outfit, has also become a favorite of ski fans, who are drawn to its stylish elements.
Most Popular