Sculptor picks up where his dad left off
Share - WeChat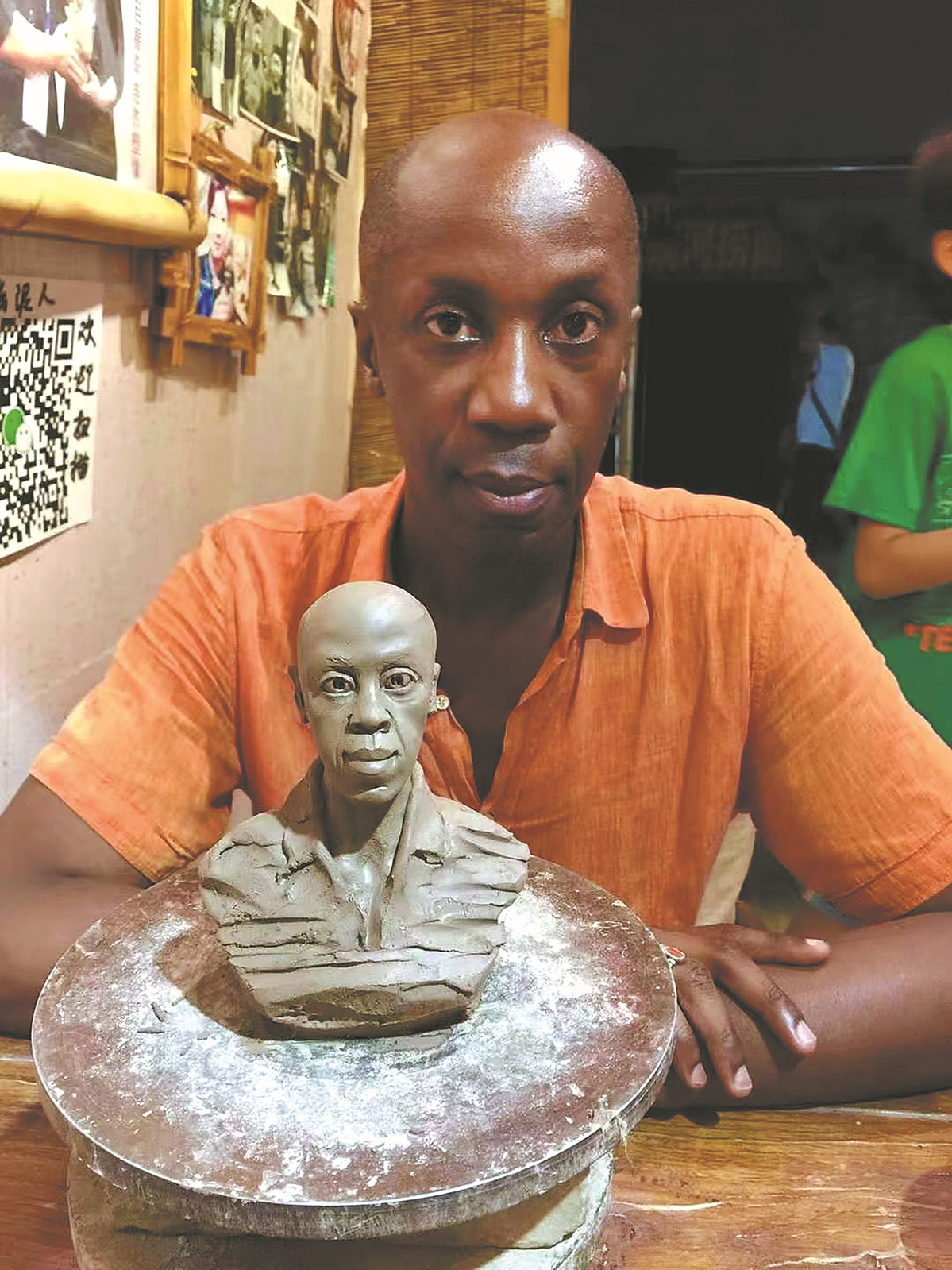 Unlike the Buddhist sculptures his father made, Zhang chose to make figures for people around him.
"I believe that it is difficult to make figurines that can really touch other people," he said. "I wanted to take on the challenge."
To start with, he carefully observed colleagues in the office and then secretly made figurines of them.
"My father didn't teach me properly, but I learned a few basic sculpting skills as a child," he said. "I spent my spare time learning the skills I needed in various ways, by reading books about the human body and sculpture, as well as learning from local artists, which helped consolidate my professional foundations and enhance my aesthetic abilities. "It's more important to practice a lot and to develop your own unique style."
Through hard work and talent, Zhang quickly honed his skills and his pieces were well received by his colleagues.
He finally decided to quit his job and start his own business making clay sculptures in his hometown in 2012.
He set up his studio in the ancient town of Pingyao, where his exquisite craftsmanship caught the eye of tourists from home and abroad.
"The process of making a figurine is actually not complicated, but it is not easy to properly reflect the model's personality and charm in the work," he said.
"I was proud when customers were touched by the finished figurines."
Zhang also made clay figurines for a few special customers for free, among them left-behind seniors, soldiers or those who shared a heartwarming story.
"I still remember that when I finished one figurine for an elderly woman, she immediately asked for another one of her husband who had passed away two years previously," he said.
"I was deeply moved by her loss and agreed without hesitation."