Chinese rescuers in Turkiye make a difference
Share - WeChat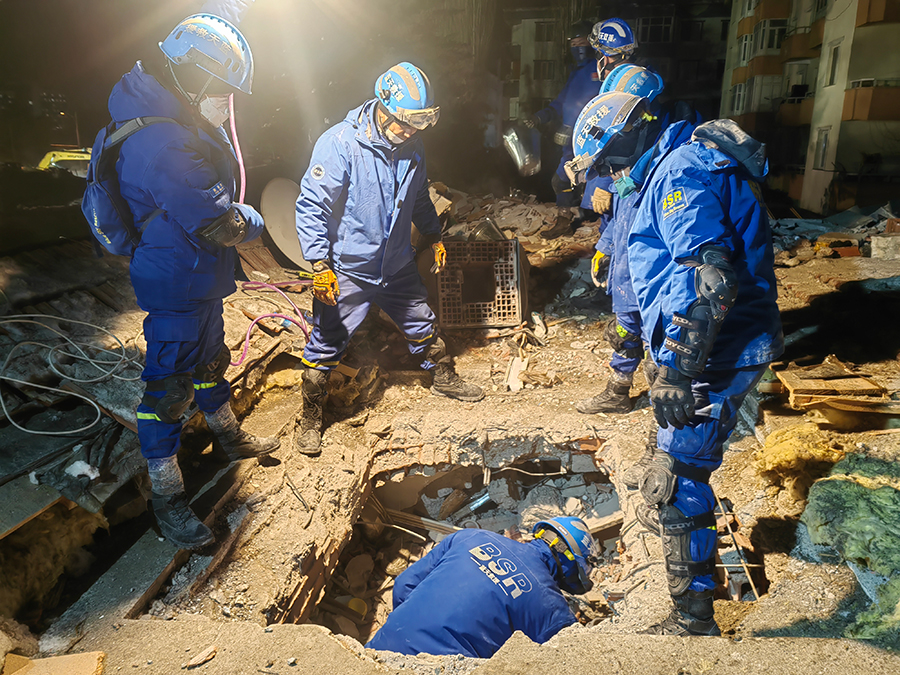 Bai Haiyan's mind was occupied with the urgency of finding life trapped in the ruins of the massive earthquake that hit Turkiye and neighboring Syria last week.
"We are hoping to rescue every life found as soon as possible," Bai, a member of the Baoding-based Blue Sky Rescue Team in Hebei province, was quoted as saying by Zonglan News in Shijiazhuang, Hebei.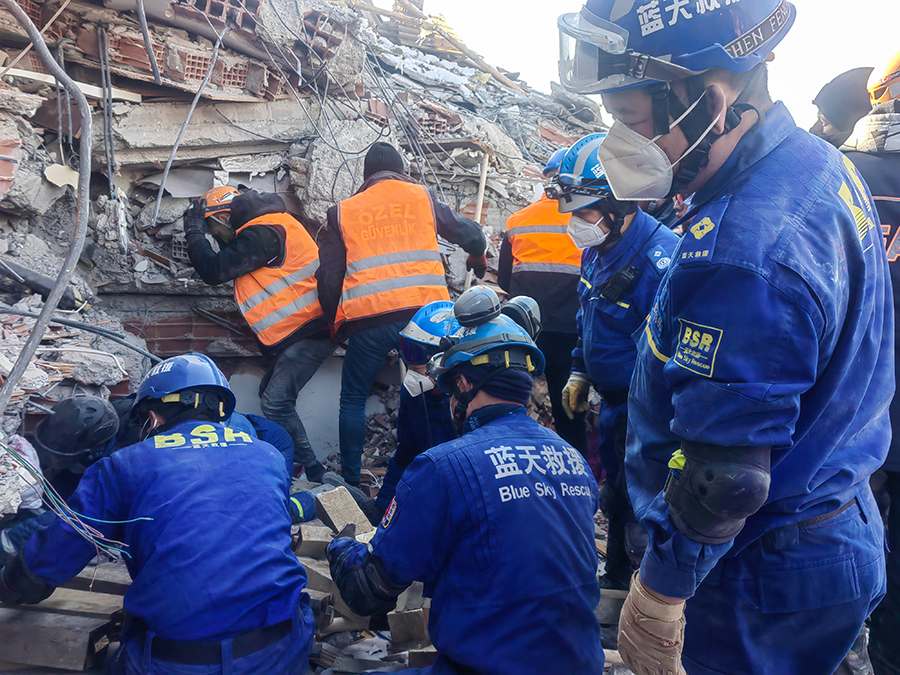 As of Sunday, the team, with seven members participating in Turkiye, had dug out 37 people in Malatya, including two survivors, according to the team's deputy leader Wang Bin.
Rescuers detected signs of life at a site of wreckage on Friday, after which the team and other rescuers started their work.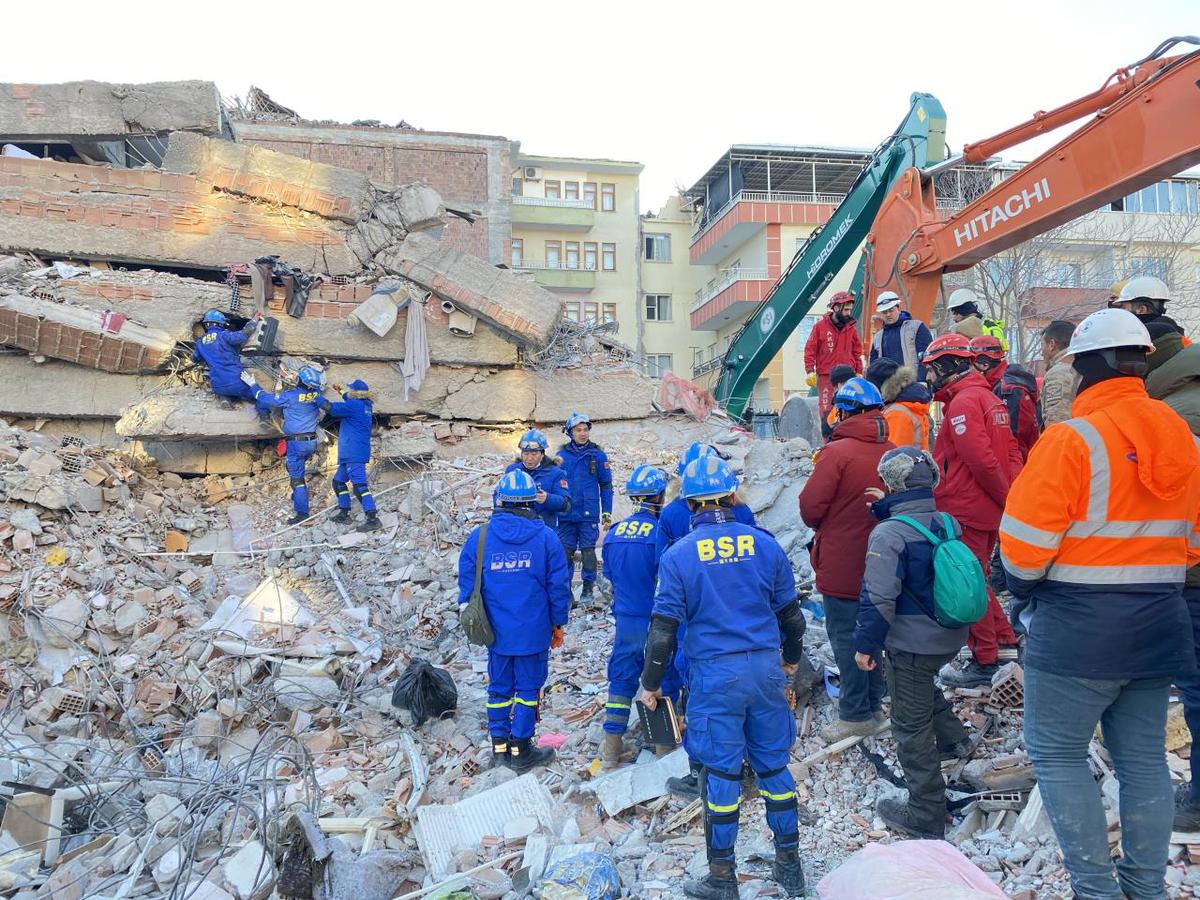 Inspections around the site confirmed that there were three people trapped under the ruins of a four-floor residential building, Bai said. After 49 hours of effort by Chinese and Turkish rescuers, two of the trapped individuals were found dead, he added.
"As of Tuesday, the search with life detectors and rescue dogs has not found any other signs of life, but we haven't stopped searching," he was quoted as saying in an interview with Zonglan News at 6 pm on Tuesday.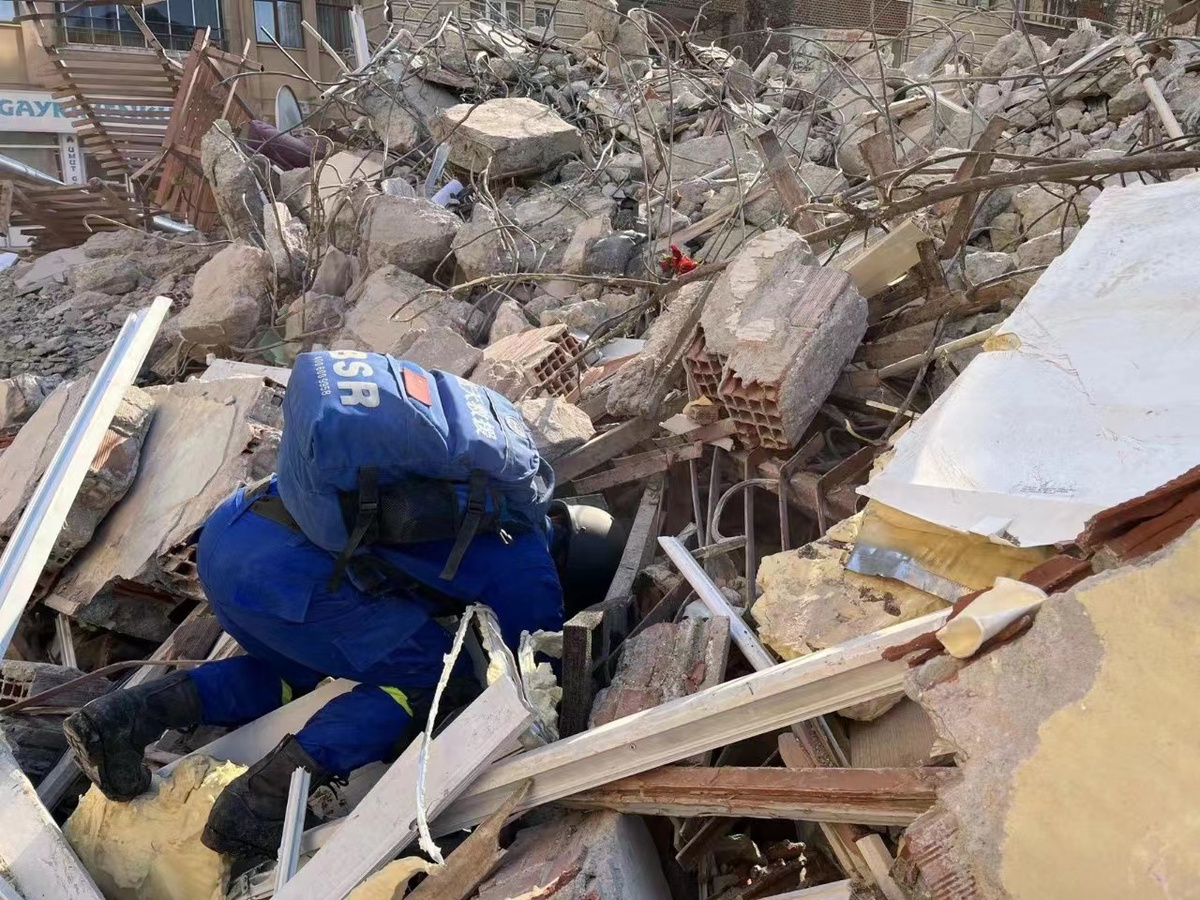 Chen Jiahuan, 28, a member of the rescue team from the Inner Mongolia autonomous region, was moved by the friendship between the Chinese and Turkish people.
"The Turkish people were so enthusiastic about rescue workers. They touched us by their actions, including lighting fires to help keep us warm and sharing their food with us," Chen said.