Bangladesh eyes more FDI inflow from China
Share - WeChat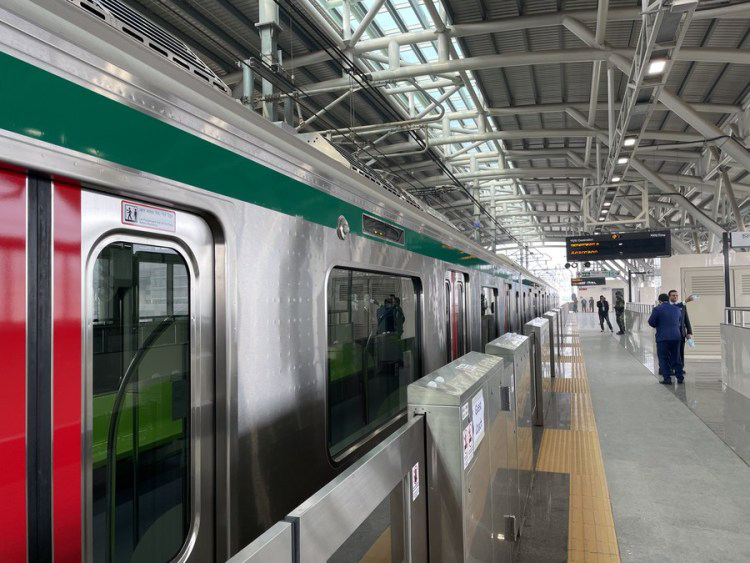 Bangladesh's progress is showcased by its exports, Momen said. When Prime Minister Sheikh Hasina took office in 2009, the nation's exports were valued at $10 million to $11 billion, but they are now worth more than $50 billion.
According to the Bangladeshi Ministry of Commerce's Export Promotion Bureau, domestic exports reached an all-time high in the 2022 fiscal year, rising by more than 34 percent year-on-year to $52.08 billion.
The ready-made garments industry plays an important role in Bangladesh's economy and exports. It is the single biggest export earner for the nation, accounting for 83 percent of such earnings, according to the Bangladesh Garment Manufacturers and Exporters Association.
Husain, from Beximco, said the main advantage of Bangladesh's textile manufacturing industry lies in the nation's large population, its young and cheap labor force, and improved level of automation.
Husain said that when Beximco was incorporated in 1994, the government imported all fabrics, and only basic garments were made domestically.
There are 40,000 workers at the company's main production base in Beximco Industrial Park. The base, which covers 1.42 square kilometers, is situated in Gazipurin, central Bangladesh, and is also home to the country's first denim factory.
Husain said that even during the pandemic, when many companies had to fire employees and cut costs, Beximco continued to make new investments. At the height of the pandemic, it invested $640 million.
Bangladesh is the world's second-largest apparel exporter after China — shipping $34 billion worth of garments and accounting for 6.4 percent of the global apparel trade in 2021, according to the World Trade Organization.
To further encourage economic development, the Bangladeshi government plans to set up some 100 special economic zones and 32 high-tech parks.
In November 2021, M. Erfan Sharif, executive member of the Bangladesh Economic Zones Authority, said the 100 zones are expected to create 10 million jobs and raise the country's exports by an additional $40 billion by 2030.
In 2019, Bangladesh's exports stood at $46.36 billion, accounting for just over 15 percent of investment in GDP.
Given its rapid growth, Bangladesh needs to invest nearly $25 billion annually until 2030 to meet its infrastructure needs, according to the Dhaka Chamber of Commerce and Industry.
The Dhaka Tribune reported that 1,356 projects will be implemented during the 2023 fiscal year. Of these, 106 concern technical assistance, while the remaining 1,250 involve infrastructure projects.
In recent years, infrastructure has developed rapidly in Bangladesh.
In December, the nation's first light rail transit line began commercial operations in Dhaka, setting a milestone in the country's transportation history. The project was undertaken by Dhaka Mass Transit Co, a state-owned enterprise, with work being carried out by Chinese, Bangladeshi, Japanese, Thai and Indian companies.
kelly@chinadailyapac.com