US called on to cease unilateral sanctions
Share - WeChat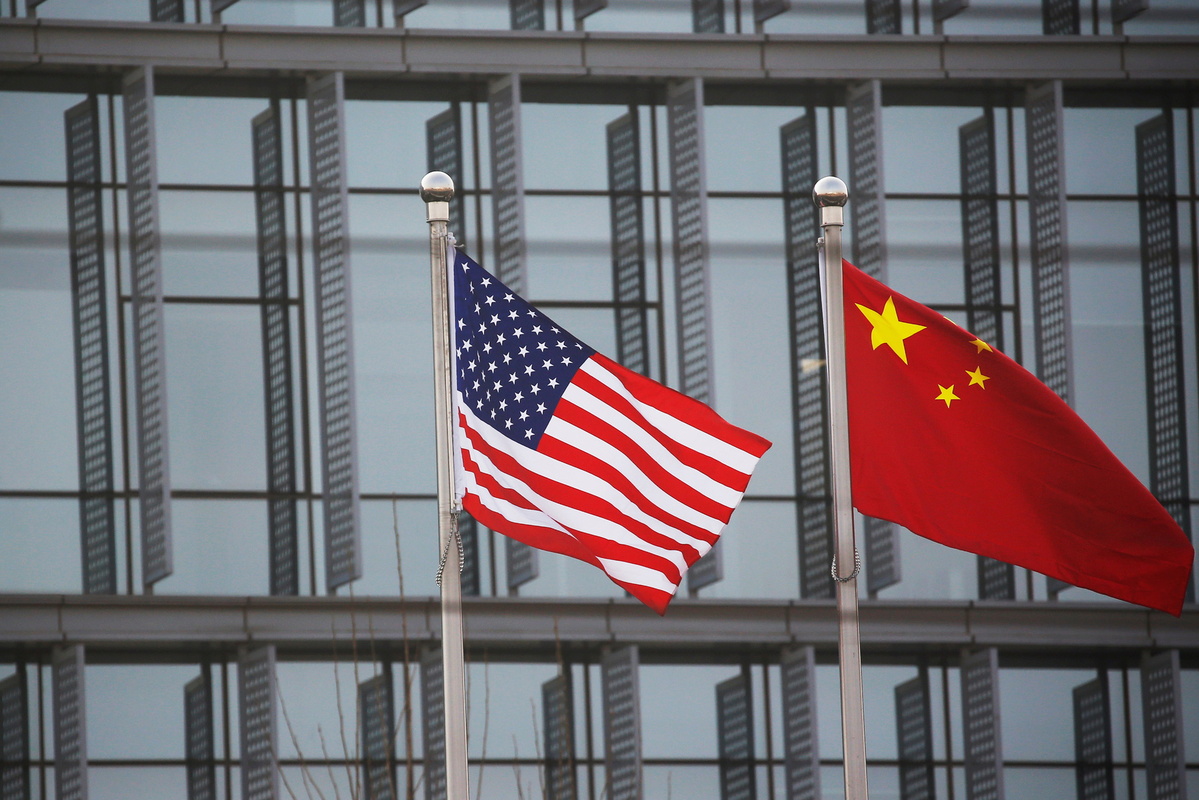 Foreign Ministry spokeswoman Mao Ning urged the United States on Friday to stop abusing "long-arm jurisdiction" and unilateral sanctions, which have undermined multilateralism and international trade.
Mao made the remark at a daily news conference in response to a reported agreement the US reached with Japan and the Netherlands aimed at enhancing restrictions on China's access to advanced chipmaking gear.
News reports were cited late last month as saying the agreement would extend some export controls the US adopted in October to companies based in the two allied nations, including ASML Holding NV, Nikon Corp and Tokyo Electron Ltd.
The US, in order to maintain its leading position in economics, science and technology, has disrupted normal trade and global industrial and supply chains by overstretching the concept of national security and abusing export controls, Mao said.
Long-arm jurisdiction is an "arbitrary judicial practice" the US uses against entities and individuals in other countries, the spokeswoman said, adding that "successive US governments have resorted to economic coercion, and made imposing sanctions their first choice when it comes to solving diplomatic issues".
More than 9,400 sanctions designations had come into effect in the US by fiscal year 2021, and Washington has imposed long-arm jurisdiction on a number of countries, including its own allies, according to Mao.
"Not only have they failed to achieve desired effects, but these sanctions have caused humanitarian disasters," she added.
In a report released a week ago, the Foreign Ministry cited a Brookings Institution estimate that said US sanctions may have caused up to 13,000 deaths during the height of the pandemic in Iran.
In recent years, the US has lowered the threshold for using long-arm jurisdiction, while strengthening sanctions to unprecedented levels and expanding them to include more targets, Mao said.
Such behavior "has undermined the principle of sovereign equality and the multilateral international order centered on the United Nations, distorted normal international trade and greatly damaged the interests of companies in various countries", the spokeswoman said.
In another development, Mao expressed on Friday China's strong dissatisfaction and firm opposition to a resolution the US House of Representatives adopted on Thursday "condemning" China for the unintended entry into US airspace by a civilian Chinese airship.
"The resolution is purely political manipulation and hyping," she said.
The unexpected incident involving the airship was caused by force majeure, and the Chinese side has made explanations and stated its position multiple times, Mao added.