Declining births trigger calls for action
Share - WeChat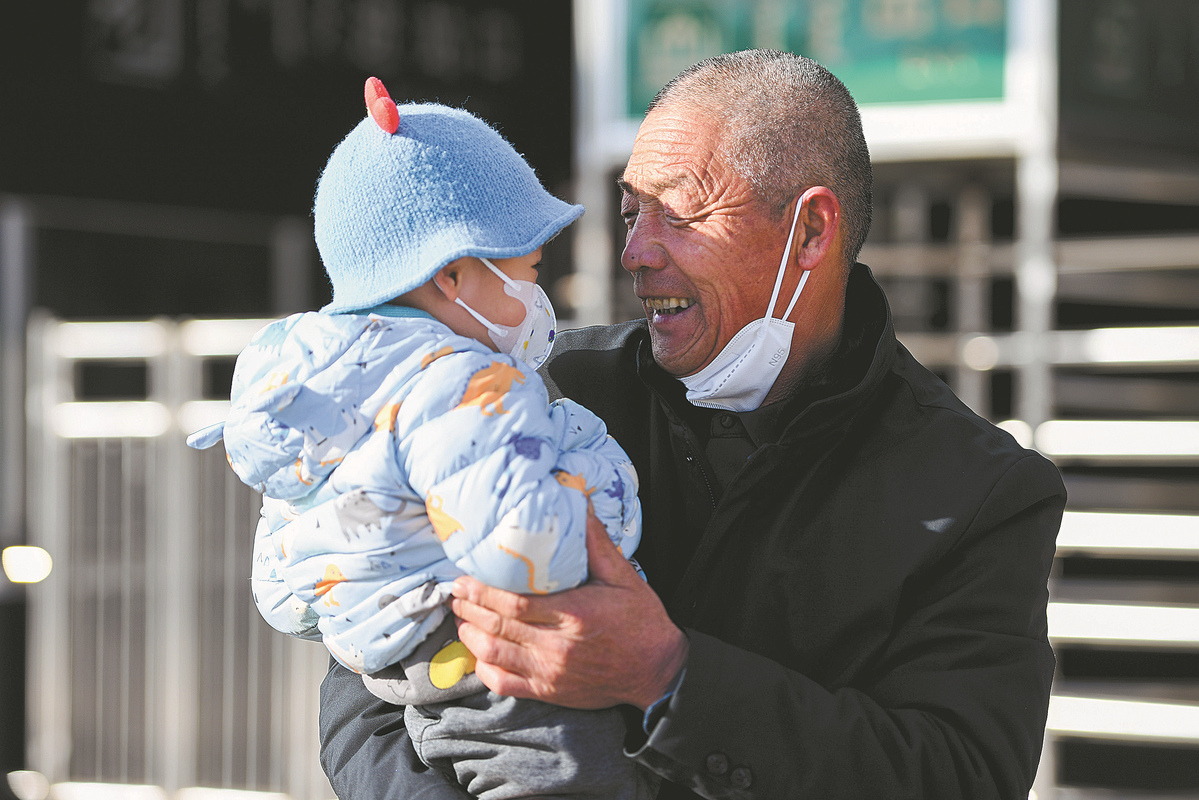 All-out efforts needed to address low fertility rate, experts say
For Zhou Liping, an obstetrics nurse in Jiangsu province, the Spring Festival holiday last month was much quieter than in past years.
"About 50 babies used to be delivered at Wuxi People's Hospital, where I work, during the weeklong holiday, but there were only around 20 deliveries this year," she said.
Zhou, who has practiced midwifery in Jiangsu for more than four decades, said that previously cots had to be placed temporarily in hallways to accommodate growing numbers of expectant mothers during the busiest times.
"I doubt that such scenes will be repeated anytime soon. The number of pregnant women visiting us for prenatal testing has dropped markedly, meaning fewer newborns in the future," she said.
Zhou's comments shed light on the issue of China's dwindling population, which is due to falling numbers of newborns. Last year, the population fell by 850,000 to around 1.41 billion — the first decline since 1961.