Most Americans think policing must change: Poll
Share - WeChat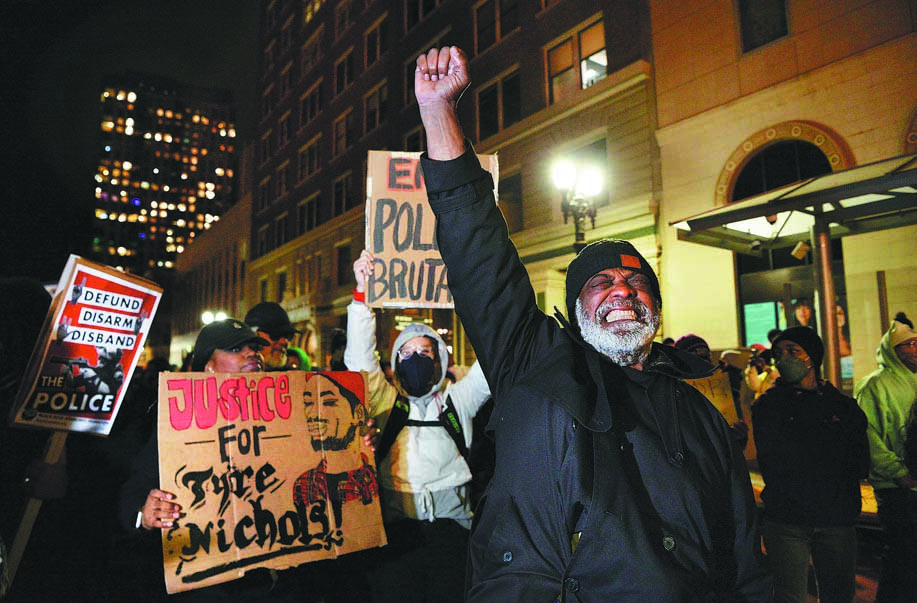 Most Americans think it necessary to make changes to policing and almost half think major changes are needed, according to a new survey.
The poll was conducted by CBS News and YouGov with a nationally representative sample of 2,030 US adult residents interviewed from Feb 1 to 4. Concerning police procedures in the US, 47 percent of Americans think major changes are needed while 42 percent expressed a desire for minor changes.
In January, Tyre Nichols, a 29-year-old Black man, was beaten by Memphis police officers for roughly three minutes and died three days later. Nichols' death has fueled an ongoing national debate in the US about race and police brutality.
According to the CBS News/YouGov survey, 52 percent of White people are apt to feel protected by the police in their areas, while the number is 25 percent for Black people. In addition, 67 percent of Black people say police in most communities treat White people better than Black people. Two-thirds of Black Americans want major changes to the way police departments operate in the US.