K210 train job fair continues to provide opportunities to migrant workers
Share - WeChat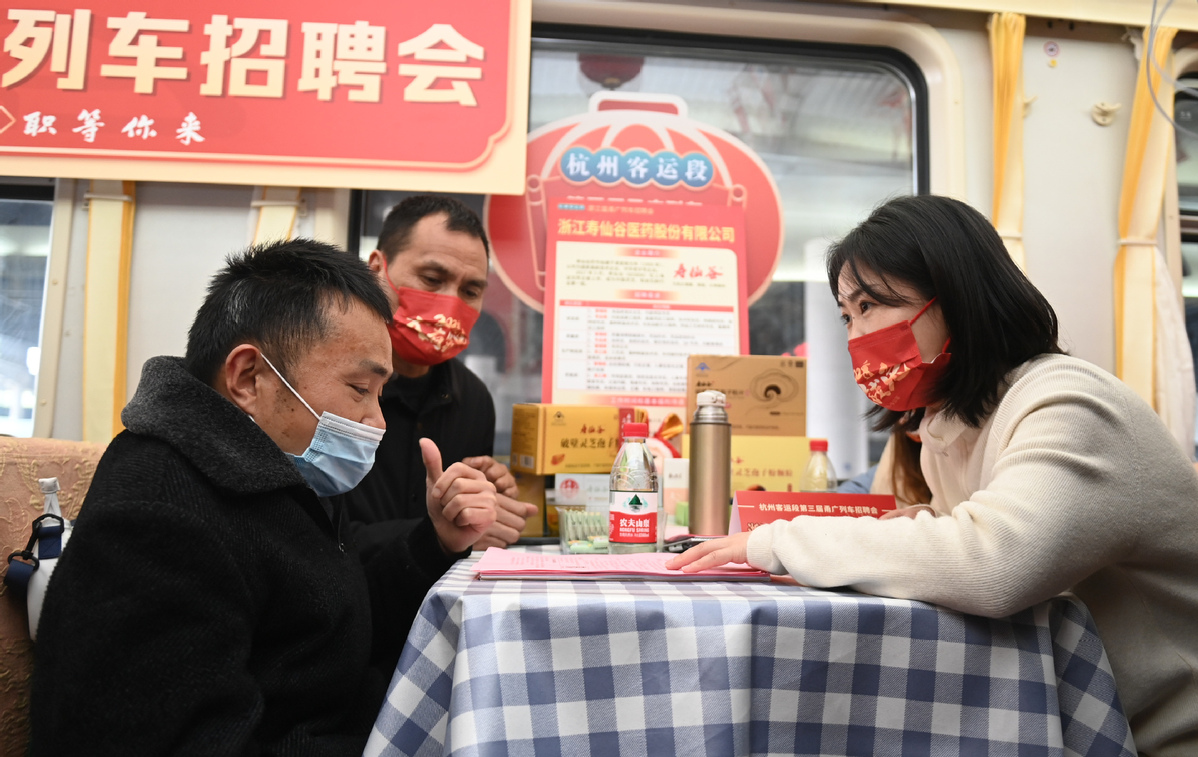 A special job fair for migrant workers was held on a K210 train from Guangzhou to Ningbo on Monday.
The K210 train passes through Guangdong, Jiangxi and Zhejiang provinces, which is one of the trains that has the most migrant workers from Jiangxi to Zhejiang after the Spring Festival holiday.
This is the third consecutive year to hold the job fair on the K210 train to help enterprises resume work and production. Ten enterprises from Hangzhou, Ningbo, Quzhou and Lishui of Zhejiang province provided nearly 5,000 positions at the job fair.
Moreover, some trains, including Xi'an to Hangzhou, Lanzhou to Hangzhou, Chengdu to Hangzhou, and Chongqing to Hangzhou, also set parallel sessions offering job opportunities to travelers.