US facing serious shortage in child care
Share - WeChat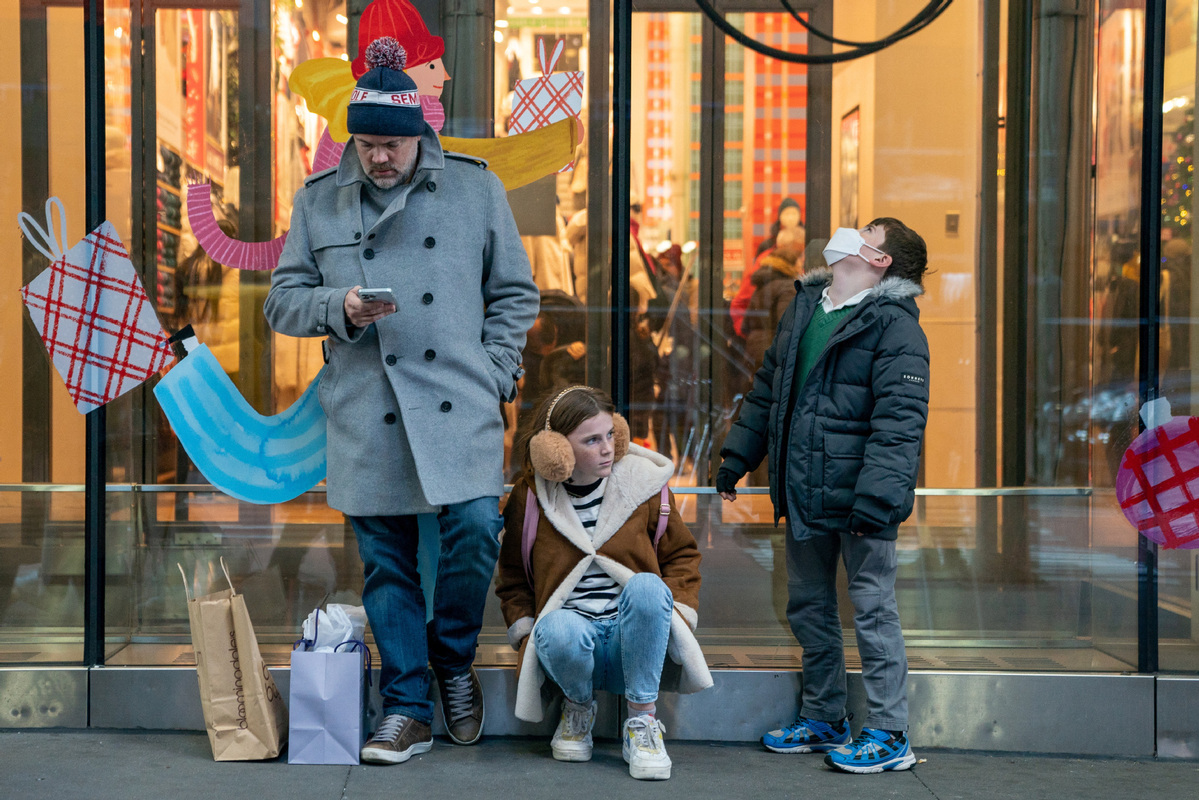 There's a major child care shortage in the United States, and the yearly cost for one child in center-based infant care ranges from $8,310 in small counties to $17,171 in large counties.
The highest child care rate was reported in Arlington, Virginia, at $27,220, according to a report by the Labor Department.
Child care as a percentage of family income is more burdensome in some areas of the country. It ranges from about 12 percent in small counties to nearly a fifth of median family income in metropolitan areas.
The largest burden was in the New York City borough of the Bronx, with families using infant center-based care spending an average of 47 percent of median family income on care for one child.
A recent report from the US Treasury showed that more than 60 percent of families said that they can't afford the full cost of high-quality day care.
A Wall Street Journal report said that across the US, there were 58,000 fewer day care workers in January this year compared to February last year.
With the unemployment rate at a half-century low of 3.4 percent, the shortage of day care workers is preventing many parents from joining the workforce.
According to the Labor Department, as of January, about 22 million people were working part time due to noneconomic reasons, including child care problems, family obligations, training and other reasons while available full-time jobs in December last year were at about 11 million.
Despite the high cost of child care, those who do the work are paid only a median salary of $13.22 an hour nationwide, leaving them among the lowest wage workers in the US.
The Labor Department said that child care workers are more than twice as likely to live below the poverty line compared to workers in other sectors. That has contributed to a substantial turnover of workers and a lack of adequate supply.
While reducing out-of-pocket child care expenses for families can make employment possible for some families, reducing child care providers' prices isn't a feasible solution because child care is a labor-intensive service, with 60 to 80 percent of operating costs going to workers' compensation.
The Texas Workforce Commission (TWC) had in October 2021 provided $3.45 billion for direct relief to child care programs to deal with the severe shortage of care. But as of January 2023, TWC data showed that there was still more that $400 million in the fund.
TWC invited more than 13,400 child care providers across Texas to apply for the fund, and only 10,800 applied, with every application approved.
Wesley Wade, a mental health counselor and PhD student in Durham, North Carolina, told NPR in a recent radio program that his dissertation research might have been a little easier than finding day care for his two children with his lawyer wife.
After an extensive search, Wade's two children were put on multiple waiting lists for child care. As a result, he ended up leaving his full-time job just to be the flexible parent who can stay home to care for the young children, a year before his original plan.
"The waitlist just continues to grow. I think we just break hearts every day when we tell people we don't have space for them," Erica Kral, founder and CEO of Green Garden Child Development Center in suburban Detroit, told the Journal. Her facility has stopped accepting new names to put on her already 300-family waiting list.
US government funding for child care ranks the lowest compared to other high-wage countries — as little as 0.3 percent of GDP on early education, less than half of the average of the 37 ranked countries. In dollar amounts, US public spending at all levels was more than $500 per child in early care in 2019.
President Joe Biden had proposed that the federal government fund preschool for children 3-4 years old and subsidize the families, but the bill is stalled in the Senate.