Shunyi Grand Theatre celebrates the Lantern Festival with grand show
Share - WeChat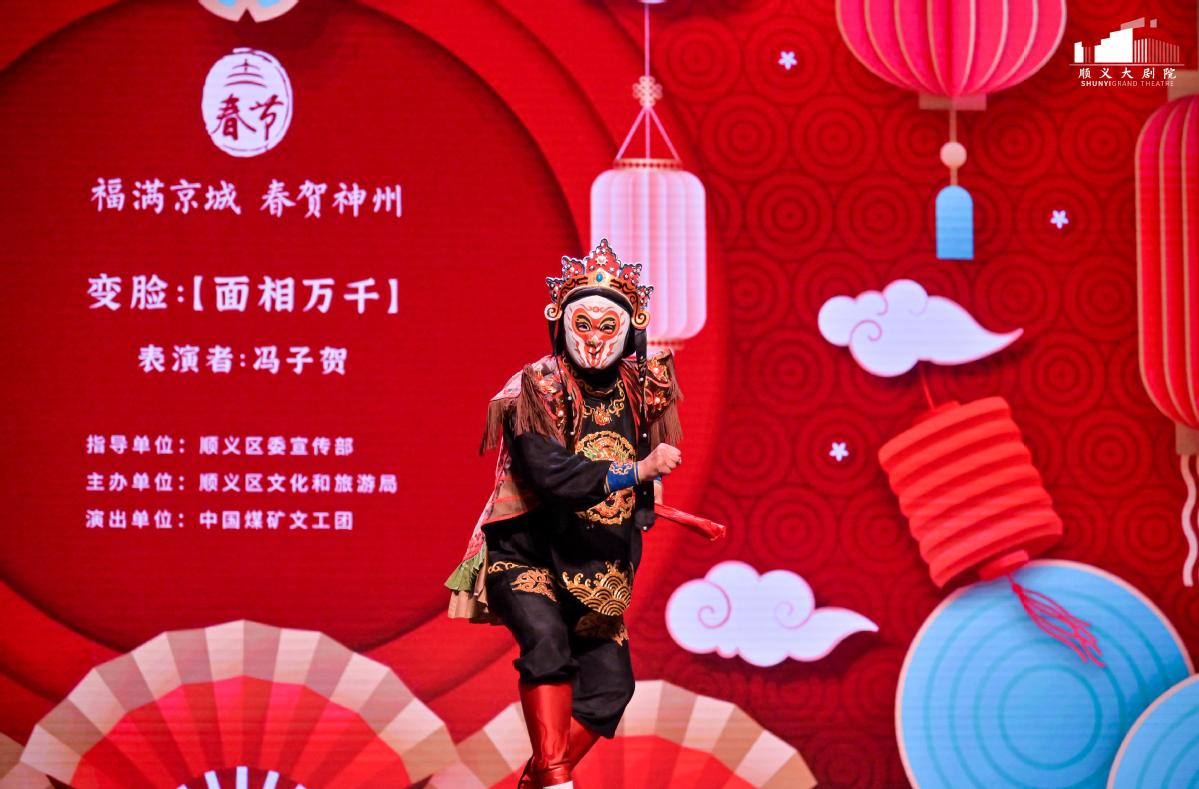 To celebrate the Lantern Festival, which marks the end of Spring Festival celebrations, an evening show was held on Sunday at Shunyi Grand Theater in Beijing to showcase traditional Chinese art forms.
To meet people's cultural need and provide a better experience to celebrate the special day, it was a feast highlighting the elements of traditional Chinese culture, said Li Li, director of Culture and Tourism Bureau in Shunyi district.
It's a tradition for Chinese people to take part in lantern shows or watch the evening show during the festival, which falls on the 15th day of the first lunar month. It is a show about cross talk, Beijing opera and face changing.
Almost 800 people have attended at the show, with Mr Zhang from Beijing saying "it is nice experience to enjoy the show on such a special day".