Water diversion project moves enormous sums
Share - WeChat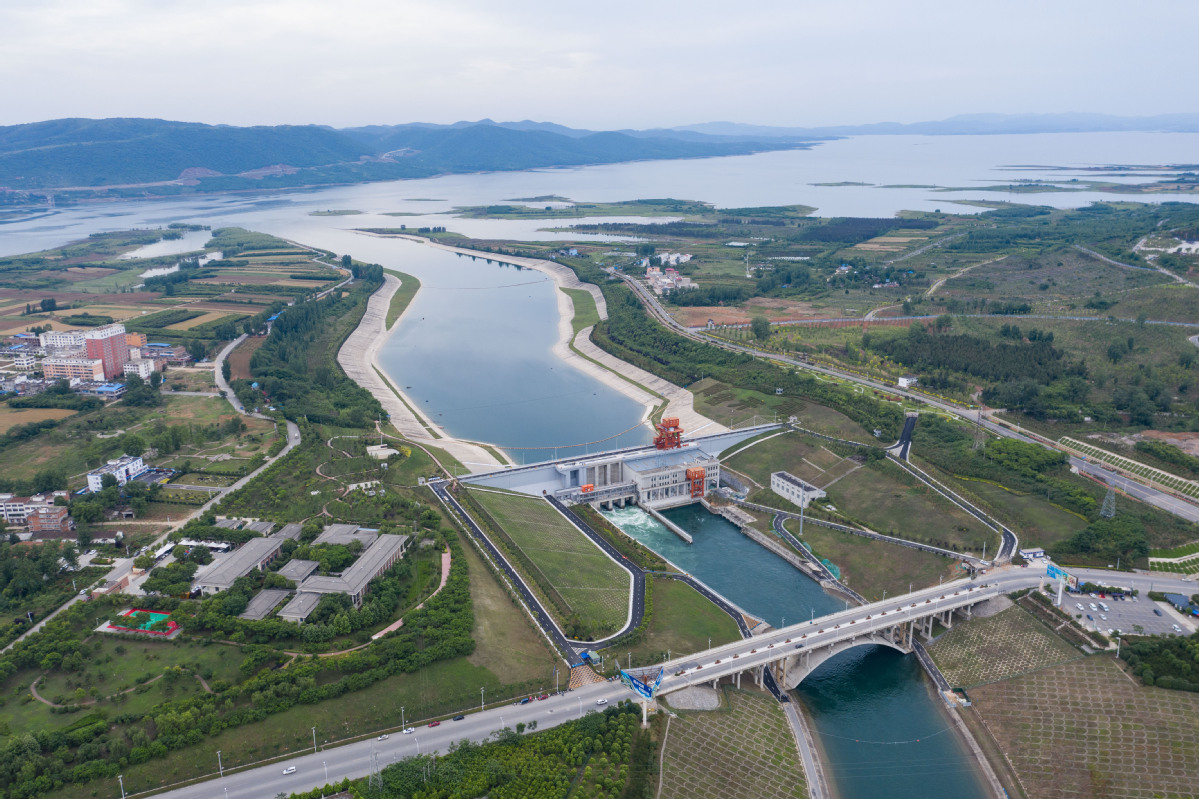 China's mega water diversion project channeling water from the Yangtze River Basin to the drought-prone north has diverted over 60 billion cubic meters of water as of Sunday, according to the China South-to-North Water Diversion Corporation.
The amount has gone beyond the average annual volume the Yellow River carries, which stands at 58 billion cubic meters, the company said in a media release on Sunday.
The South-North Water Diversion Project was designed with eastern, middle and western routes.
The operation of the middle route, which benefits Henan and Hebei provinces as well as Beijing and Tianjin municipalities, started on Dec 12, 2014. The first phase of the eastern route, which serves Jiangsu and Shandong provinces, started operation in November 2013.
The western route is still in the planning stage and has yet to be built.
"Currently, the project has directly benefited 150 million people," the release said.
To date, the project has supplemented more than 9 billion cubic meters of water to over 50 water bodies.
Aside from restoring environments and ecosystems in these bodies, which have been jeopardized because of water shortages, the supplementation has also helped reversed the declining trend of the shallow groundwater levels in North China.