A new cycle springs forth
Share - WeChat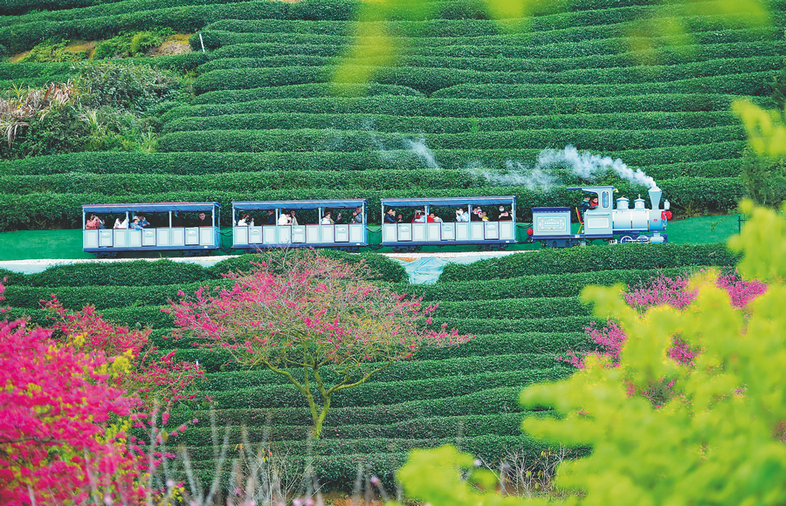 Lichun, or Start of Spring, is the first of the traditional Twenty-Four Solar Terms, encompassing the beginning of all things, rebirth and heralding a new cycle.
Shuowen Jiezi offers an explanation of Chinese characters and words written during the Eastern Han Dynasty (25-220), and is considered one of the earliest dictionaries in the world. The classic text denotes that chun (spring), is originally a verb that embodies the meaning of "sprout".
The explanatory notes conjure up a lively annotation of the word: The grass feels the call of the sun, vibrates in response to the time, pushes the earth away, and starts to grow.
Lichun falls on Saturday this year, and was the namesake Spring Festival in ancient times. The first day of the Lunar New Year was called "yuanri (the starting day)", or "New Year's Day". After China adopted the Gregorian calendar in the early 1900s, the term "New Year's Day" was assigned to Jan 1, and "Spring Festival" was given to the first day of the Lunar New Year.
Despite being robbed of the grand Spring Festival title, lichun, a product of an ancient farming civilization, takes on an extremely important role in the foundation of China's traditional culture.
The first solar term has an intimidatingly long, swirling list of confusing nicknames: yingchun (greeting spring), songchun (sending spring), dachun (beating spring), yaochun (biting spring), tachun (outing in spring) and taochun (begging for spring). The different verbs in front of the word chun all reveal the joy and eagerness for the arrival of spring.
"I have never seen a solar term with so many descriptions as lichun. It is almost like a chorus of spring symphony," says folklore expert You Guoqing.
Most Popular