Corporate insolvencies surge in UK
Share - WeChat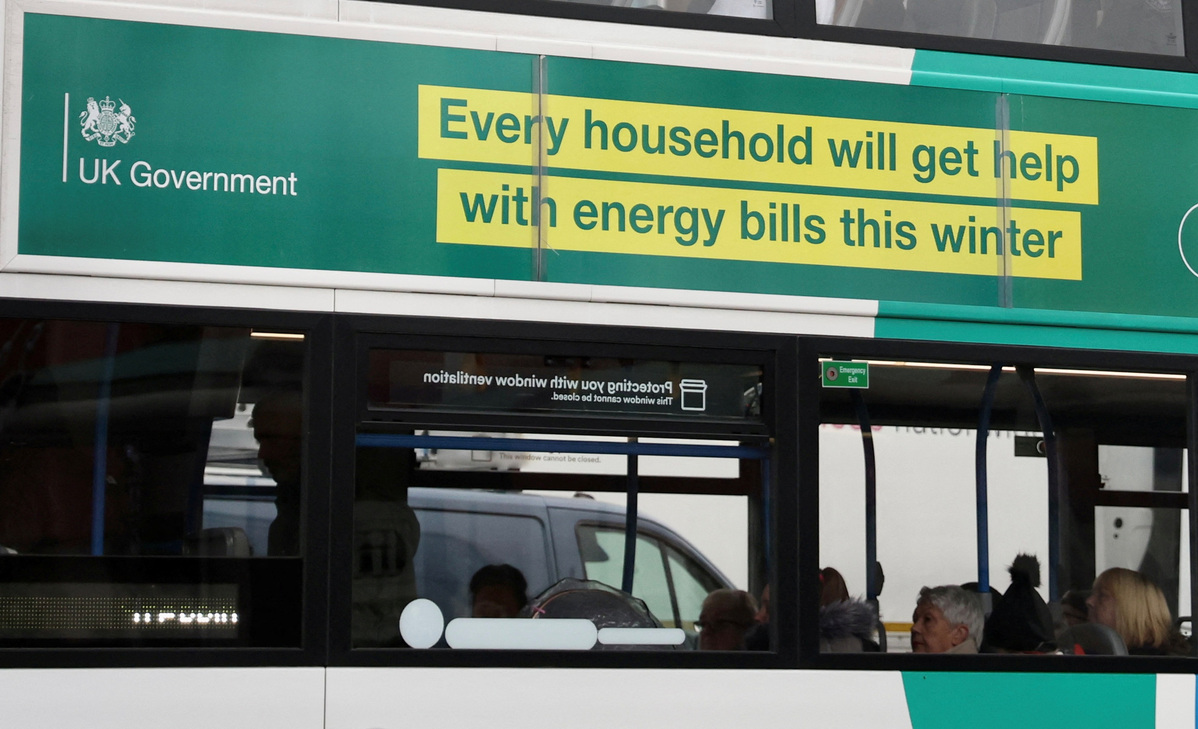 Corporate insolvencies surged to a 13-year high in the United Kingdom last year as government pandemic support programs came to an end.
The total number of company insolvencies registered last year was 22,109, which was the highest number since 2009 and 57 percent higher than 2021.
The impact of tough economic conditions on businesses has finally started to show and experts have warned the situation will get worse this year as the UK economy moves into recession.
New data from the Insolvency Service, a government agency, revealed that since COVID-19 pandemic financial support measures ended, businesses, especially small operations, are suffering.
On top of this, weaker consumer demand amid high inflation means more businesses are now unable to pay their debts, industry leaders said.
High interest rates, energy prices, and pandemic loans due to be paid back have forced many companies into liquidation. Construction, retail, accommodation, and food services sectors were the hardest hit, according to the data.
Business groups told a parliamentary committee on Tuesday that more UK businesses would fail this year.
Analysts also said the total number of businesses that stopped trading last year was increased by creditors' voluntary liquidations, which occur when directors choose to place a company into a liquidation process before they become insolvent.
Christina Fitzgerald, president of insolvency trade body R3, said that after two years of figures being suppressed by government support packages "2022 was the year the insolvency dam burst".
"After nearly three years of trading through a pandemic, and in the face of the end of government support, rising costs and a cost-of-living crisis, many directors simply ran out of road this year and chose to close their businesses before the choice was taken away from them," she said.
Samantha Keen, UK turnround and restructuring strategy partner at EY-Parthenon and president of the Insolvency Practitioners Association, said supply-chain pressures, rising inflation and high energy prices have created a "trilemma of headwinds, which many management teams will be experiencing simultaneously for the first time".
She added: "This stress is now deepening and spreading to all sectors of the economy as falling confidence affects investment decisions, contract renewals and access to credit."
Catherine Atkinson, director of restructuring and forensics at the professional services company PwC, said: "The Insolvency Service's report ... is a stark reflection of the challenges businesses have been and will continue to face in the first quarter of 2023.
"Financial headwinds caused by trading costs, rent, interest rates and utility bills alongside other operational pressures are causing increasing amounts of drag on companies weathering working capital pressures as they wait for payments to come in for goods and services… The next few months will be a critical time for business resilience."
John Cullen, business recovery partner at accountants Menzies, told Reuters news agency "it seems likely that corporate insolvencies will remain high and increase further in Q1 2023 and beyond".