Hong Kong rolls out campaign to attract visitors
Share - WeChat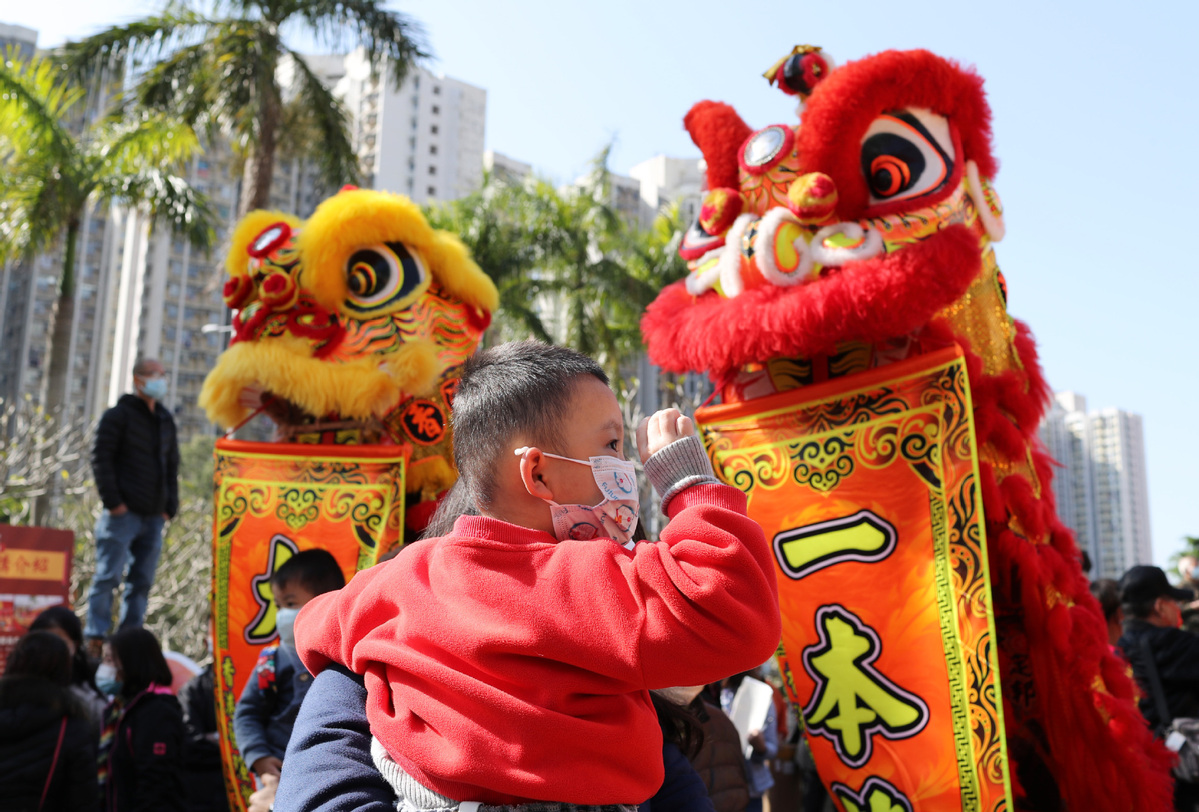 The Hong Kong Special Administrative Region rolled out a major promotional campaign on Thursday as part of its efforts to woo global visitors, businesses and investors to the city and enhance its international image.
The financial hub announced its return to the global stage following the relaxation of COVID-19 measures and quarantine-free cross-border travel with the Chinese mainland.
The Hello Hong Kong global promotional campaign includes 500,000 free airplane tickets, a number of major trade shows and conventions, as well as sports and art events.
"Hong Kong is now seamlessly connected to the Chinese mainland and the whole international world. There will be no isolation, no quarantine and no restriction on experiencing our great wine and dine scenes, on doing business, on joining events and outings, on doing sports, on enjoying the hustle and bustle of Asia's world city, and so much more," he said in his welcome remarks during the launch ceremony.
"Indeed, this is the perfect time for tourists, business travelers and investors, from near and far, to come and say 'Hello Hong Kong'."
Financial Secretary Paul Chan Mo-po said he is confident about the prospects for Hong Kong's economy this year, which he predicted will be spurred by a growing number of tourists and investors.
The Hello Hong Kong campaign is just the beginning and a task force has been set up to promote and brand Hong Kong, Chan said at a news briefing held after the ceremony.
"We have to let outsiders know that Hong Kong has a unique status, especially when the 'one country, two systems' principle will be implemented in Hong Kong for a long time," he noted.
Hong Kong government officials will "go out to promote the advantages of our city to overseas and mainland audiences. Our priority is to make sure that people around the world have an accurate understanding of Hong Kong beyond business visitors and tourists", he said.
Airport Authority CEO Fred Lam Tin-fuk said that the 500,000 free air tickets will be given out via overseas offices and agents of three local airlines — Cathy Pacific, HK Express and Hong Kong Airlines — in their major markets. The give away will start on March 1 and last for six months.
Based on the pre-pandemic data of inbound arrivals, about three-quarters of the tickets will be distributed to Asian visitors in phases. The first will be for travelers from Southeast Asian countries, followed by those from Northeast Asia and the Chinese mainland.
An additional 80,000 free air tickets will be given to Hong Kong residents while another 80,000 will be dispersed to visitors from the Guangdong-Hong Kong-Macao Greater Bay Area, he said.
Dane Cheng Ting-yat, executive director of the Hong Kong Tourism Board, said at least one million gifts under the title of "Hong Kong Goodies" will be given out to tourists, who can redeem them for free "welcome drinks" and get discounts in tourism, retail, catering and transportation expenses.
Allen Shi Lop-tak, president of the Chinese Manufacturers' Association of Hong Kong, welcomed the government's latest push to promote Hong Kong, saying that the move will provide a strong impetus for the city's economic recovery and boost business confidence.
The multiple events of Hello Hong Kong will publicize Hong Kong's image and advantages to visitors and investors, he said.
tianyuanzhang@chinadailyhk.com