Chinese market a major boost to Kenyan farmers
Share - WeChat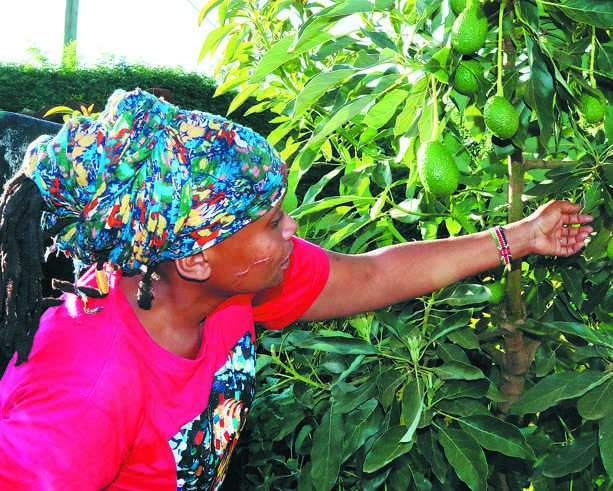 In 2018, farmer Joyce Kamau from Kenya's Murang'a county ventured into growing avocados. It took her trees 2.5 years to reach full maturity.
During her first harvest in 2020, the export market for the fruit was not readily available due to the COVID-19 pandemic and she could only sell her Hass avocados to local markets.
At the time, avocado prices in Kenya could only fetch a maximum of $0.15 per kilogram for farmers. By joining the Avocado Society of Kenya, local exporting companies could buy some of Kamau's avocados at $0.20 per kg. This gave her access to the fledgling export market for Kenyan avocados, which were mainly being exported to Europe.
However, the real windfall for her farming business came in August after Kenya started exporting avocados to China when the two countries reached agreements on phytosanitary standards.
With Kenya becoming the first African country to export avocados to China, there was an increased demand for Kenyan avocados. Kamau said this led to an increase in avocado prices among local exporters and they were able to sell 1 kg of avocados for as high as $0.30.
"As a farmer, I do not individually export my avocados to China, but I have supplied exporters who sell to the Chinese market. With the new market prices, I can make up to $15,000 in a year, up from the $10,000 I was previously making," Kamau said.
Kamau is one of the many farmers in Kenya who have benefited from exporting avocados, a major agricultural produce of the country, to China.
Increased trade
Data from Kenya's Horticultural Crops Directorate indicated that since August, Kenya's avocado exports to China have exceeded the 2-million-kg mark, thereby highlighting the importance of the Asian market.
Newton Maina, sales and marketing manager with the Avocado Society of Kenya, said Kenya exported over $50 million worth of both fresh and frozen avocados to China last year. He added they expect to double the exports to China this year because they will start shipping from the beginning of the season, that is from March onwards.
"We have confidence in the quality of Kenyan avocados, and our Chinese clients will have the best eating experience every time they choose our fruit in the supermarket," Maina said.
Maina also said the expanded market provided by China's huge population has led to some of Kenya's major avocado exporters to sign agreements with Chinese wholesalers and retailers, which is bound to elevate the Kenyan avocado industry by substantially increasing revenue for farmers.