Xi extends condolences over deadly Peshawar attack
Share - WeChat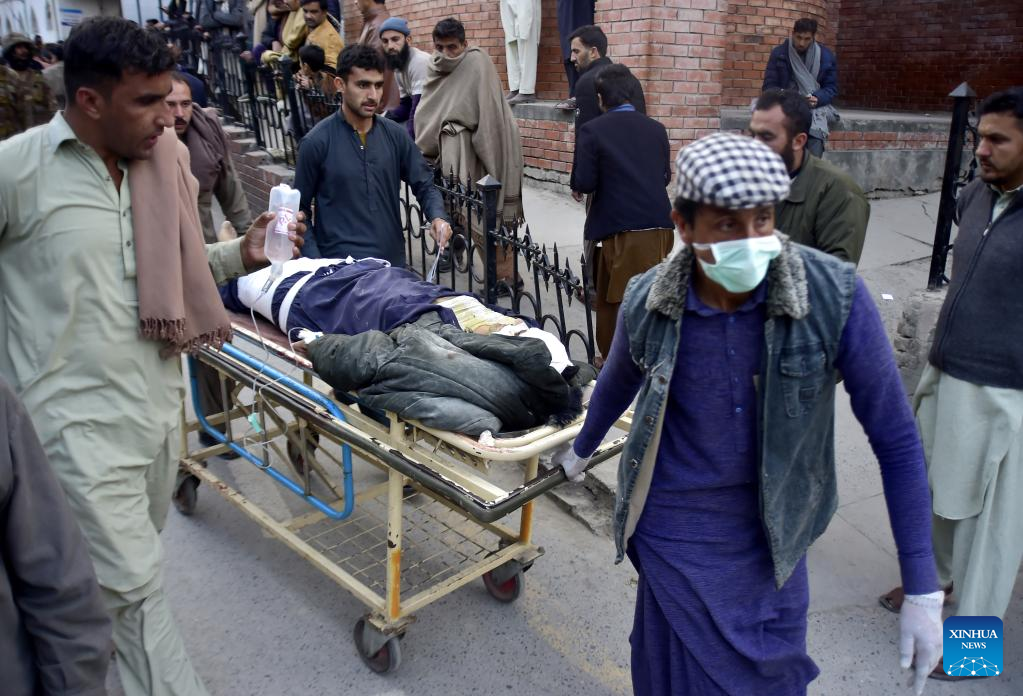 President Xi Jinping sent a message of condolences on Wednesday to Pakistani President Arif Alvi over a terrorist attack in the country's northwestern city of Peshawar on Monday that killed more than 100 people.
In his message, Xi said he was shocked upon learning of the terrorist attack which caused heavy casualties. On behalf of the Chinese government and the Chinese people, he expressed deep condolences over the deaths and extended his sincere sympathies to the bereaved families.
Xi stressed that China is against all forms of terrorism and strongly condemns the attack. China will continue to firmly support Pakistan's efforts to fight terrorism, defend national stability and protect people's safety.
He also expressed China's willingness to deepen anti-terrorism cooperation with the Pakistani side and jointly safeguard peace and security in the region and across the world.
Premier Li Keqiang also sent a message of condolences to Pakistani Prime Minister Shehbaz Sharif.
Police investigating the bombing said on Tuesday that several people had been arrested, and they could not rule out the possibility that the bomber had internal assistance evading security checks.
The bombing was the most deadly in a decade to hit Peshawar, a northwestern city near the Afghan border, and all but three of those killed were police, making it the largest loss suffered by Pakistan's security forces in a single attack in recent history.
The bomber struck on Monday as hundreds of worshippers gathered for noon prayers in a mosque that was built for the police officers and their families living in a highly fortified area.
"We have found some excellent clues, and based on these clues we have made some major arrests," Peshawar Police Chief Ijaz Khan told Reuters.
"We can't rule out internal assistance but since the investigation is still in progress, I will not be able to share more details."
The city's police chief said the mosque blast was a revenge attack against the police force who are on the front line fighting a resurgence in militancy since the Afghan Taliban came to power across the border.
The most active militant group in the area, the Pakistani Taliban, also called Tehreek-e-Taliban Pakistan, has denied responsibility for the attack, which no group has claimed so far.
Agencies via Xinhua contributed to this story.