Woman's embroidery tells stories from grottoes
Share - WeChat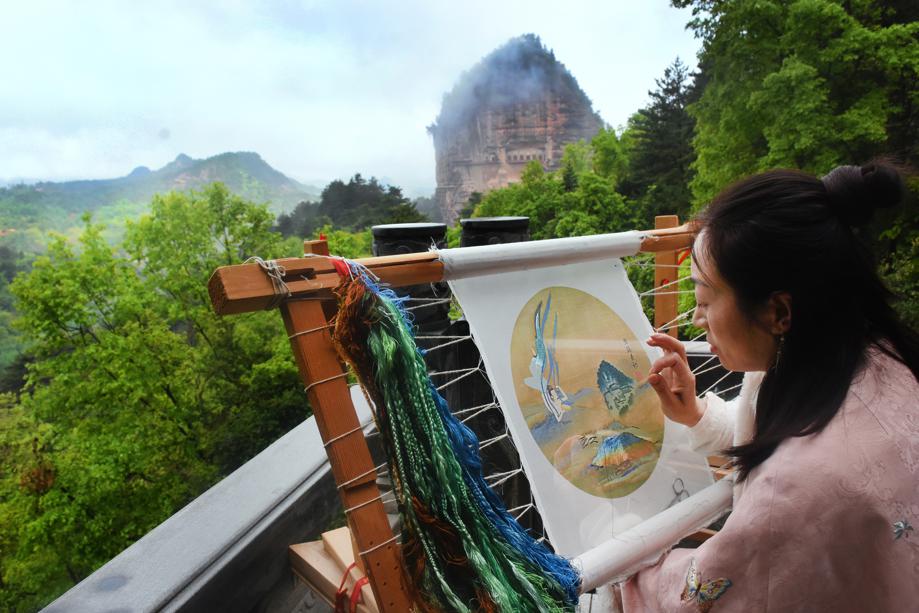 Cao Yuanchun, an embroidery enthusiast in Tianshui, Gansu province, has been busy stitching her first work since the Year of the Rabbit began.
She is embroidering a work using a three-rabbit pattern in a painted mural at the Mogao Caves in Gansu.
"I can sit still and stitch for hours," Cao said, adding that the work consumes a lot of time.
Sometimes a work can take as long as three years, she said.
In love with embroidery, Cao has been doing it for about 30 years. Her work mainly imitates stories from the Maijishan Grottoes in Tianshui.