Importance of education promoted in Xinjiang
Share - WeChat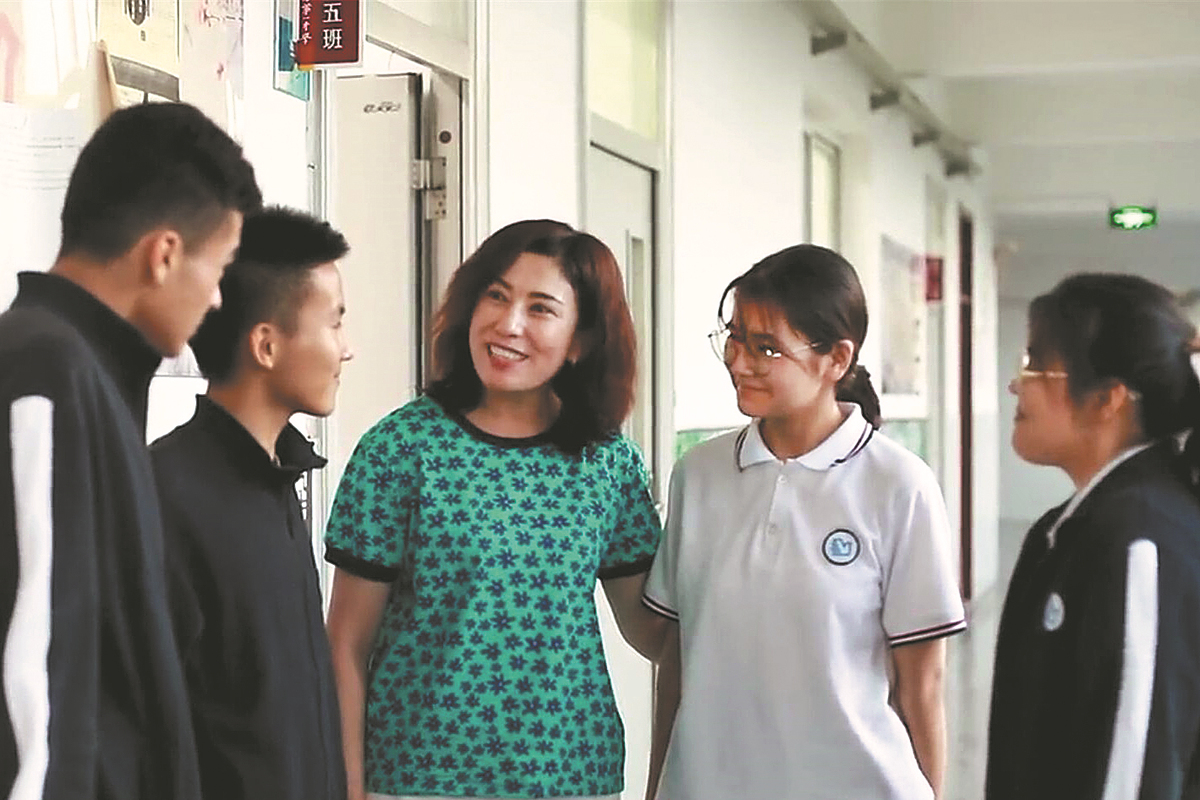 The education-related content contained in the report to the 20th National Congress of the Communist Party of China demonstrates that the CPC Central Committee attaches great importance to education and has charted the course for the development of education, said Rahman Awut, a teacher from No 23 Senior Middle School of Yining city in the Xinjiang Uygur autonomous region.
"The report says we will continue to give high priority to the development of education and develop education that meets the people's expectations," said the 44-year-old, who was also a delegate to the 20th CPC National Congress.
"Great progress and achievements on education have been made in Xinjiang," she said, adding she is one of the many people in Xinjiang to benefit from the country's fair education policies.
Rahman has seven younger brothers and sisters, and her father passed away when she was 15. Life had been difficult for her family.
With the help of the local Party committee and government, Rahman and her seven siblings completed their nine-year compulsory education. She and her three sisters graduated from colleges and now work as teachers.
"It is the fair education policies that created a happy life for us," said Rahman.
To provide children in Xinjiang with better education conditions, the CPC Central Committee and the State Council have been setting up classes in big cities in other provinces for Xinjiang students since 2000.
Teachers in Xinjiang are also sent to the cities to work in the classes for Xinjiang students to ensure their study and life away from home go well.
Rahman has been working with two classes of Xinjiang students in a senior middle school in Changqing district of Jinan, Shandong province since 2020.
"Children here have free accommodation and meals. In addition, they have subsidies for medical care and a student grant of 50 yuan ($7.50) every month," said Rahman.
Almost all of these children are able to be admitted by colleges and most of them return to Xinjiang after graduation, becoming an important strength in the development of Xinjiang, she said.
Rahman is now taking care of 65 girl students from Xinjiang. For these students, she is not only a teacher but a relative.
To better get to know the students and give them timely guidance in study and life, as well as psychological counseling, Rahman lives in the same dormitory building.
She is also in contact with the students' parents.
"The first thing that I need to do with the students is to change their attitudes on studying, as well as their parents' attitudes on education to let them understand that only knowledge can upgrade their lives," said Rahman.
"To care for the students is not to educate them with empty talk but with every detail and specific event in our daily life," she said.
What kind of people we should cultivate, how and for whom — these are the fundamental issues that education must address, Rahman quoted from the report.
As the report states, we will carry out the basic task of fostering virtue through education and nurture a new generation of capable young people with sound moral grounding, intellectual ability, physical vigor, aesthetic sensibility and work skills who will fully develop socialism and carry forward the socialist cause, she said.
Over the past two months, Rahman has given more than 50 speeches on the spirit of the Congress, especially on the part of education, human resources, core socialist values and national security and unity.
"Many students told me they cherish the rare education opportunities and will study hard to contribute to the development of our country," said Rahman.