Ancient migration routes no longer poacher heaven
Share - WeChat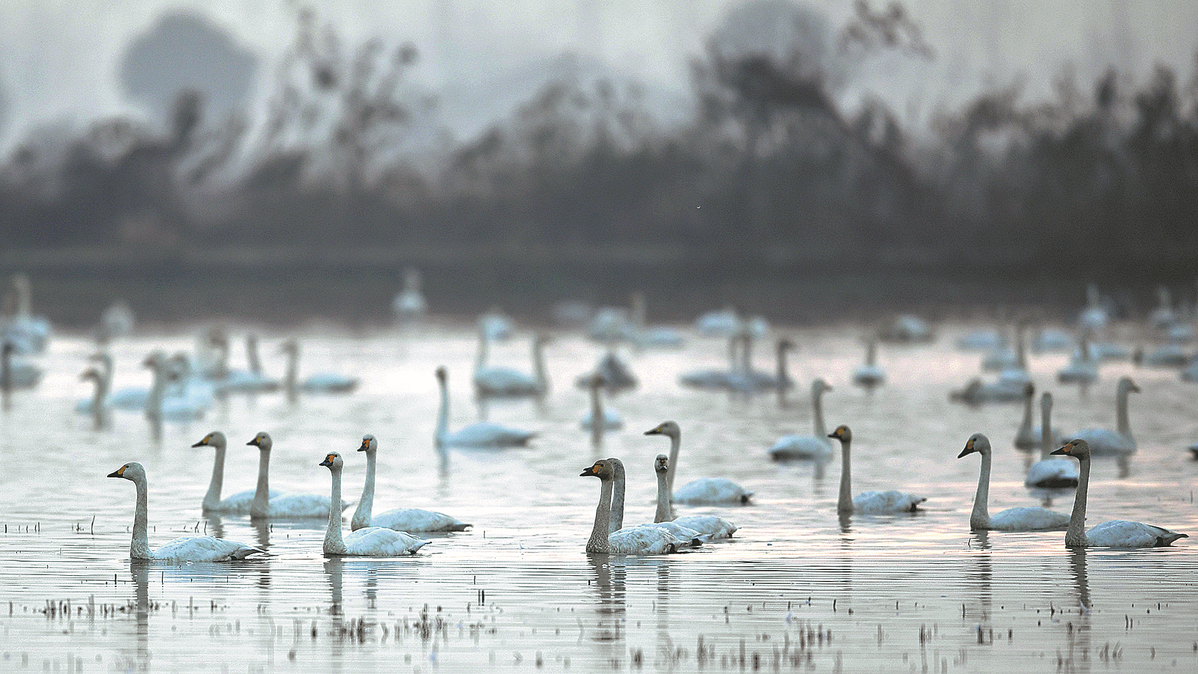 CHANGSHA — Huang Yongqiang, a forest ranger in Chenzhou, Hunan province, has always done more than protect green mountains and is always extra vigilant when flocks of birds migrate southward every year.
The dense forests with which Huang is so familiar lie in the path of long-standing migration routes. From September to December each year, some 240 species of birds migrate from Siberia to Australia via Hunan.
The migration season had become a time when poachers ventured deep into the wilderness and killed hundreds of birds every year.
"In those days, when night fell, it was as if the mountains were lit up, especially on rainy and foggy days," Huang said.
Bird hunters used flames or LED lights to attract birds and set up large nets to catch the confused creatures, he added.
In the Luoxiao Mountains, traces of bird hunting can still easily be found.
The tops of some densely vegetated hills are now expanses of exposed sandstone, an indication that bird hunters once lit fires and set up nets on them. Halfway up the mountains, a number of small human-made caves can still be seen. Known to locals as "birding holes", they were dug by poachers seeking shelter from the rain.
In 2012, local governments vowed to crack down on rampant poaching. In Chenzhou's Yanling county, a migratory bird protection station was set up, and according to Chen Yilong, a local official, six people worked in shifts there around the clock every day.
He added that Xiacun township alone hired 30 full-time bird rangers and that hundreds of villagers volunteered to protect the birds.
Across the province, dozens of protection stations were set up across 11 counties including Yanling, with high-tech measures employed to monitor birds, while forest rangers routinely patrolled the mountains.
Activities were held in public spaces and at schools to publicize the importance of protection. Many former bird hunters also joined the campaign and worked as tour guides for the volunteers and research teams who came to the area, as they were familiar with the mountains and the habits of migratory birds.
"Large-scale, organized bird hunting has been curbed," said Wang Caiping of the Yanling forestry bureau.
In recent years, Huang's priorities have shifted to collecting data and treating injured birds. He said the change reflects significant progress made in conservation over the past decade.
"Seeing hundreds of birds flying overhead during the migration season is really spectacular," Huang said. "I protect not only the ancient migration routes, but also valuable environmental wealth."
Xinhua