Scholz seeks to secure minerals on South America tour
Share - WeChat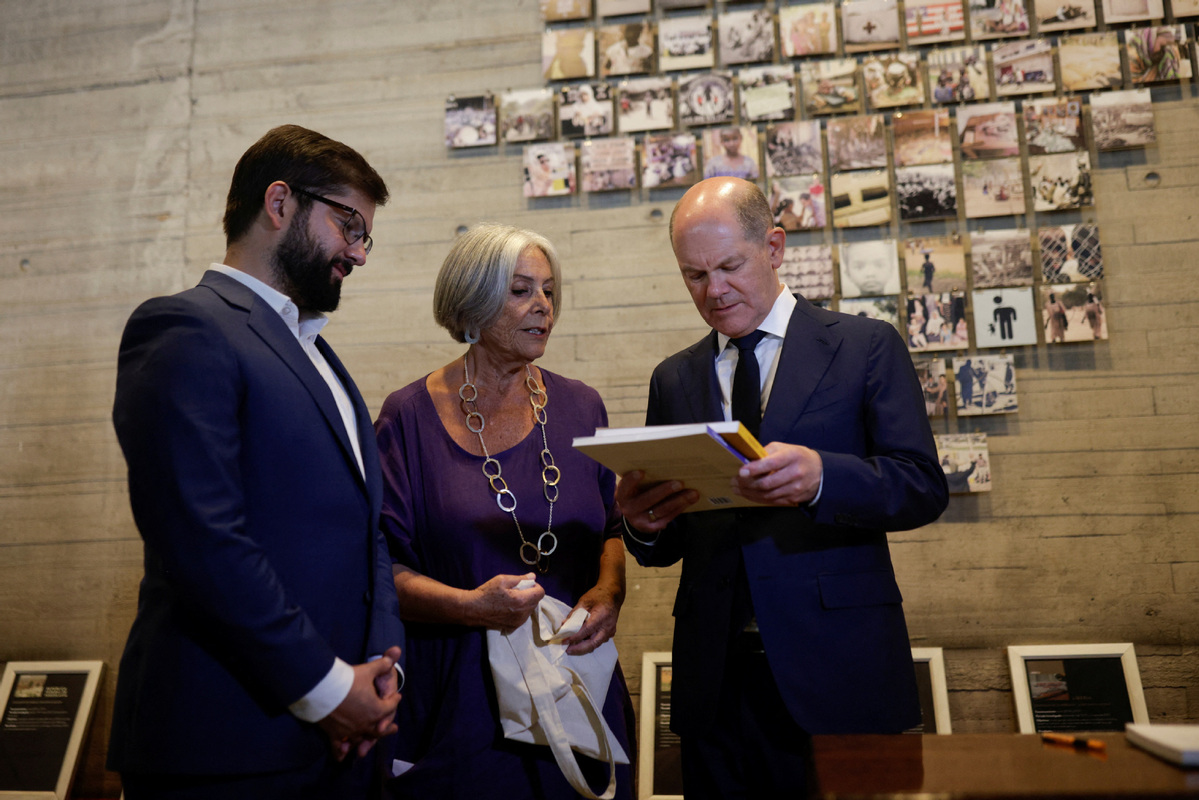 SANTIAGO, Chile — German Chancellor Olaf Scholz announced a new expanded commodities partnership with Chile on Sunday during a tour of South America that Berlin hopes will help secure more access to critical minerals key to the transition to a green economy.
Europe's largest economy has fallen behind in the race for critical minerals in part due to a distaste for the dirty business of mining as well as faith in the open market, German government officials say.
But soaring demand for critical minerals and geopolitical concerns is now sparking a push to better secure and diversify supply through offtake agreements, stakes in mines or possibly the establishment of Germany's own processing capacity.
With its powerful auto industry, Germany is particularly mindful of securing more lithium, the ultralight metal key to making batteries for electric vehicles. Argentina and Chile sit atop South America's "lithium triangle", which holds the world's largest trove of the ultralight battery metal.
The new German-Chilean agreement, which replaces a decades-old partnership, aims to intensify cooperation in the sector through an annual bilateral forum and state instruments to promote trade.
Given the environmental, labor and social concerns regarding mining that have sparked anger and thwarted projects in the sector, Germany's high standards make it an ideal partner, Scholz said.
Sustainable sector
"We want to help Chile on the way to a sustainable mining sector," Scholz said during a news conference with his Chilean counterpart in Santiago on the second leg of his tour.
A new act that came into force this year insists that high standards are observed throughout companies' supply chains. Germany also wants to ensure that mining generated more jobs in the source countries, Scholz said.
"There is this expression — extractivism — that everything is just extracted from the Earth. But that's not a good thing, when that's all that happens," Scholz said.
"The question is: Can we not ensure that the first round of processing, that generates hundreds, if not thousands of jobs, can take place in the (source) countries? That would also save on a lot of transport."
A Bolivian-German lithium joint venture signed in 2018 fell apart two years later amid domestic political turmoil.
Scholz was scheduled to arrive in Brazil on Monday and he would be the first Western leader to meet with President Luiz Inacio Lula da Silva since his inauguration.
Europe wants to reset relations with South America's largest country following the exit of its divisive former president Jair Bolsonaro.
Xinhua