Special trains, job fairs bolster employment
By Cang Wei in Nanjing, Qiu Quanlin in Bijie, Guizhou,qiu Quanlin and Ma Zhenhuan in Hangzhou | China Daily | Updated: 2023-01-31 06:55




Share - WeChat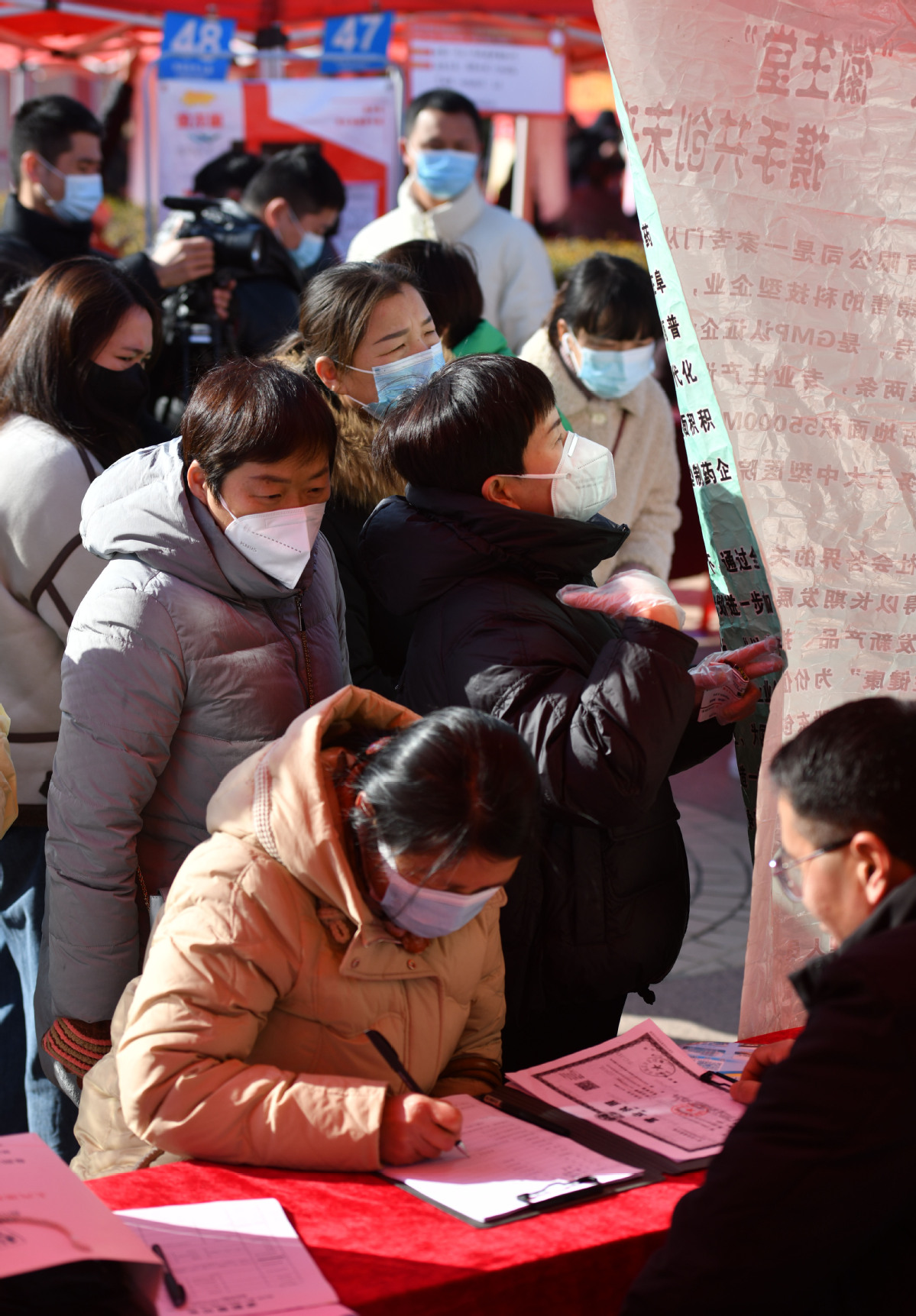 After spending 10 days at home over the Spring Festival holiday, Li Chenghong, 40, was ready to take a train back to his workplace 1,100 kilometers away in Guangzhou, Guangdong province.
The high-speed train was scheduled to depart from Bijie, Guizhou province, on Tuesday carrying about 610 workers.
Human resources officials in Guangdong and Guizhou have organized multiple chartered trains and buses to help workers return to work in the Pearl River Delta region after the holiday.
On Sunday, Guangdong welcomed the first chartered high-speed train for this year. It carried 618 workers from the Guangxi Zhuang autonomous region and arrived at Guangzhou South Railway Station.
"I really want to return to work as soon as possible, as orders have increased a lot," said a 29-year-old worker surnamed Duan from Guilin, Guangxi, who works for an electronics component company in Guangzhou's Baiyun district.
Guangxi has become a major labor source for Guangdong, with more than 6 million workers from the region traveling each year to work in the Guangdong-Hong Kong-Macao Greater Bay Area, according to the local human resources authority.
Railway authorities said travel from Guangxi and Guizhou to Guangdong had increased significantly after the holiday.
Meanwhile, cities across China have begun rolling out measures to attract returning migrant workers.
At Sunan Shuofang International Airport in Wuxi, Jiangsu province, 120 migrant workers from Qujing, Yunnan province, were welcomed by local government staff members with flowers on Friday.
Wuxi human resources authority asked the Yunnan provincial government before the holiday about hiring migrant workers, and the Wuxi government arranged a chartered plane for migrant workers.
"We'll arrange chartered planes, trains and buses to provide convenience for those coming," said Zhang Yingxue, director of the Wuxi human resources and social security bureau. "We'll provide better services, like arranging recruitment fairs for both the companies and workers."
In Suzhou, Jiangsu, some former PCR testing booths for COVID-19 infections have been converted into recruiting stations. Brochures with information such as dates and locations of job fairs are handed out to attract workers. The brochures are also distributed in the city's train stations.
Zhou Shan, who arrived in Suzhou on Sunday, said that he was given bread and milk along with a brochure. "It helped ease my tension arriving in an unfamiliar city," he said.
Zhang Hongwei, deputy director of Jiangsu Human Resources and Social Security Department, said 1,000 recruitment fairs promoting 1 million jobs will be held in the province over one month.
"Preferential policies, such as transportation subsidies, will be given to companies arranging chartered buses to help stabilize job markets and provide strong support to boost the economy," Zhang said.
As one of the most vibrant places in China for the private economy, Zhejiang province attracts 22 million workers from out part of China every year.
Zhejiang is organizing 320 recruitment fairs online and offline in other provincial-level regions to attract migrant workers, as companies expect rising factory orders and booming production after the holiday.
"We are planning to expand production in 2023, so there is strong demand for workers," said Wu Lingjie, head of recruitment at Astronergy, a supplier of photovoltaic modules in Haining. "We hope to fill all of the 1,300 positions we are offering."
On Sunday, a recruitment fair was held in Guang'an, Sichuan province, with 67 Zhejiang companies participating and 12,000 jobs on offer. More than 20,000 people attended the fair, and 2,360 reached tentative work agreements with companies.
Zhejiang Provincial Department of Human Resources and Social Security said 106 recruitment trips and events to other provinces were organized in the first three weeks of January. More than 700 job fairs will be held by the end of March.
A series of incentives has been rolled out. For example, recruitment agencies that successfully help hire five or more employees for companies are entitled to receive rewards up to 100,000 yuan ($14,800).
Contact the writers at cangwei@chinadaily.com.cn