Gala night connects Happy Chinese New Year celebration with New Zealand residents
Share - WeChat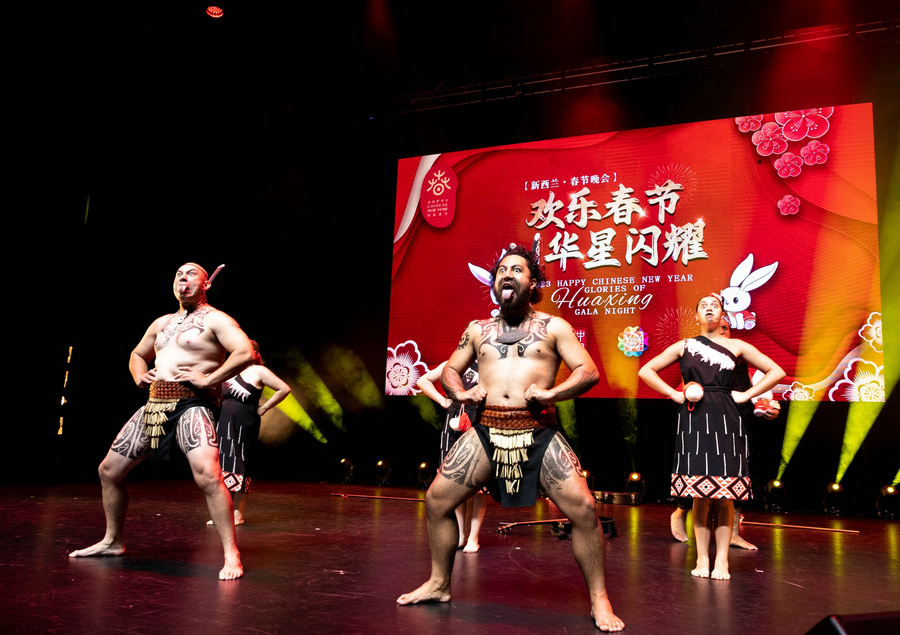 AUCKLAND, New Zealand, Jan 29 (Xinhua) -- A Chinese New Year gala night on Sunday has connected thousands of Auckland residents with unique experiences of the Chinese culture and performances.
The 2023 Happy Chinese New Year Glories of Huaxing Gala Night, co-organized by the China Cultural Centre in Auckland and the New Zealand Huaxing Arts Troupe, was unveiled by New Zealand Maori Haka and traditional welcome ritual.
Traditional and contemporary Chinese dances and songs, Chinese cross-talk, magic show, Peking opera, Qipao display, violin solo and chorus have featured the event, which won thundering applauses from several thousand local audiences.
Jason Sun from the audience was amazed by the performances. "I was born in Hubei Province (China). Today's gala night brings back those familiar songs and memories from my hometown," said Sun.