PM Orban faces added pressure as prices surge
Share - WeChat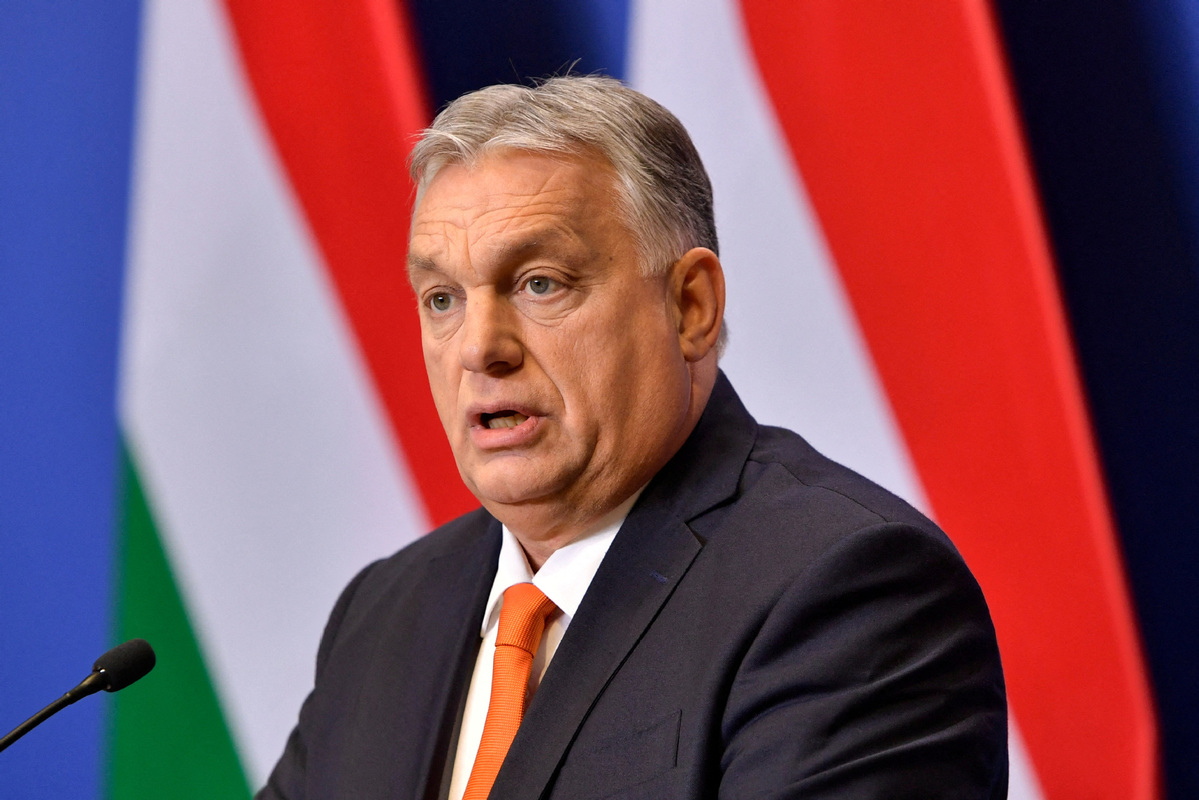 Sky-high inflation is heaping pressure on Hungary's right-wing prime minister, Viktor Orban.
With overall inflation running at 24.5 percent in December compared to the same month a year earlier, and with food and power prices having risen by 50 percent during the same period, people are increasingly asking if he is the right man for the job.
The European Union member-nation, which is frequently out of step with Brussels, is starting to look like it has made some poor decisions because the rest of the bloc has a relatively low average inflation rate of 10.4 percent.
"Hungary's inflation is bad news all around," Daniel Hegedus, from the United States-based think-tank German Marshall Fund, told the Financial Times newspaper. "This will massively impact a much wider and lower social class, which can hurt Orban."
With the populist Orban government drawing most of its support from poorer people — the very people most hurt by high inflation — his position has become tenuous, Hegedus said.
Inflation throughout Europe has been largely attributed to the fast-rising cost of fuel resulting from the Russia-Ukraine conflict.
The FT said inflation has been worse in Hungary than in the rest of Europe because Orban has overseen the nation's strong reliance on Russian fossil fuels.
Orban, however, says the blame should not lie with him but with the EU, and its sanctions on Russia.
He told state broadcaster MR1 they push "inflation skyward".
"If sanctions were to end, energy prices would drop immediately, along with general prices, meaning inflation would halve," he said.
Whatever the cause of the high rate of inflation, Hungary has been plagued by long lineups at gas stations, and by strikes among disaffected workers.
The nation introduced price caps on some items in a bid to counter those rising prices, but the caps led to shortages, as overseas suppliers declined to sell their wares at lower prices but elected to sell them elsewhere.
Lajos Torok, chief analyst at Budapest brokerage Equilor, told the FT the rise in household expenses has triggered a fall in domestic consumption.
"Higher financing costs will delay corporate investments, state investments will be cut back," he added as he painted a picture of a worsening economy.
Torok said high inflation even makes it hard for Orban's ruling Fidesz party to win back support by offering giveaways, as it has done in the past.
With municipal and European elections scheduled for next year, the party could be heading for a poor performance at the polls, but with opposition parties far behind at the last election, they have a lot of catching up to do if they are to stop Orban getting a fifth consecutive term in office.