Customs worth celebrating
Share - WeChat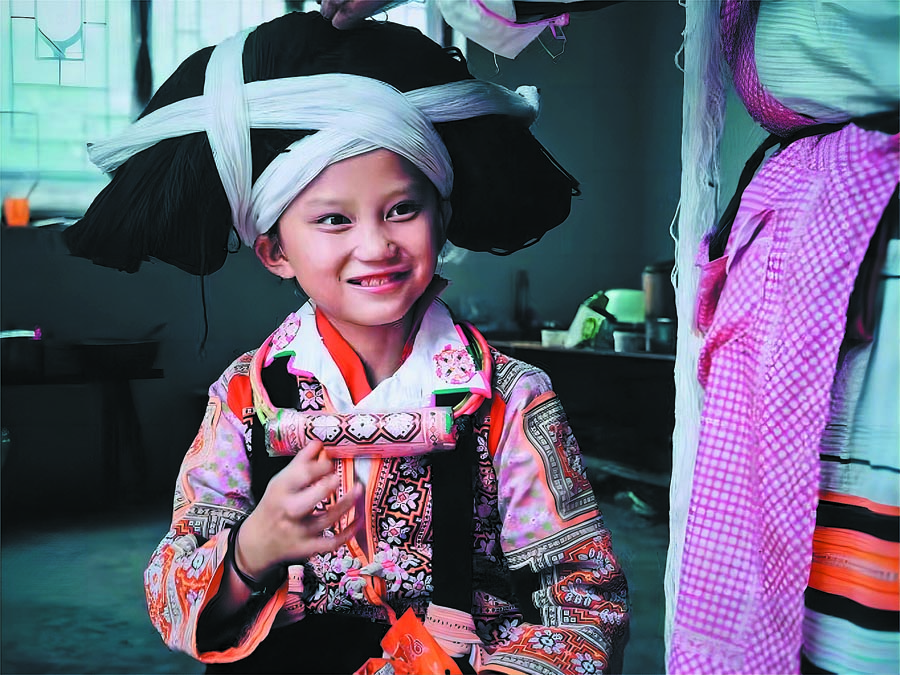 A museum long dedicated to the cultural and natural heritage of the Miao ethnic group is eyeing tourism, report Yang Jun and Wang Jin in Guiyang.
Up until the end of the last century, a group of people lived a primal lifestyle deep in the mountains at the juncture of the Liuzhi region and Zhijin county in Southwest China's Guizhou province.
With a population of around 5,000, members of this branch of the Miao ethnic group were easy to recognize due to the unique hairstyle of their women, featuring a headpiece shaped like a pair of long horns.
Even today on festive occasions, the women wrap samples of their ancestors' hair and black wool around the hairpieces and secure their large buns with white yarn. Apart from the headpiece that weighs about 3 kilograms each and takes at least 30 minutes to set, the women often wear striped pleated skirts and garments that have embroidery and batik designs.
The community lives a self-sufficient life through farming and weaving, yet has distinctive ethnic customs, folk instruments, songs and dances, and festivals that pay tribute to nature.
In 1995, Chinese and Norwegian scholars went on a field trip to Gaoxing village, one of the 12 villages where members of this Miao branch live. Three years later, China and Norway jointly established the Liuzhi Suojia Ecological Museum, considered the first of its kind in Asia.