Helping communities one household at a time
Share - WeChat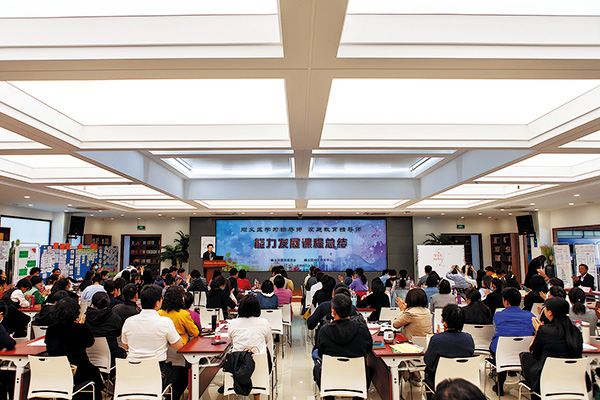 More skilled professionals will be needed to meet the increasing demand for family education counseling, experts said.
The "family-school-society" coeducation counseling room in Beijing's Shunyi district opened in October.
It now has 45 volunteers with relevant knowledge and practical experience. Many are kindergarten principals or psychology instructors in primary and middle schools in Shunyi, the district's community education center said.
Tian Jie, head of the family education research and guidance office of the district's community education center, said the number of volunteers has remained relatively stable, with some joining and some leaving every year. Many are also classroom teachers who also need to deal with pressure from their jobs.
"We and the parents hope the counseling services can become more professional. Our current team members aren't at that level,"Tian said.
"But if parents face really serious problems, we need to invite some experts to offer guidance."
The center launched an online WeChat account in 2020 to collect questions raised by parents in Shunyi. The number of inquiries has exceeded 20,000.
Volunteers classify and answer these questions and post answers on the WeChat account.
Each school in Shunyi has sent teachers to universal family education training once a year since 2016. Qualified volunteers must participate in advanced training in counseling and children's psychology. They earn the certification and participate in more than three practice sessions.
Many parents have applauded the counseling project because they get useful suggestions to resolve problems and a channel to express their anxieties. A single session may not solve the problems at the root. The volunteers often teach them how to analyze the problems and find their own solutions,since each family has a different background, Tian said.
The offline counseling room has not opened yet because of the epidemic, but rooms will soon open in more schools, villages and communities.
Understaffing is a challenge.
Shunyi has hundreds of schools, villages and communities.
More volunteers will be needed for the plan to be fully actualized, Tian said.
"We are actively approaching the women's federations on different streets and in different towns, and are applying to use their children's homes to carry out consultations. More cooperation will be undertaken with other organs to improve the project,"she said.
Jin Ziwei, an assistant researcher from the National Institute of Education Sciences, said that coeducation counseling rooms are important places to integrate collective efforts against the backdrop of the "double reduction" policy, which refers to easing the burden of excessive homework and off-campus tutoring for students undergoing compulsory education.
"Family education guidance should be based on professionalism. General services are far from enough. The authorities should advance the professional development of teams, actively set up teams of experts, teachers, parents and volunteers, and improve their services," Jin said.
Operating such counseling rooms in more cities and districts works toward the implementation of the Family Education Promotion Law.
"Summarizing the experience of developing this model, we should expand family education support as a public service," Jin said.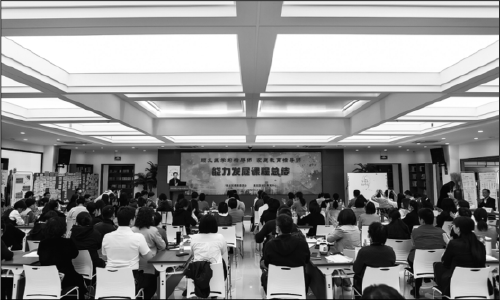 Most Popular