People go shopping for the upcoming Spring Festival
Share - WeChat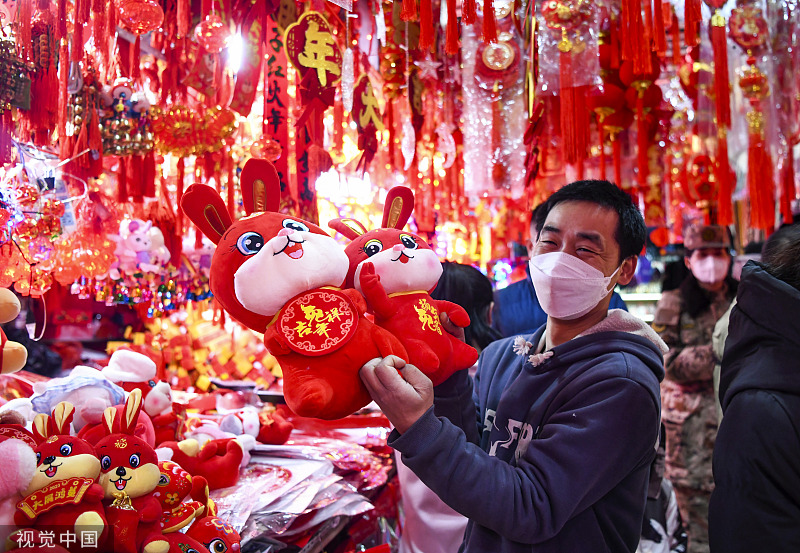 More Chinese head to shops for the Chinese New Year, the most important festival for the Chinese people.
People can find all kinds of products, including decorations, food, gifts and toys, in the market. Some children are amazed by the diversity of goods available.
Apart from shopping, people can also guess lantern riddles to express their best wishes for a better life in the coming new year.