2023 Happy Chinese New Year celebrations announced in UK
Share - WeChat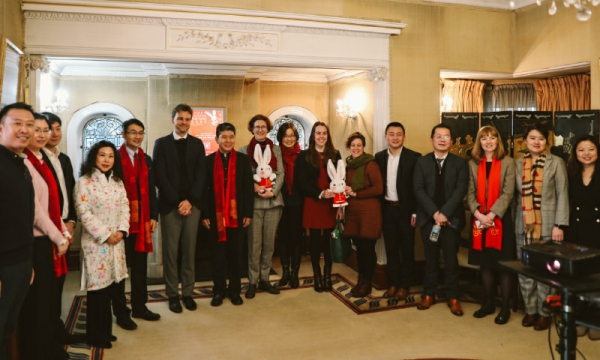 In Birmingham, Xiao Di will host her 10th annual Didi & Friends Chinese New Year Concert early next month.
Bristol Museum & Art Gallery will host family-friendly events on January 28 and 29.
The awarding-winning bass-baritone Shen Yang will bring Chinese and Western songs together through Tang poetry, performing to audiences in Cardiff, London and Glasgow on Jan 25, 28 and Feb 3.
The celebration program in Edinburgh includes a castle light show, cultural workshops, and other performances that start from Friday and last until Feb 3.
Colorful parades led by a dragon dance troupe, alongside performances of martial arts and music will be organized in Manchester's Chinatown.
For those unable to attend concerts in person, two online concerts will be hosted by the China-UK International Music Festival on Feb 3 and 4.