Hebei launches winter tourism program in Beijing
Share - WeChat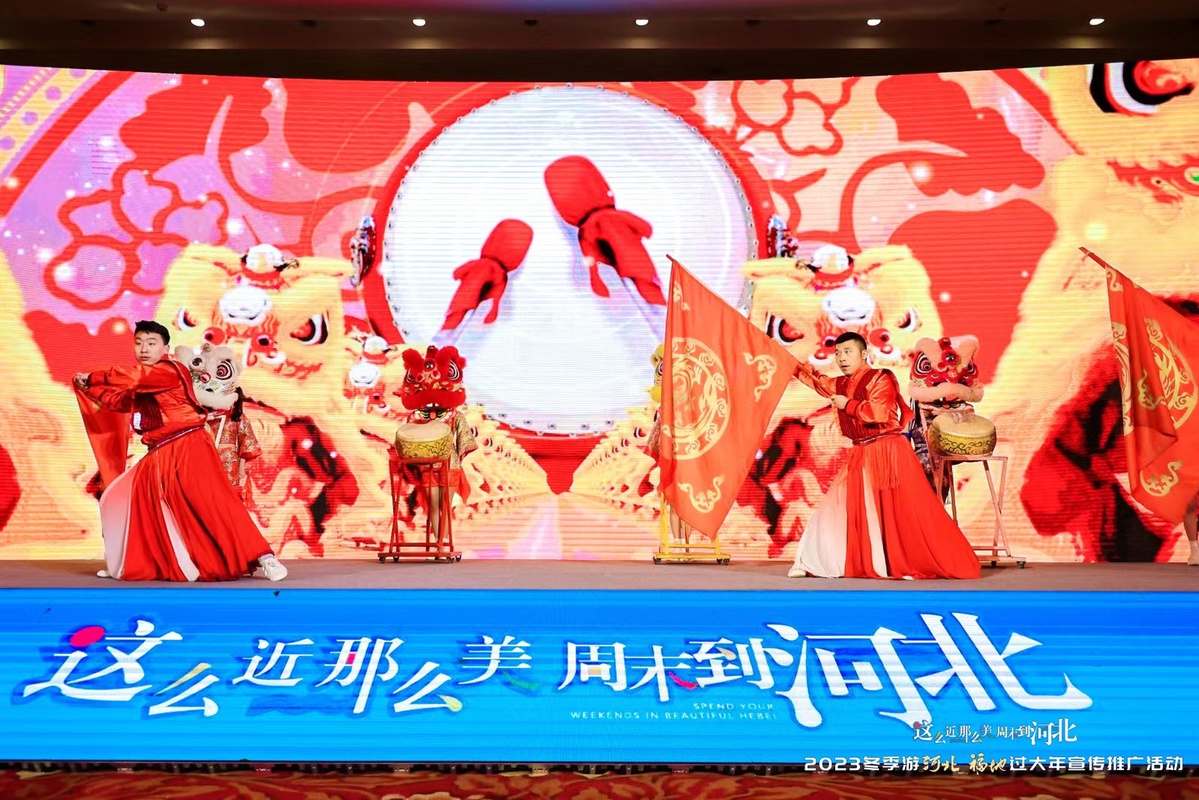 North China's Hebei province rolled out five themed tourism routes at a promotion event in Beijing on Jan 16.
The routes offer ice and snow play, hot spring, gourmet food, ancient towns and folk customs experiences.
They are aimed to appeal to winter vacationers and make travel experience more enjoyable.
The winter tourism products are part of efforts by the Hebei cultural and tourism authority to embrace opportunities from the country's upgraded COVID-19 measures.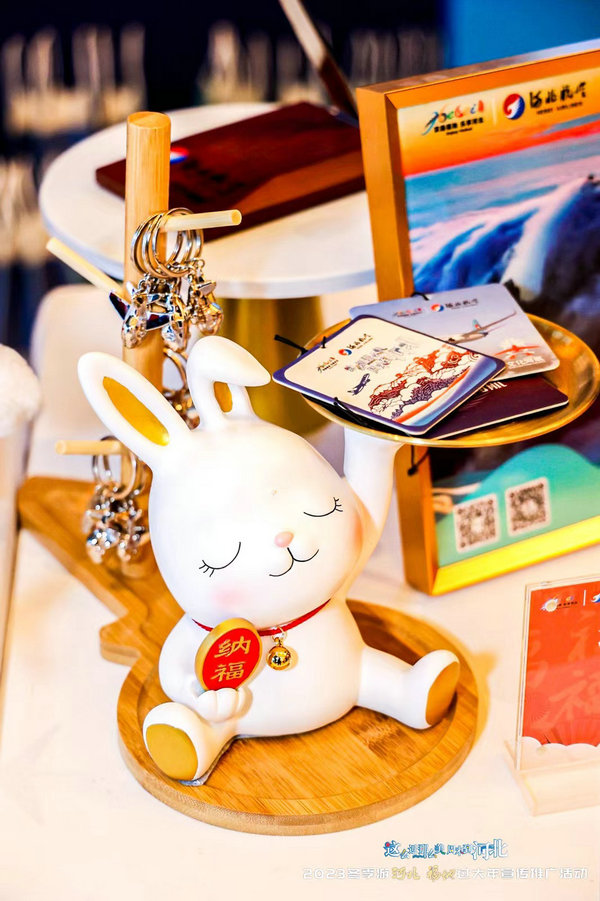 Zhang Cai, an official with the Hebei cultural and tourism authority, said Hebei's winter tourism products and services have been comprehensively enhanced, and local brand awareness and reputation have reached a whole new height.
Zhang Jingshan, Party secretary of the Hebei Tourism Investment Group, said the company has developed new cultural and tourism scenes featuring winter, leisure and health preservation elements.
According to the Hebei authorities, the province offers more than 170 intangible cultural heritages that are related to Spring Festival, such as paper-cut, lion dance and lantern fairs, many of which will meet the public during the upcoming holiday.
A series of favorable policies and discounts have also been launched to encourage visits. More than 150 local A-class scenic spots will offer free entry or 50 percent discount on ticket price, while more than 80 star hotels will offer deals at 50 percent off.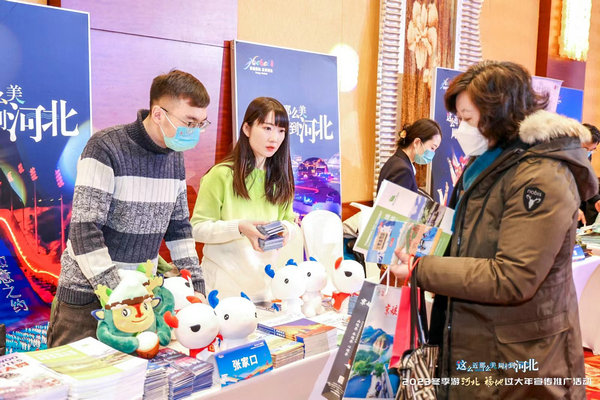 3. Authorities launch the winter promotion event in Beijing.
4. A visitor inquires travel information at the event.