WHO declares end of Ebola outbreak in Uganda
Share - WeChat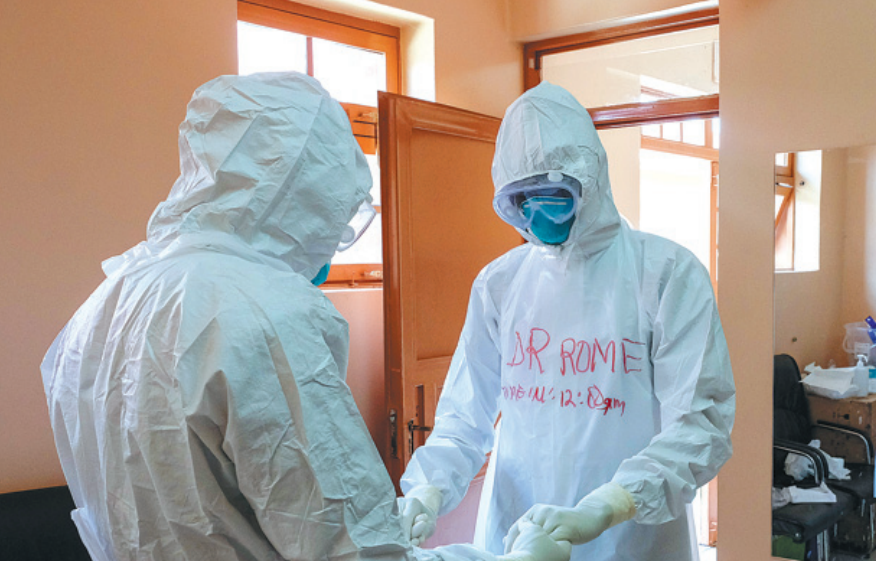 The World Health Organization has announced the end of the Ebola outbreak in Uganda, which came less than four months since the first case of the Ebola Sudan strain was confirmed in the country's central Mubende district in September.
"I congratulate Uganda for its robust and comprehensive response, which has resulted in today's victory against Ebola. Uganda has shown that Ebola can be defeated when the whole system works together," WHO Director-General Tedros Adhanom Ghebreyesus said in a statement on Wednesday.
The WHO made the declaration after the 42-day mandatory period without a new case, which is needed to declare that the outbreak is over.
The incubation period for the virus that causes Ebola is between two and 21 days. Patients have a fever as an early symptom, but later pass blood from the mouth, nose and eyes. The fatality of the disease is up to 90 percent.
Matshidiso Moeti, the WHO's regional director for Africa, said the Ebola outbreak was the most challenging in the past five years, but Uganda had stayed put and continuously fine-tuned its response even without vaccines.
"Two months back, it looked as if Ebola would cast a dark shadow over the country well into 2023, as the outbreak reached major cities such as Kampala and Jinja, but this win starts off the year on a note of great hope for Africa," she said.
Moeti added that right from the start when Uganda declared the outbreak, the WHO worked with a range of partners, including vaccine developers, researchers, donors and the Ugandan health authorities.
"Three candidate vaccines were identified and over 5,000 doses of these arrived in the country with the first batch on Dec 8. The speed of this collaboration marks a milestone in the global capacity to respond rapidly to evolving outbreaks and prevent them from becoming larger," she said.
Despite the vaccines not being used during the outbreak, Yonas Tegegn Woldemariam, the WHO representative in Uganda, said they remain a contribution of Uganda and its partners to the fight against Ebola.
The writer is a freelance journalist for China Daily.