Documentary reveals ex-justice minister's corruption
Share - WeChat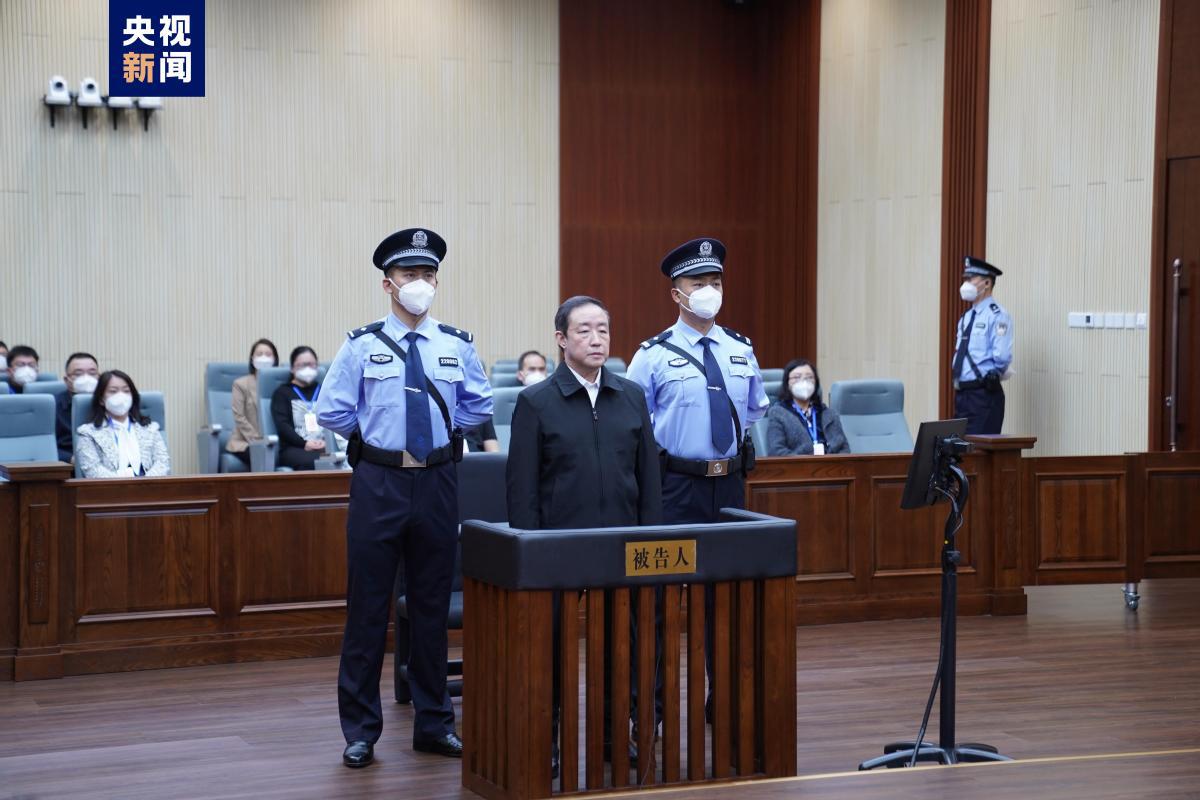 A TV documentary aired on Saturday night revealed details of the corruption of Fu Zhenghua, a former minister of justice, including being exploited by political swindlers for promotion and long-term illegal occupation of public properties, such as a quadrangle courtyard in downtown Beijing.
Fu, who worked in various positions in public security and judicial systems, received a suspended death sentence last year for accepting bribes amounting to about 117 million yuan ($17 million). His term was commuted to life in prison, without further reduction or parole allowed, meaning he would remain behind the bars for the rest of his life.
He confessed his crimes in the first episode of a TV series aired on Saturday ahead of the plenary session of the Central Commission for Discipline Inspection of the Communist Party of China, the Party's top anti-corruption watchdog, which is scheduled to start on Monday.
"My crimes seriously damaged the image of the Party, severely harmed the public security and judicial cause, seriously damaged the political ecology of the political and legal system. I had a very hard lesson from it," he said before camera in the video.
According to the four-episode TV series produced by the CCDI and China Central Television, Fu's creed in life was to be a high-ranking official and seize more power.
Fu joined the army in 1970 and when he applied to join the Party the following year, his squad leader suggested that he was too young and that his membership should be considered later.
Li Yonghong, an official from the CCDI, said in the video that "Fu cared about what happened while joining the Party for a whole life, as until he was put in investigation, he still didn't forget it. He regarded joining the Party and becoming an official as a ticket and a stepping stone in life."
"In his own words, there is only one thing he cared in his life, that is to be an official, to be a higher ranking official. Everything else should serve this," Li said.
In 2008, while working in the Beijing Municipal Public Security Bureau, Fu met Sun Lijun, who was then deputy director of the general office of the Ministry of Public Security, and became an important member of Sun's political gang.
Sun was put under investigation in April 2000, when he was the vice-minister of public security. He was sentenced to death with a two-year reprieve for taking bribes, manipulating security market and illegally possessing firearms in September last year.
From 2010 to 2017, with Sun's help, Fu was promoted to important posts such as head of the Beijing public security bureau, and vice-minister of public security.
With his higher position, Fu's political ambition grew, and he attempted to seize more political power and economic interests. Driven by his desire for power, he even indulged in lies made by political tricksters, the video said.
Shi Xiaochun, a retired official of the Beijing public security bureau, made use of Fu's obsession to get promoted to gain profit for himself. Bragging that he had special access to help Fu, Shi took advantage of Fu's authority for benefits of himself and his contacts.
Another political swindler named Li Quan succeeded in deceiving Fu for 20 years by fabricating lies. Li packaged himself an expert and deceived fu that he was a think tank for high-ranking leaders to make Fu do favors for him.
Over the years, Fu also received bribes by making use of his positions. He accepted a villa from a businessman in Beijing, worth over 10 million yuan.
He illegally occupied a quadrangle courtyard of more than 700 square meters in downtown Beijing, and six apartments with a total area of up to 1300 square meters.