Cross-boundary digital data transfer set to lift HK's hub status
Share - WeChat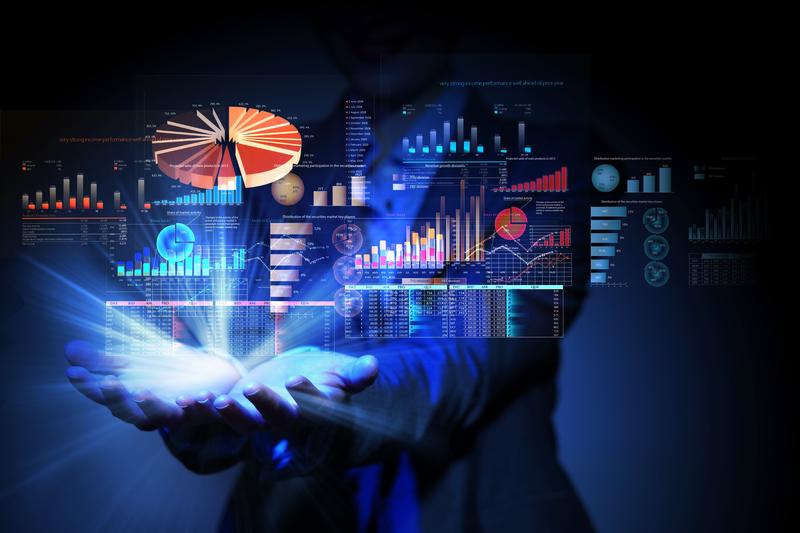 Cross-boundary transfer of digital data is set to play a critical role in the Greater Bay Area's economic takeoff, and in uplifting Hong Kong's status as Asia's data hub. Zhou Mo reports from Shenzhen.
With the resumption of normal travel between Hong Kong and the Chinese mainland around the corner after an almost three-year hiatus, the spotlight has shifted to developing an invisible "digital border" essential to fueling a new round of economic takeoff in the Guangdong-Hong Kong-Macao Greater Bay Area.
As one of the country's most dynamic economic regions, the Greater Bay Area had claimed its early success as "the world's factory". It's now moving up the global value chain — playing a bigger global role with the development of the digital economy and digital data as its cornerstone.
Cross-boundary data flow and trade has never been more salient, with business and social activities in the 11-city cluster increasingly intertwined. Data exchanges are needed everywhere — whether it's in research and development collaboration between Hong Kong and Shenzhen universities, or Hong Kong people applying for loans or visiting doctors in mainland cities.
Experts and industry insiders believe the Hong Kong Special Administrative Region should go the extra mile in uplifting its status as Asia's data hub and creating new engines for the city's economic growth and industrial transformation.
A perfect fit
According to the 2022 Global Data Center Market Comparison, published by Cushman & Wakefield, the HKSAR ranked sixth among 55 data center markets worldwide, scoring well in market size, fiber connectivity and cloud availability.
Hong Kong, with an advanced information and technology infrastructure, communication network, and a trusted legal system, is well positioned to become the Greater Bay Area's financial data hub to facilitate easier data flow through the access, usage and exchange of data within the region, according to a research report published by the SAR's Financial Services Development Council last month.
A "trustworthy and secure" place for data transmission and utilization as the host of data is vital to ensure smooth cross-border flow. In this sense, Hong Kong is a perfect fit, with its reputation and institutional setup laying a strong foundation for it to become a regional data hub and global digital financial center, the report said. The mainland authorities, however, remain cautious in transferring data to areas beyond its frontiers due to national security concerns. The Cyberspace Administration of China issued a new cross-border data transfer regulation, which came into effect on Sept 1 last year. The regulation requires companies to submit documents to the nation's internet watchdog for review before exporting data overseas.
The requirements cover companies exporting "important data", those handling the personal information of a million or more Chinese individuals, and those that have exported personal information of 100,000 people or sensitive personal information of 10,000 people since 2021. A self-assessment report on the aim and scale of exporting data, overseas recipients and how to deal with such data are among the information required to be included in the documents.
Currently, Hong Kong does not have restrictions on the transfer of cross-border data. Although the Personal Data (Privacy) Ordinance — the city's main data regulation — took effect in 1996, its primary concern is personal data and privacy protection. A section of the Hong Kong law that's designed to scrutinize cross-border data flow between Hong Kong and other jurisdictions has yet to come into force due to concerns among the business community over its potential impact on business operations and compliance difficulties.
Hong Kong Chief Executive John Lee Ka-chiu has said the SAR government is working with the Chinese mainland authorities in studying specific arrangements to facilitate the flow of data from the mainland to the SAR, and launch a pilot program in the Greater Bay Area this year.
Secretary for Innovation, Technology and Industry Sun Dong said Hong Kong, with its unique strength as a connector between the Chinese mainland and overseas markets, could be the place for piloting policies, technologies and operations related to cross-border data flow as long as it's safe and controllable.
The SAR government is exploring the possibility of building a central data system in the city, in which data of different departments is collected and processed, he said.
"One thing is vital — we need to facilitate the openness of data. This is the focus of our work in the next step," Sun told the Legislative Council in late November.
Obstacles exist
Obstacles to cross-boundary data flow in the Greater Bay Area come from four aspects, according to Cao Zhongxiong, director of the Department of Digital Strategy and Economics at Shenzhen-based think tank, the China Development Institute.
"One of the hurdles is the lack of a sound regulatory system to define the ownership of data assets. Another factor is that an efficient mechanism and market for cross-boundary data flow has yet to be set up. Third, difficulties in determining the boundary and scope of data security have led to regulators hesitating in opening up the channel, and data providers don't trade their digital assets. Another problem is that the digital economies of Hong Kong and Macao are still not mature enough to draw strong data demand," said Cao.
Allen Yeung, founding chairman of the Institute of Big Data Governance — a Hong Kong organization dedicated to promoting data governance among industry members — believes data can be categorized into two types, and different approaches can be taken to deal with them to promote data flow.
One category is historical data, which is important in research and development. "For this type of data, we can set up a 'special zone' in the Lok Ma Chau Loop, where data coming in isn't allowed to go out. Hong Kong and Shenzhen can then jointly make technological development there," Yeung said. The Lok Ma Chau Loop is a piece of riverside land near the Hong Kong-Shenzhen border where Hong Kong-Shenzhen Innovation and Technology Park is located.
The other type is transactional data that is changing all the time, such as e-commerce data. "That data is useful to businesses in market planning and adopting strategies. To achieve safe and smooth flow of such data, we need a standard system to enable it to be transferred across the border in a regulated manner," said Yeung, who is also a former chief information officer of the HKSAR government.
"Digital transformation is the biggest consensus for the global economy. Hong Kong should not be absent in this great revolution," said Cao. "The city needs to grasp the opportunities to realize its economic transformation," he said.
The SAR could give full play to its role by creating a sound business environment and legal system, establishing internationally recognized market rules, and attracting mainland digital technology enterprises to set up headquarters in the city.