Rural doctors serve elderly in Hebei
Share - WeChat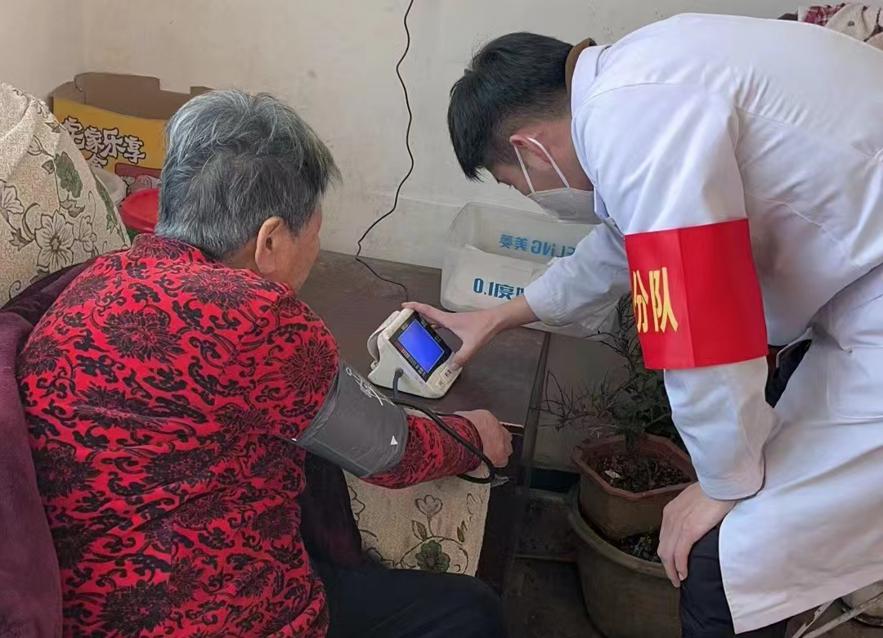 Liu Yingli, a rural doctor in the Xushui district of Baoding, Hebei province, has been busy recently visiting elderly residents with underlying medical conditions to help them fight COVID-19 infections.
"The work is to bring relief in the face of the ongoing pandemic," she said, adding that he will check the elders' basic health conditions, instruct their families on how to take care of them and when it's necessary to send them to the hospital for treatment.
In Xiaoshizhuang village in Dawangdian town, there are 20 elderly people who need the service. Liu visits them weekly, which consumes about two days.
There are more than 300 rural doctors in Xushui district who have been organized by the district's health bureau to check the health of elderly residents and provide medical help when needed, according to the local government. The service has covered all 298 villages in the district.