Sincerity of US key to better China relations: China Daily editorial
Share - WeChat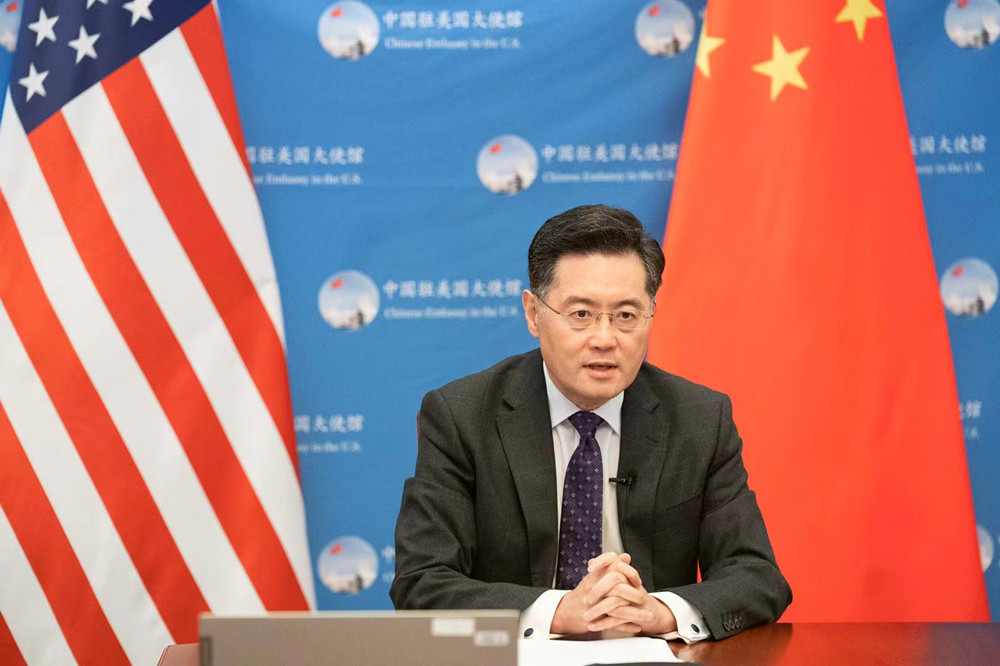 Communication was a key word in former Chinese ambassador to the United States Qin Gang's farewell talk on the phone with US Secretary of State Antony Blinken on New Year's Day.
Qin, who took up his new post as foreign minister last week, said he appreciated the several "candid, in-depth and constructive" meetings that he had had with Blinken during his tenure, and that he looked forward to continuing close working relations with the top US diplomat for better Sino-US relations in the future.
Blinken also remarked on the importance of the US and China maintaining open lines of communication during his talk with Qin.
Although their talk was more of diplomatic protocol than of practical meaning, it has still raised the hope that communication between the two sides can effectively contribute to putting bilateral ties back on a healthy development track.
That the new foreign minister was promoted directly from the post of Chinese ambassador to the US is a telling sign of the tremendous significance Beijing attaches to Sino-US relations, and that should also be a takeaway for the US side.
That Qin took every opportunity during his time as ambassador to promote people-to-people exchanges and mutual understanding between the two countries indicates that maintaining communication between the two countries will be high on his to-do list in handling Sino-US relations.
However, those pinning hopes upon Qin using his open and friendly style to help thaw the icy state of the ties should not ignore his other side, as he has resolutely defended China's core interests and bottom line in dealing with the US when challenged in his interviews with US media outlets.
With the rebuilding of risk management and control mechanisms being an imperative and urgent task to handle the complicated relations between the two countries, Qin will undoubtedly show both sides of his style in his new role, as cordial by preference, and indurated by transgressions are defining features of Chinese diplomacy. The country is open to constructive and friendly exchanges and win-win cooperation, and it is dedicated to promoting the common interests of countries, but it will never allow its own core interests to be harmed or communication and cooperation to be conducted in an unfair and lopsided way.
Qin's familiarity with the US, his fluency in English and the connections he has established with various parts of US society, will be valuable assets for him to contribute to easing tensions in Sino-US ties. However, it should be borne in mind that the change of foreign minister on the Chinese side does not alter the fact that the crux of mending the Sino-US ties primarily lies with the US side stopping saying one thing and doing another.
Most Viewed in 24 Hours
China Views