Sino-French cooperation benefits all: China Daily editorial
Share - WeChat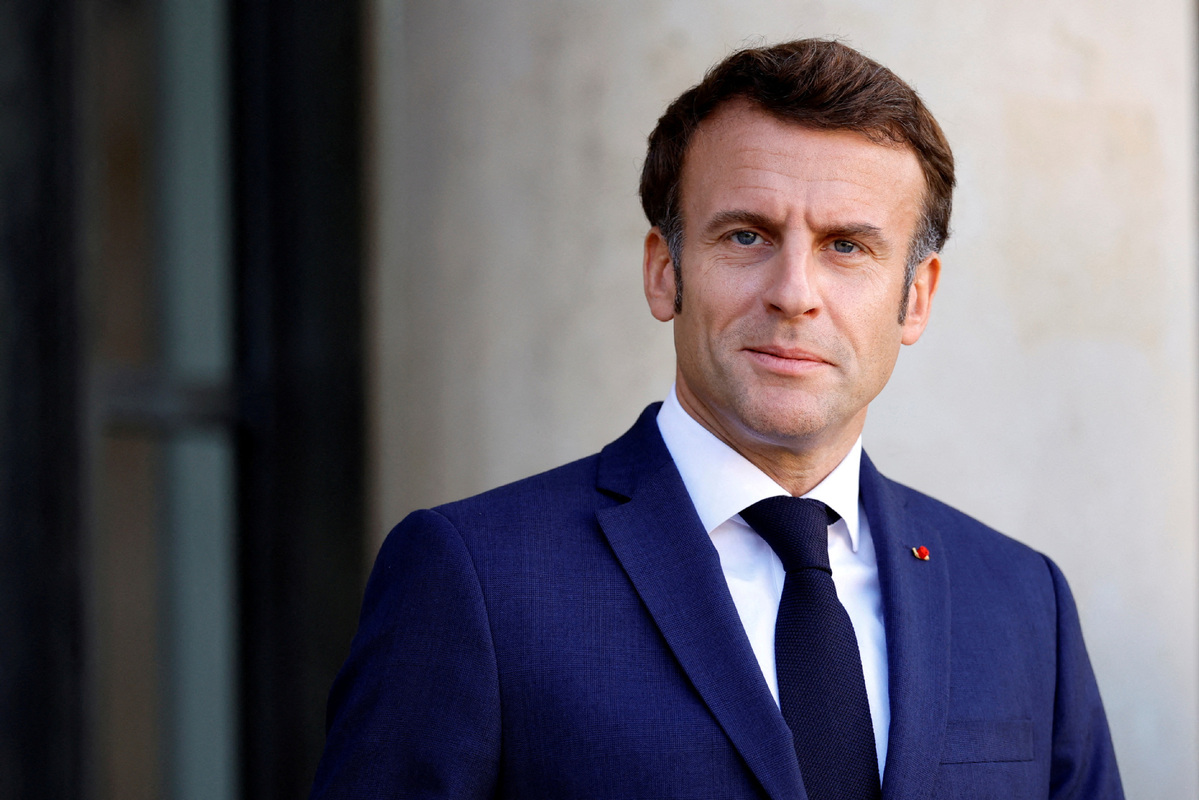 French President Emmanuel Macron's planned visit to China early this year will certainly add momentum to the steady and sustained development of Sino-French relations and help inject stability in the world amid a fast-changing international landscape full of turbulences.
Chinese ambassador to France Lu Shaye expressed a warm welcome to Macron's upcoming visit in an interview with the media published on Sunday.
Macron has visited China twice since taking office in 2017, and has maintained regular communications with President Xi Jinping. The two leaders have spoken more than 10 times with each other over the past three years. They recently met in Bali, Indonesia, on Nov 15 on the sidelines of the G20 Summit, their first face-to-face meeting since the start of the pandemic.
All this attests to the great importance that the top leaders of both countries attach to their mutually beneficial relations. Indeed, the top-level planning the two countries have devised for their bilateral ties, with a view toward the future, will enable them not only to make continued progress in traditional areas of cooperation such as aviation and civilian nuclear energy, but also tap into the new fields of green energy and scientific and technological innovation. That China has entered a new stage of development marked by high-quality growth, with high-standard opening-up, will offer French enterprises and businesses from other countries new opportunities given the country's huge market.
Moreover, China and France, both permanent members of the United Nations Security Council, have expressed a shared sense of responsibility to uphold international economic and trade rules, and keep global industrial and supply chains stable. Their close communication and coordination will also have a direct bearing on the international efforts to tackle many of the thorny issues the world faces today such as climate change, biodiversity conservation and the food and energy crises.
There is still much room for improvement in terms of further promoting a comprehensive strategic partnership between the two countries. For example, although Sino-French trade increased more than 27 percent to reach $85.1 billion in 2021, it was still only about one-third of the trade volume between China and Germany. There is no doubt that more potential will be released if France takes concrete steps to provide Chinese enterprises with a fairer and equitable business environment.
After all, France remains the No 1 destination for Chinese tourists in Europe, and a significant target for Chinese investment in the continent, ranking third after the Netherlands and Germany in 2021.
China-France relations have withstood the test of global changes and turbulence, maintained overall stability and showed a positive momentum of development. The upcoming visit of Macron to China will hopefully turn a new page for the further development of Sino-French ties.
Most Viewed in 24 Hours
China Views