Artworks of Chinese spirit to connect two nations far away
Share - WeChat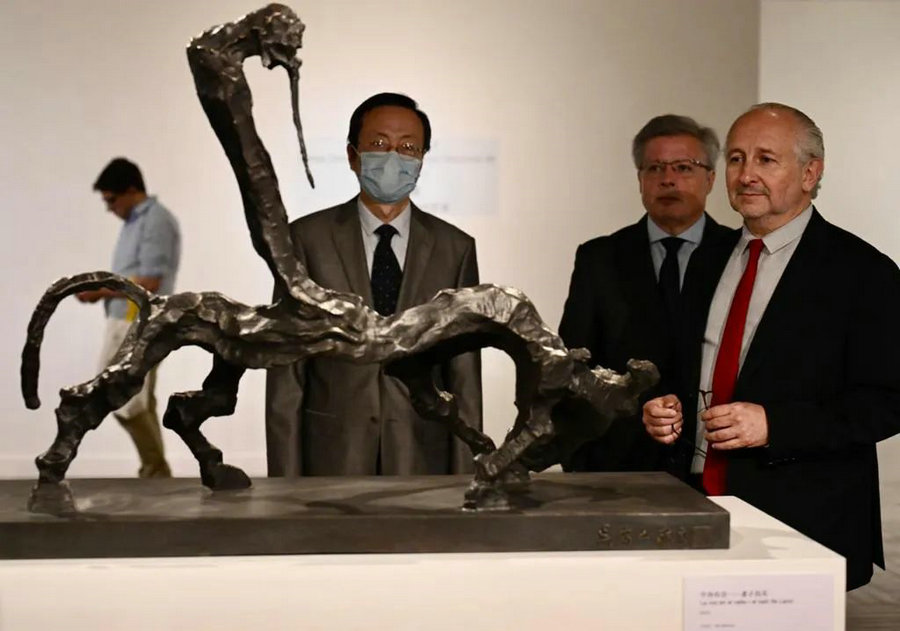 The art of presenting a spiritual atmosphere and a philosophical take with loose strokes, named xieyi, often brings out the soul of Chinese art.
This highly expressive approach has been employed in the creation of other forms of art as well, such as sculptures, oil paintings and prints, by which modern Chinese artists deliver a scholarly and elegant touch to pay tribute to ancestral artists and to uphold the spirit of Chinese culture.
Xieyi China, an exhibition on this unique style of Chinese art, is now on at the National Museum of Visual Arts and the Museum of Pre-Columbian and Indigenous Arts of Uruguay. It brings to the audience in Montevideo 35 artworks from the collection of National Art Museum of China in Beijing, in a gesture to enhance communications between two countries far away.
The exhibition running through March 15 also celebrates the 35th anniversary of China-Uruguay diplomatic relations in 2023.