Shared destiny bound to bring neighbors together
Share - WeChat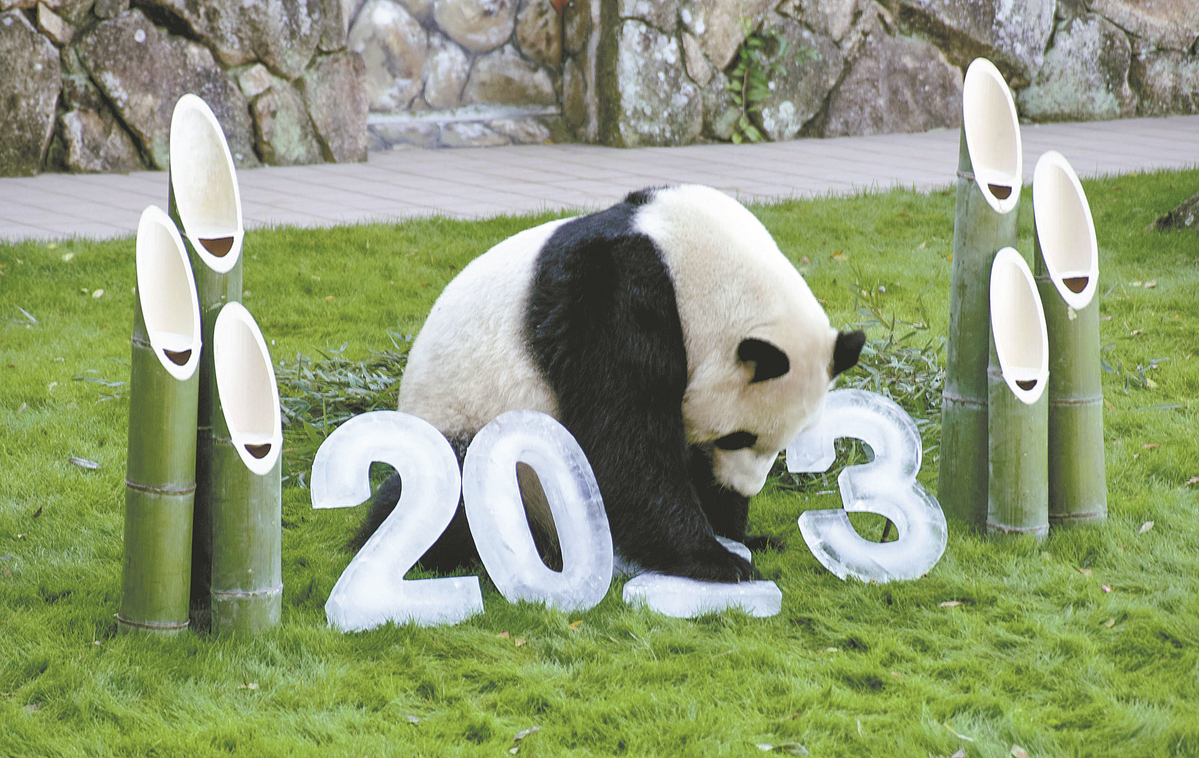 China's policy has been consistent, but Japan chooses a path of mistrust, decoupling and military expansion
The late Harvard University professor Ezra Vogel was well acquainted with those in top political and academic circles in both China and Japan, so he knew a thing or two about their interdependence.
In his final book, no doubt a product of his life's passion, China and Japan: Facing History, he argued that the two countries had a shared responsibility and interest in global economic development. The long-tenured academic, who also briefly served in the US government, issued a warning: "Without acknowledging and ultimately transcending the frictions of the past and present, tense relations between China and Japan jeopardize global stability."
In fact the world's second- and third-largest economies have been central to the formidable economic progress of postwar East Asia, and their closely intertwined collaboration, although sometimes marred by political disputes, has allowed the wider region to flourish.
Wang Qi, a researcher of East Asian Studies at the Chinese Academy of Social Sciences in Beijing, says: "'Hot economics, cold politics' has been a phrase frequently used to describe the Sino-Japanese ties, and the fact that their hot trade and economic relationship is being tested by politics is often a topic of discussions. But little explanation has been given as to why this is so, why there have been robust economic exchanges even while Beijing and Tokyo suffered from political mistrust, territorial disputes and Japan's misinterpretation of history.
"To make a long story short, economic resilience between China and Japan lies in the very basic fact that their engagement is complementary and mutually beneficial. More specifically, Japan helped China in its early stages of reform and opening-up, and in return China's gradual economic openness to the outside world provided countries including Japan with important opportunities to expand exports and share the dividends of China's development."
Present-day economic ties between China and Japan date back to the late 1970s, when Japan used its expertise gained from rapid economic growth and government loans to help China develop its infrastructure and pursue industrial projects.
One example of this collaboration is Panasonic Corp of Japan, which, like many other Japanese investments in China, promoted flows of talent, skills and technology while laying the foundation for Japan's huge presence in China's industrial and consumer markets.
When then-Chinese leader Deng Xiaoping visited a factory belonging to Panasonic in Osaka in 1978, he asked Konosuke Matsushita, the company's founder: "You are called the 'god of management'. Will you help us modernize our economy?"
Matsushita thought for a while and said yes, which proved his farsighted vision — even though he did not live to see the fruits of that bargain.
In 1987 Panasonic established Japan's first Chinese joint venture in Beijing, first training 250 assembly line workers in Japan for six months before beginning production. Today, with about 52,000 employees and about 80 subsidiaries in China, Panasonic's Chinese market accounts for $16 billion, or one-third of the company's business, including sales within China and exports to other countries.
Tetsuro Homma, who has seen the story play out since the beginning and is now chief executive of Panasonic's China and Northeast Asia Company, said the launch of this company in 2019 demonstrated that Panasonic is looking at being present in China for the coming 10 to 20 years.
"The Japanese manufacturing industry could not survive globally without being present in a market as big as China's," Homma said.
"Being able to compete in China is a ticket to competing in the global market."