Nation to downgrade virus management
Share - WeChat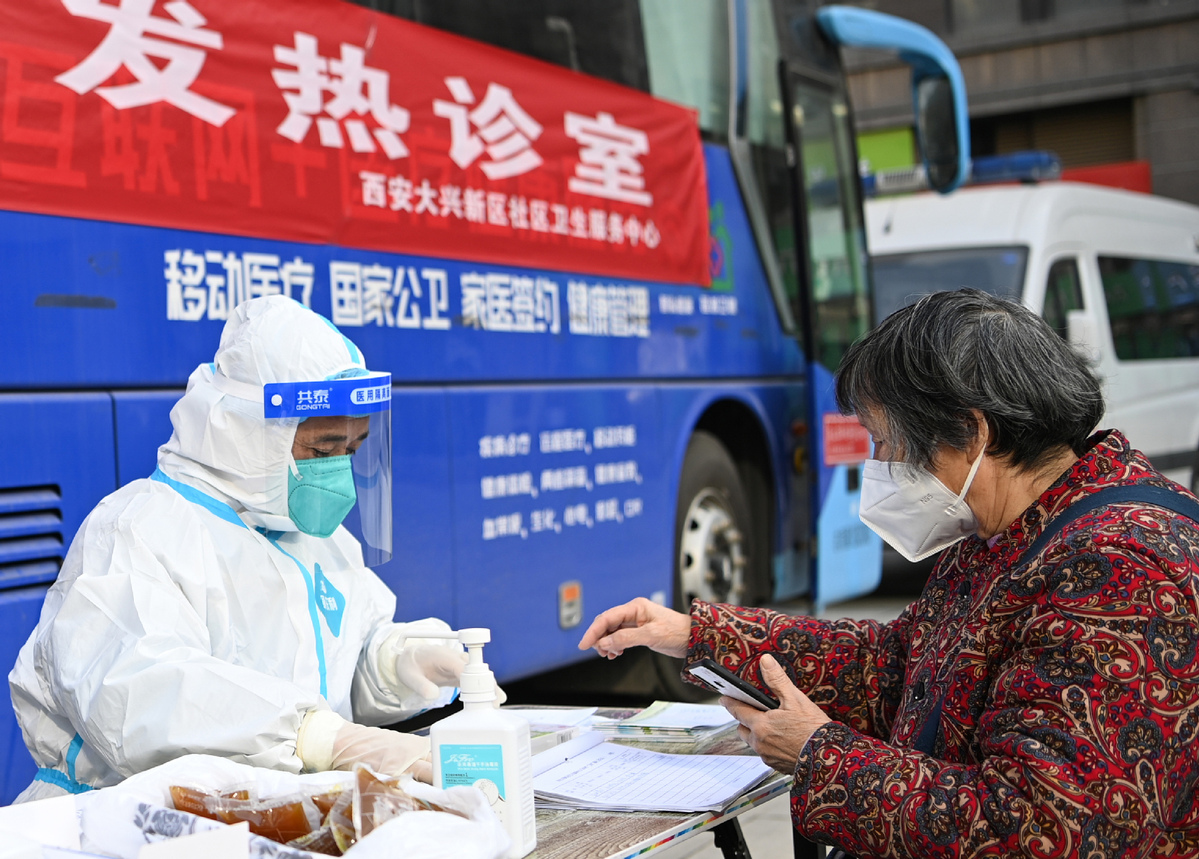 China will downgrade its management of COVID-19 from Class A to Class B on Jan 8, a move made possible by the reduced virulence of Omicron, expanded vaccinations and increased treatment and emergency response tools, officials and experts said on Tuesday.
The downgrade, a major change to China's antivirus strategy, means inbound travelers will no longer have to undergo quarantine or take a nucleic acid test upon arrival in the country, the State Council said in a document released on Monday.
Isolation of infected people, tracking of close contacts and classification of at-risk areas will be scrapped. Testing services will be available for those wanting to take a test, and reporting of epidemic information, which is currently published daily, will be published monthly, the notice said.
Li Bin, vice-minister of the commission, said at a news briefing that China's COVID-19 control work has entered a new phase and has a new mission.
"We have been closely monitoring the virus and epidemic situation, accelerating the rollout of vaccines and supply of drugs, strengthening healthcare systems and improving emergency response capabilities," he said. "These efforts have created the conditions for us to modify the legal classification of the disease."
Li said that the dominant strain of Omicron has low rates of severe cases and deaths. Data shows the strain's pathogenicity has weakened and it mainly causes only fever and upper respiratory symptoms.
The characteristics of the strain have also prompted the commission to rename the disease from "novel coronavirus pneumonia" to "novel coronavirus infection".
The mainland has administered over 3.4 billion COVID-19 vaccines and fully vaccinated over 90 percent of its population. "People's health awareness and literacy, and their knowledge on personal protection measures have also increased," Li said.
Progress has also been made in developing triage treatment protocols, strengthening primary health institutions, building more fever clinics and increasing intensive care beds as well as stockpiling medical equipment, Li said.
Antiviral drugs and effective traditional Chinese medicine drugs are available or in the pipeline, he added.
"We are well-prepared for the battle against the disease, and have by no means been forced to open up," he said, referring to the lifting of COVID-19 restrictions.
Li said the downgrade represents a proactive and realistic move to adjust to the latest virus circumstances. The downgrade will help concentrate resources to protect vulnerable groups and help people's lives return to normal while ensuring their other medical needs are met. It will also minimize the epidemic's impact on society and the economy.
COVID-19 was designated a category A disease — the top tier — in January 2020, when the original strain of the virus had more severe health impacts.
Chang Jile, deputy director of the National Administration of Disease Prevention and Control, said that lowering the disease to category B — the second tier — does not signal the abandoning of all virus control measures.
"Following the adjustment, our goal will be safeguarding (people's) health and preventing severe infections, and will focus on protecting vulnerable groups, and reducing serious cases and deaths," he said.
To smooth the transition and address potential risks, Chang said that China will further increase vaccination of the elderly, survey the health of those aged 65 and above and implement triage treatment protocols.
Antivirus measures at elderly care and social welfare homes, healthcare and preschool education institutions will also be strengthened.
Liang Wannian, head of the commission's virus response expert panel, said the downgrade was a step toward exiting the pandemic.
"However, the virus is still spreading globally and will continue to mutate," he said. "Domestic infections are rising rapidly and infections will peak at different time across regions, increasing pressure on local treatment capacity.
"As a result, we should not let the virus run rampant, and must enforce more precise and scientific measures to prevent strain on hospital and ramp up capability of rural areas," he said.
wangxiaoyu@chinadaily.com.cn