China feels truly like home with Chinese green card
Share - WeChat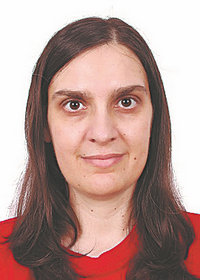 The new card in my hands glinted with promise, even under the muted fluorescent lighting of the entry-exit administration in Hangzhou. Printed with my name and, on the back, the words "People's Republic of China Foreign Permanent Resident ID Card", it was more than just extra identification. This little piece of plastic was the manifestation of a big dream.
China has always been close to my heart, especially since my husband Jun joined hands with me in the marriage registration office years ago in Shanghai. But it was only later, after the two of us had spent years in the United States, that we made a new vow: to live the rest of our lives in China.
As thoughts of our happily ever after played in my mind with the perfection of the wedding classic Pachelbel's Canon, the complicated reality of visas rained on this parade of future possibilities.
Marrying a Chinese citizen does not automatically allow you to both work and live in China. While you can apply for a marriage-based reunion visa, it bars employment, disappointing anyone with career or business aspirations.
Meanwhile, the drastic overhaul of China's work visa system in the past decade has left many foreigners exhausted by the cumbersome paperwork required for new jobs, as well as the annual bureaucratic shuffle for visa renewals.
But the People's Republic of China Foreign Permanent Resident ID Card, more commonly known as the Chinese green card, liberates you from these visa issues. Cardholders can live, work or even start a business in China without a visa, and only need to renew every 10 years. It's the card equivalent of China extending a warm welcome mat to you, if you're eligible.
Thankfully, as the spouse of a Chinese citizen, I could apply after being married and residing in China for five consecutive years, without having left the country for more than 90 days per year.
Once Jun and I moved back to China, our countdown to a Chinese green card application began. In the interim, every visit to a local entry-exit administration to process another visa or visa renewal prompted thoughts of the day when the card would spell a permanent end to these annual inconveniences.
Eventually, my turn arrived. After months of preparation and multiple trips to the entry-exit administration, we submitted on Valentine's Day this year, a nod to the love behind my application.
Seven months and three weeks later, the golden days of fall brought precious news — a call announcing my green card was ready for pickup. I felt a rush of joy as I sprinted into the hallway at work to share the news with my husband in a WeChat voice call.
My journey as a Chinese green card holder has just begun, and I still have more to learn to fully tap into the benefits. But for the moment, the thrill of the card has yet to fade. China always felt like home to me; now, with this new identity, it's truly official.
Most Popular