Mountain touted as best scenery under heaven
Share - WeChat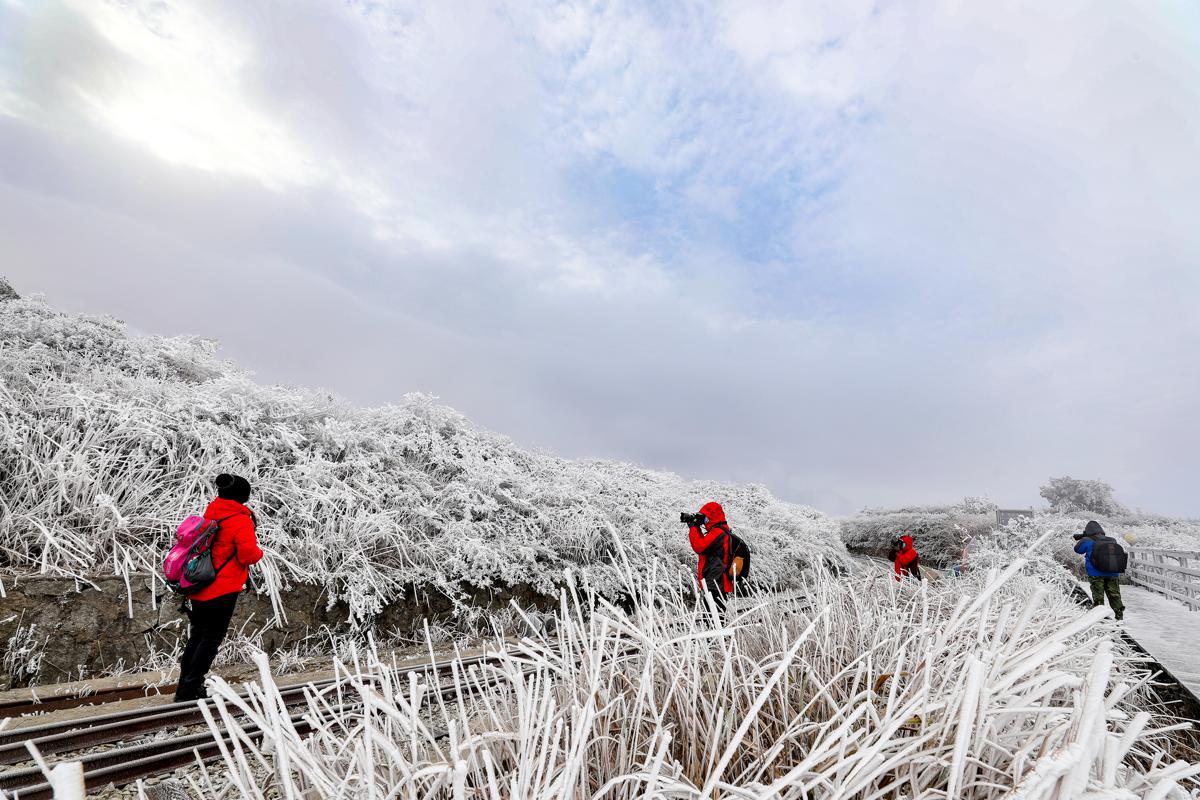 Jinnao Mountain in Jianning county, Fujian province, recently became a tourist attraction when a magnificent rime landscape appeared on the mountain.
Affected by the current cold front, the mountains and plains are covered with white snow, and crystal clear rime ice hangs on every tree branches, making tourists feel they are in a fairyland on Earth.
Located inside Minjiangyuan National Nature Reserve, Jinnao Mountain is an important part of the protection area of the subtropical forest ecosystem of Wuyi Mountain. Jinnao Mountain, with its forest coverage of more than 95 percent and known as a valuable gene bank, is also a good habitat for rare wildlife and plants.
Jinnao Mountain is the main source of the 562-kilometer Minjiang River, Fujian's mother river. The mountain has been praised as having the best scenery at the Wuyi mountain scenic spot which is considered by many to be the best under heaven.