Space sector set to rocket into future
Share - WeChat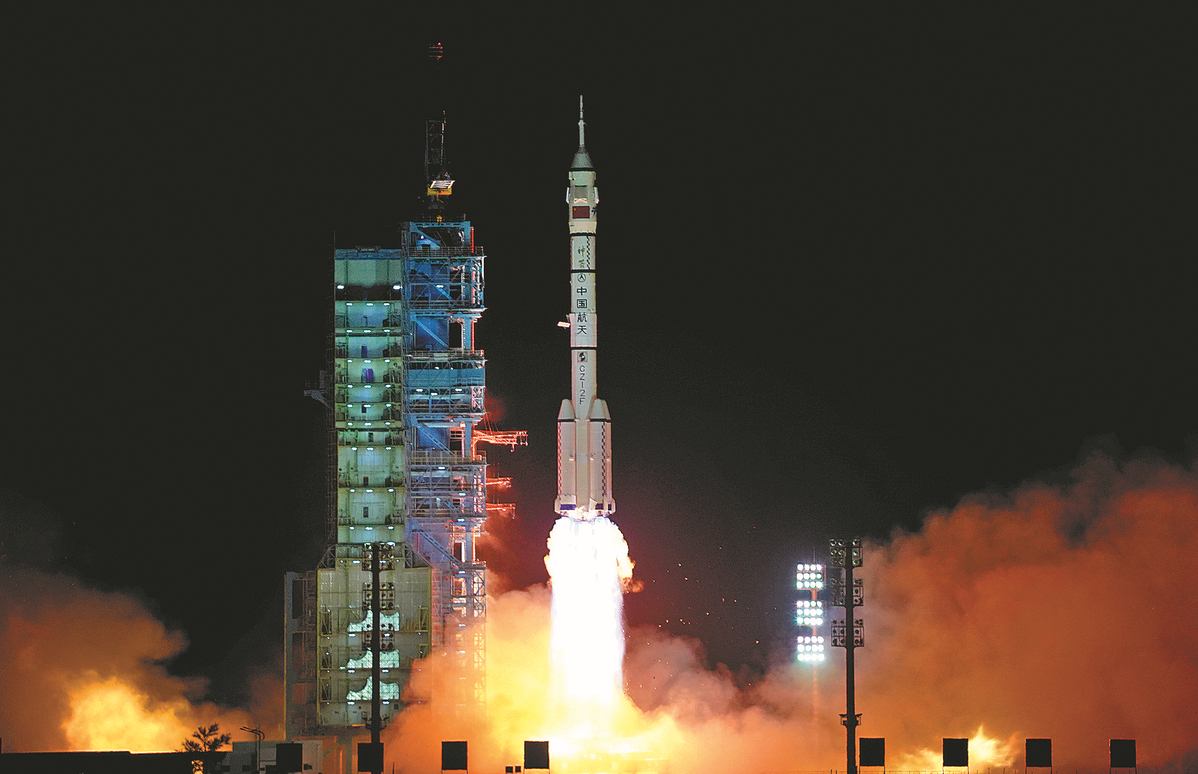 State players and private firms prepare to lift nation to stellar success. Zhao Lei reports.
Chen Li, who owns a restaurant in Longlou, a coastal township in China's southernmost province of Hainan, said he is grateful to the country's space industry because it has boosted business at his eatery in recent years.
"So many people came to Longlou before the launch of the Wentian space lab. There was 'a mountain of people, a sea of people'. A lot of tourists came to my restaurant to get a taste of Wenchang chicken," the 62-year-old said, referring to a renowned local delicacy.
He said he opened his first restaurant in 1992, but it wasn't until 2016 that business began to flourish thanks to the space launch missions that started being carried out that year at the Wenchang Space Launch Center in Longlou, China's youngest space base and the only one on the coast.
"Since the first launch at the center (in June 2016), the number of tourists has risen every year and my business has continued to bloom. Many tourists have told me they come here to watch the splendid scenes of a rocket being launched, and also to spend some days visiting the local scenery," he said.
He added that before the Wentian mission, he had never seen so many travelers in Longlou.
"I think at least 100,000 people flooded in before the launch. Rooms at all of the inns, hostels and hotels that I know of had been booked up many days before the scheduled date of the flight. I hired part-time waiters and prepared more food for the hordes of tourists," he said.
According to the township government, more than 500,000 tourists were in Longlou on July 24 to see the launch of Wentian, and Chen said he owes a debt of gratitude to the nation's space endeavors.
"Because of the space program, my business is now 10 times busier than it was in the years before the launch missions came here. Without them, our lives could never have been as good as they are now," he said, adding that he sets off fireworks in front of his restaurant each time a carrier rocket is launched from the Wenchang center.
In addition, many local people who worked elsewhere have returned to Longlou to start their own businesses, hoping to reap the rewards of the opportunities brought about by the space sector, he said.
According to local authorities, there are now nearly 1,000 stores and hospitality-related businesses in Longlou — four times the number before 2016. By the end of last year, the average annual income in the town had reached 19,171 yuan ($2,720) per capita, which is 40 percent higher than in 2016.