Toward a golden age of China-Arab relations
Share - WeChat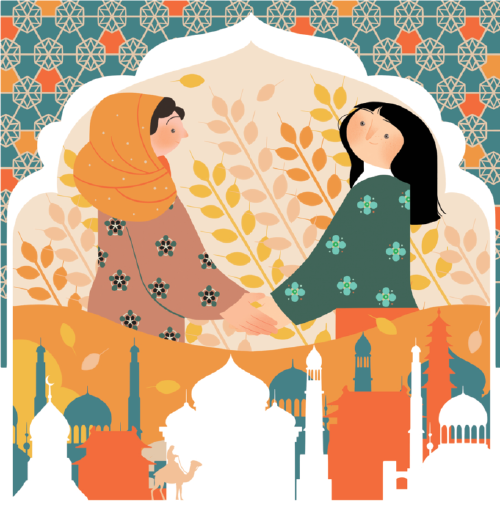 The recent three-day visit of President Xi Jinping to Saudi Arabia has revealed many astonishing factors while building greater cooperation in many fields. While President Xi attended summits and met with leaders of the Gulf countries, the Chinese side signed multiple memorandums of understanding to further deepen trade and investment with the region's countries. The China-Gulf summit was also held during Xi's three-day visit to the region.
In total, 34 investment agreements in sectors such as energy (green hydrogen and solar), information technology, cloud technology, transportation, logistics, pharmaceuticals, and housing and construction were signed, signaling the emergence of a new era of collaboration between China and Arab states. In fact, joint collaboration between China and the Arab states in fields such as the economy and oil/gas trade has been a milestone development.
Multilateral engagement will benefit the whole region, not least because China is known for its robust policies and smooth implementation of projects. In this aspect, the Gulf countries' decision to further open their borders to China could be a game-changer.
That Xi was bestowed an honorary doctorate by King Saud University shows the Arab world trusts the Chinese leadership, and believes its engagement with China will facilitate shared prosperity for all parties involved.
The new initiatives are reflective of two major development initiatives. One is Saudi Vision 2030, which is a strategic framework aimed at reducing Saudi Arabia's reliance on oil, diversifying its economy, and expanding public service areas such as healthcare, education, infrastructure, recreation and tourism.
One of the Saudi Vision 2030's main objectives is to promote a softer and more secular image of the country while bolstering economic and investment activity. In this aspect, greater connectivity with China can help Saudi Arabia achieve its goals by 2030, including building Neom city (a smart city in Tabuk province in the northwestern part of the country), the Red Sea project and the Middle East Green Initiative.
The second initiative is to deepen Saudi Arabia's involvement in the China-proposed Belt and Road Initiative. Countries involved in the China-proposed initiative have faith in the Chinese leadership and believe the multilateral project to improve connectivity among economies will hasten their socioeconomic development and bring shared prosperity, and Saudi Vision 2030 complements the Belt and Road Initiative in this regard.
The strategic objective of the Belt and Road Initiative is to enhance logistical and infrastructure connectivity while promoting trade and investment. On the other hand, Saudi Vision 2030's goal is to create a diverse economy not only dependent on oil trade. Thus, expanding collaboration between Saudi Arabian and Chinese businesses can help diversify investment and trade linkages, encompassing not just major infrastructure construction but also fields such as digital innovation and new energy development.
Chinese businesses have progressively increased their presence in the Saudi Arabian petrochemicals industry. But their increasing engagement in Saudi Arabia also has to keep pace with the provisions of new MOU signed between the Saudi Arabian Oil Company (Saudi Aramco) and China Petroleum& Chemical Corporation (Sinopec).
As per the agreement, the two companies will jointly assess refining and petrochemicals integration opportunities, including services and technologies. Other fields of engagement under the Belt and Road framework include (but are not limited to) facilitating the transition to clean energy, investing in renewable energy and integrating hydrogen supply chains.
All new development initiatives under Xi's leadership will strengthen Sino-Saudi Arabian ties, because his dynamic policy of openness is known to promote inclusive socioeconomic progress. The fact that President Xi's aircraft was escorted by four Royal Saudi Air Force fighter jets after it entered Saudi Arabian airspace and by six Saudi Hawk jets after it entered Riyadh's airspace reflects the importance Saudi Arabia attaches to its relationship with China.
Sino-Saudi Arabian cooperation is expected to reach new heights through the implementation of the agreements, and help the Gulf region to overcome existing and emerging challenges on the road to building a regional community with a shared future.
And since Pakistan has brotherly relations with both the Arab world and China, it hopes the two sides realize their goals and build a better future for humankind.
The author is the executive director of the Pakistan Research Center for a Community with Shared Future, Islamabad. The views don't necessarily reflect those of China Daily.

If you have a specific expertise, or would like to share your thought about our stories, then send us your writings at opinion@chinadaily.com.cn, and comment@chinadaily.com.cn.
Most Viewed in 24 Hours
China Views