US scientists: Gains made on energy source
Share - WeChat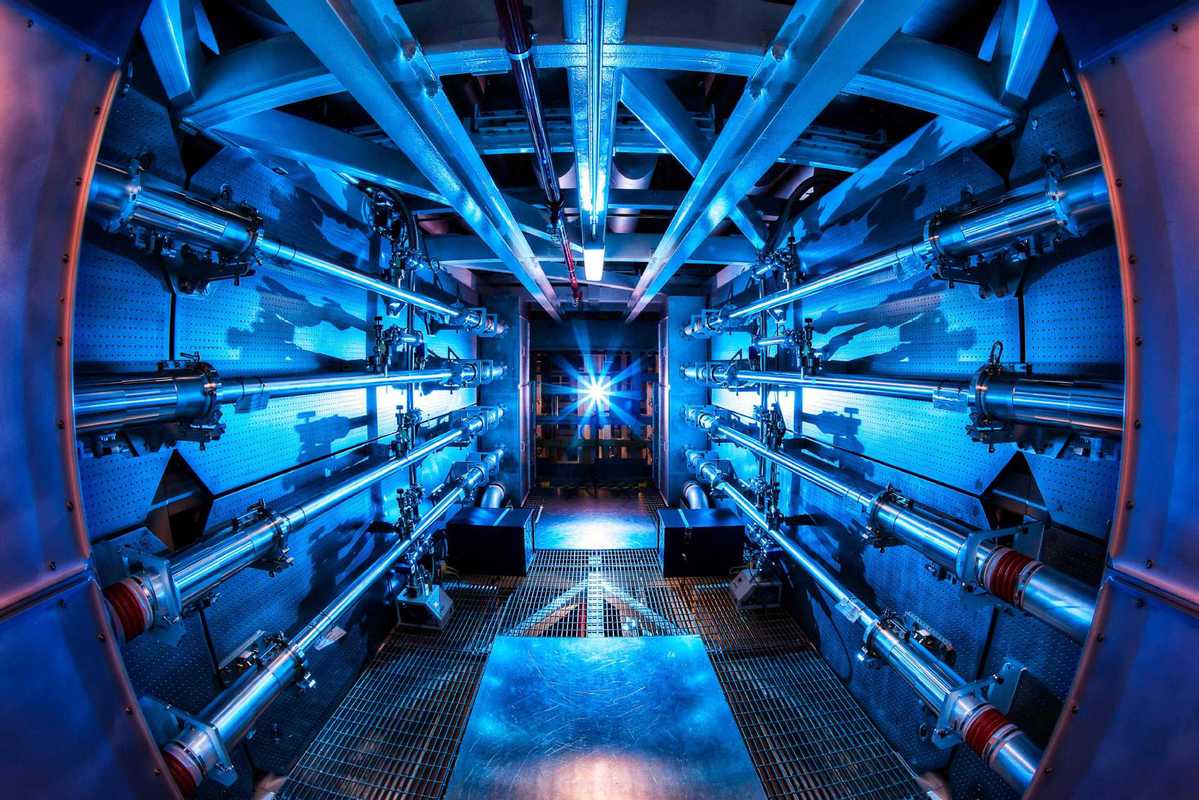 US scientists announced Tuesday that they have created the first nuclear fusion reaction that generated more energy than it took to produce, a major advancement for a new source of abundant, clean energy.
"We have taken the first tentative steps toward a clean energy source," said Jill Hruby, the US Energy Department's national nuclear security administrator.
Researchers at the multibillion-dollar National Ignition Facility (NIF) of the federal Lawrence Livermore National Laboratory (LLNL) in California have been studying nuclear fusion since 2009, using 192 lasers to create conditions that cause hydrogen atoms to fuse and release vast amounts of energy.
Known as a net energy gain — a key step toward transforming fusion into a practical source of energy — the goal has been elusive because fusion happens at such high temperatures and pressures that it is incredibly difficult to control.
But on Dec 5, scientists at the NIF achieved controlled "fusion ignition", in which a fuel is ignited and can keep burning on its own. The reaction's output is more energy than what is input.
What the scientists from LLNL did last week was use lasers to create the fusion reaction that mimicked those that power the sun and the stars. They focused enormous energy from the laser on a miniature capsule half the size of a BB and started a reaction that produced about 1.5 times more energy than was contained in the light used to produce it.
"Ignition is a first step, a truly monumental one that sets the stage for a transformational decade and high energy density science and fusion research," LLNL Director Kim Budil said.
The breakthrough will pave the way for advancements in national defense and the future of clean power, said US Energy Secretary Jennifer Granholm.
"Ignition allows us to replicate for the first time certain conditions that are found only in the stars and the sun," Granholm told a news conference in Washington. "This milestone moves us one significant step closer to the possibility of zero-carbon abundant fusion energy powering our society."
Though ignition is a key milestone in harnessing nuclear fusion, turning it into a commercial power supply would require clearing additional scientific, technical and financial hurdles.
The scientists cautioned that while fusion energy holds potential to provide around-the-clock electricity without pollution or radioactive risks of traditional coal, gas and nuclear power plants, it would be a decade or even decades before any of it is brought to the nation's power grid, if it ever is.
"It's almost like it's a starting gun going off," said Professor Dennis Whyte, director of the Plasma Science and Fusion Center at the Massachusetts Institute of Technology and a leader in fusion research. "We should be pushing toward making fusion energy systems available to tackle climate change and energy security."
But Ian Hutchinson, a professor of nuclear science and engineering at MIT, said, "Useful energy production from miniature fusion explosions still faces enormous engineering challenges, and we don't know if those challenges can be overcome."
Agencies contributed to this story.