Putting the shine back on beauties from the past
Share - WeChat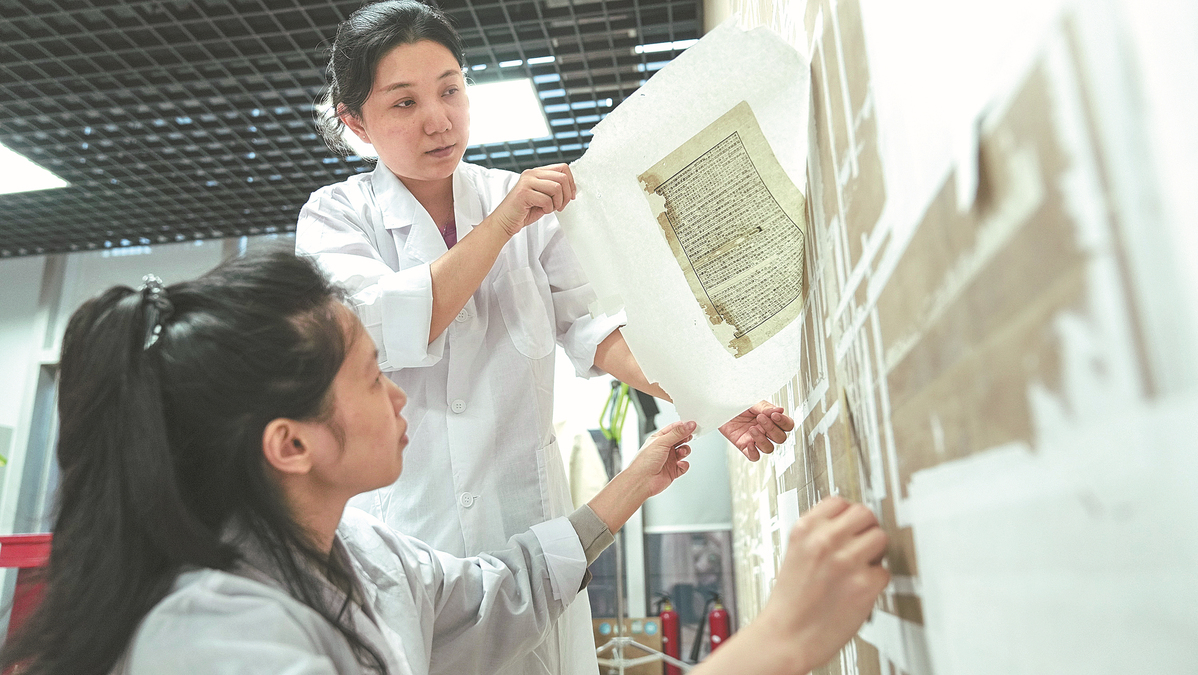 Restoration is a complicated, lengthy process, but rewards well worth the effort
The Hainan Provincial Museum recently completed the restoration of 31 valuable cultural artifacts in its collection. A variety of treasures have been restored to their original appearance, including pieces of bronzeware, chinaware, wood carvings, leatherwear and ancient books.
The museum's restoration rooms resemble a hospital for artifacts. Broken objects lie on tables and wait for treatment by the restorers.
Ancient books are taking up a large part of this year's project, posing a major challenge to restorers. Restoring them properly is a 10-part process that includes removing dust, disassembling the books, cleaning them with water and punching and rebinding the pages. It is an arduous operation.
"Restoration is the way to lengthen an artifact's life," said Fu Yan, one of the museum's restorers.
"The process is long and complicated and requires restorers to be very patient."