Japanese honored for essays about life in China
Share - WeChat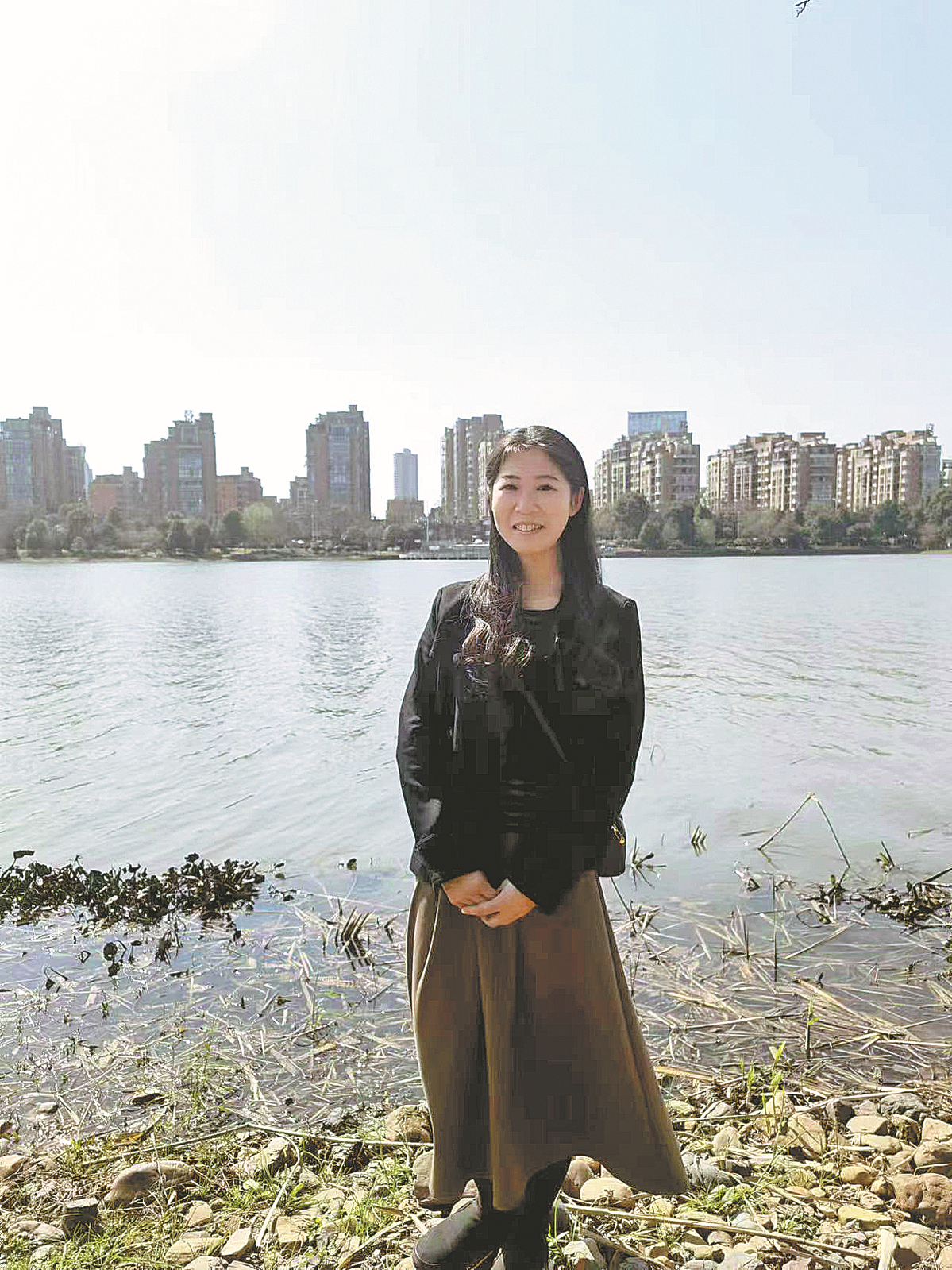 When night falls, the sight of middle-aged and elderly men and women dancing in parks, squares and residential communities in Chinese cities has become common. The activity is known as guangchangwu (square dancing).
When Akiko Yokoyama, a 36-year-old Japanese woman, saw one such dance in Changsha, Hunan province, she wondered why few young people were involved. To find out, she decided to join and become a guangchangwu dancer.
While studying literature at Kokushikan University in Tokyo, Yokoyama had become interested in Chinese and Chinese culture. "My Chinese teacher taught us about the history and culture of China and got me interested in the country and the language," she said.
After graduating, Yokoyama applied for jobs in China and eventually became a teacher at Changsha's Hunan College of Foreign Studies in 2014.
"There were a lot of unfamiliar things here when I first arrived, but the openness and kindness of people in Changsha surprised me. They cared a lot about me," she said. "Hopefully, I can live in Changsha forever."
This year marks the 50th anniversary of the normalization of diplomatic relations between China and Japan.
To mark the milestone, Duan Press, a Japanese media outlet, organized an essay competition themed "My Unforgettable Experiences in China", sponsored by the Chinese embassy in Japan.
Yokoyama submitted her essay about her experiences participating in square dance and was one of four entrants to be awarded first prize.
"One day after a dance, I got to know an elderly woman. She introduced me to other dancers, and I got to make many senior friends. I had never thought to introduce myself to so many people in public before. They often asked me if I encountered any problems, or whether I had eaten properly. It gave me a warm feeling to be cared for by so many people," she wrote.
"At a time when neighborly communication is declining, square dancing provides a new opportunity for people to get to know each other. I had few chances to interact while shopping or during daily life. Through participating in guangchangwu, I have had more opportunities, despite the language barrier. It is also fun and meaningful."
Yokoyama also wrote that though the Chinese and the Japanese don't agree on everything, mutual respect is key.
"I have been observing the differences between China and Japan from different perspectives. It is normal that there are differences, and it is important to enjoy them. That is why we need to learn about each other. I hope relations between the two nations will continue to improve," she wrote, adding that as sister cities, Changsha and Kagoshima have organized activities to mark the anniversary this year.
She said these differences have motivated her to learn more about Chinese culture, which is another reason why she wants to stay in the country.
The top prize was won by Miyuki Nakanose, a Japanese high school student who studied in Shanghai. In her essay, Nakano wrote of her feelings during the COVID-19 outbreak in Shanghai.
"The care I received from my Chinese neighbors and community workers gave me a warm feeling," she said during the award ceremony in Tokyo on Nov 17. "The epidemic made me realize that people need to support each other."