Cooperation blueprint mapped out
Share - WeChat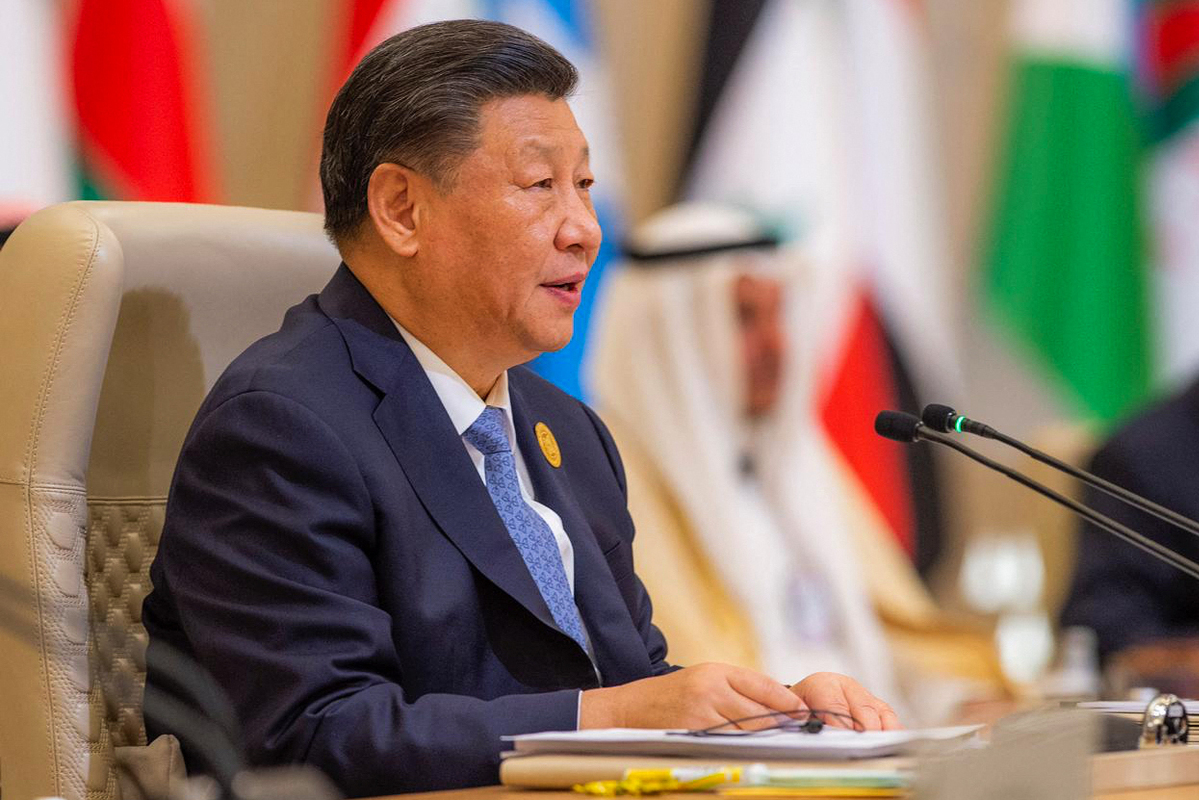 Xi says China, Arab states should forge closer community with shared future
President Xi Jinping and leaders of Arab countries jointly laid out a blueprint for comprehensive cooperation and agreed to build a China-Arab community with a shared future in the new era at the first China-Arab States Summit in Riyadh, Saudi Arabia, on Friday.
The summit, which brought together leaders from the Middle East and North Africa, adopted a plan of action for comprehensive cooperation between China and the Arab states.
In a keynote speech made at the summit, Xi said China stands ready to work with the Arab states to jointly move forward with eight joint actions covering growth, food security, health, green innovation, energy security, dialogue between civilizations, youth and security.
"China and the Arab states, as strategic partners, should carry forward and amplify the bilateral friendly spirit, enhance unity and cooperation and forge an even closer community with a shared future," he told Arab leaders at the King Abdulaziz International Conference Center.
The two sides should adhere to independence and autonomy and safeguard common interests, he said.
Xi highlighted the need to consolidate cooperation in the economy, trade, energy and infrastructure construction while fostering new growth engines such as low-carbon growth, health, investment and finance.
Beijing supports the Arab world using its own wisdom to promote the political settlement of hotspot and difficult issues and to pursue common, comprehensive, cooperative and sustainable security in the Middle East, he said. Xi also extended China's support for the legitimate national rights of the Palestinian people, saying that their pursuit of an independent state cannot be denied.
The Chinese president also attended on Friday the China-Gulf Cooperation Council Summit with leaders of the six Gulf states — Saudi Arabia, the United Arab Emirates, Qatar, Kuwait, Oman and Bahrain — and GCC Secretary-General Nayef bin Falah Al-Hajraf, during which the leaders decided to establish and enhance a strategic partnership between China and the bloc.
China, with its vast market and sound industrial system, is a natural cooperative partner of the GCC, which is endowed with rich energy resources and is undergoing economic diversification, he said.
The two sides should be partners that work toward greater unity, seek joint development, build up a security shield and promote greater people-to-people exchanges, the president said.
Beijing will continue to expand its crude oil and liquefied gas imports from members of the GCC and stands ready to boost the development of oil and gas and cooperation in clean and low-carbon energy technology, he said.
The two sides will conduct the settlement of oil and gas trade with the renminbi, he said. Trade between China and members of the GCC grew 44.1 percent year-on-year in 2021, reaching $232.87 billion, according to the Chinese Foreign Ministry.
He expressed Beijing's readiness to conduct cooperation on financial regulation, establish a joint council on investment and support sovereign funds from both sides in conducting cooperation on various fronts.
The president urged heightened collaboration on 5G and 6G technologies, saying that the two sides should implement 10 digital economic projects centering on cooperation on cross-border e-commerce and the development of telecommunication networks.