Hukou Waterfall provides a frozen delight
Share - WeChat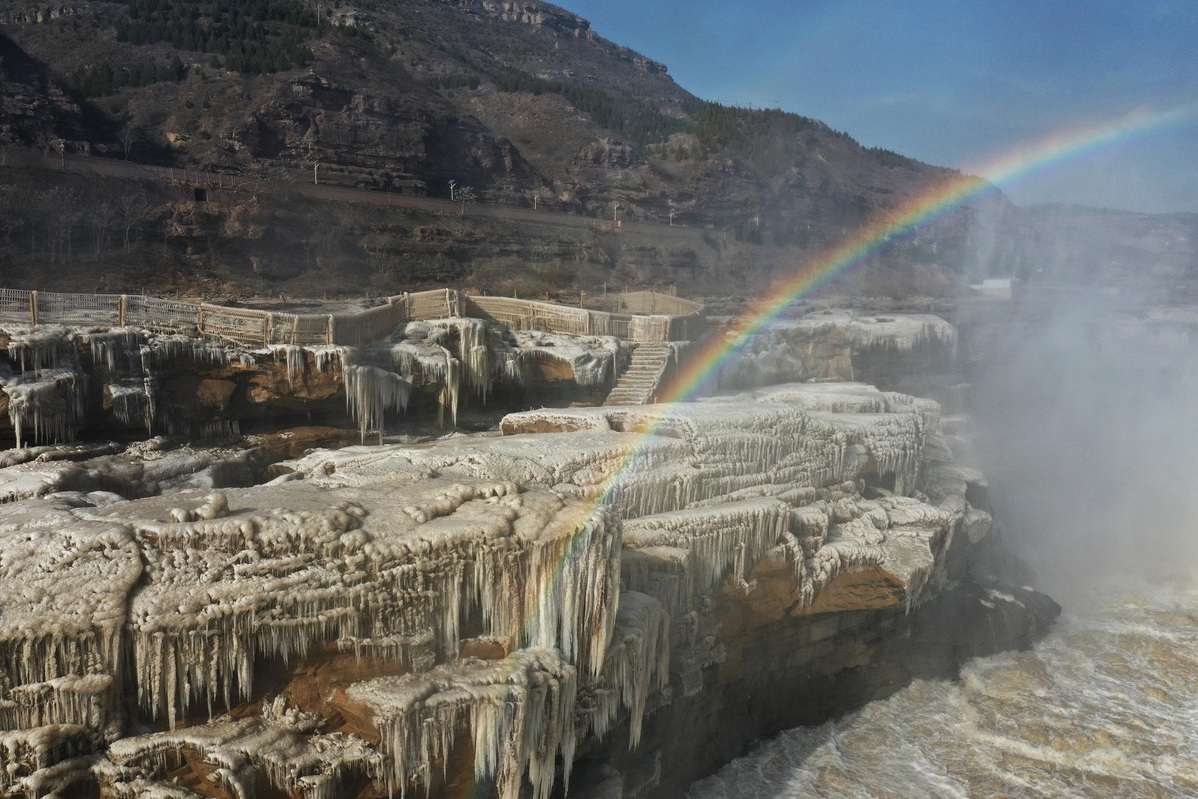 With temperatures falling steadily in Shanxi province, Hukou Waterfall on the Yellow River in Jixian county has formed a unique scene of icicles.
In the bitter cold of winter, the water continues to strike the rocks, creating piles of foam, a shroud of mist and a rainbow from the sun, all of which combine to attract visitors and photographers.
Located on the border of Shanxi and Shaanxi provinces, Hukou Waterfall is the second-largest in China and the largest on the Yellow River.