Sunak vows 'tough new laws' on strikes
Share - WeChat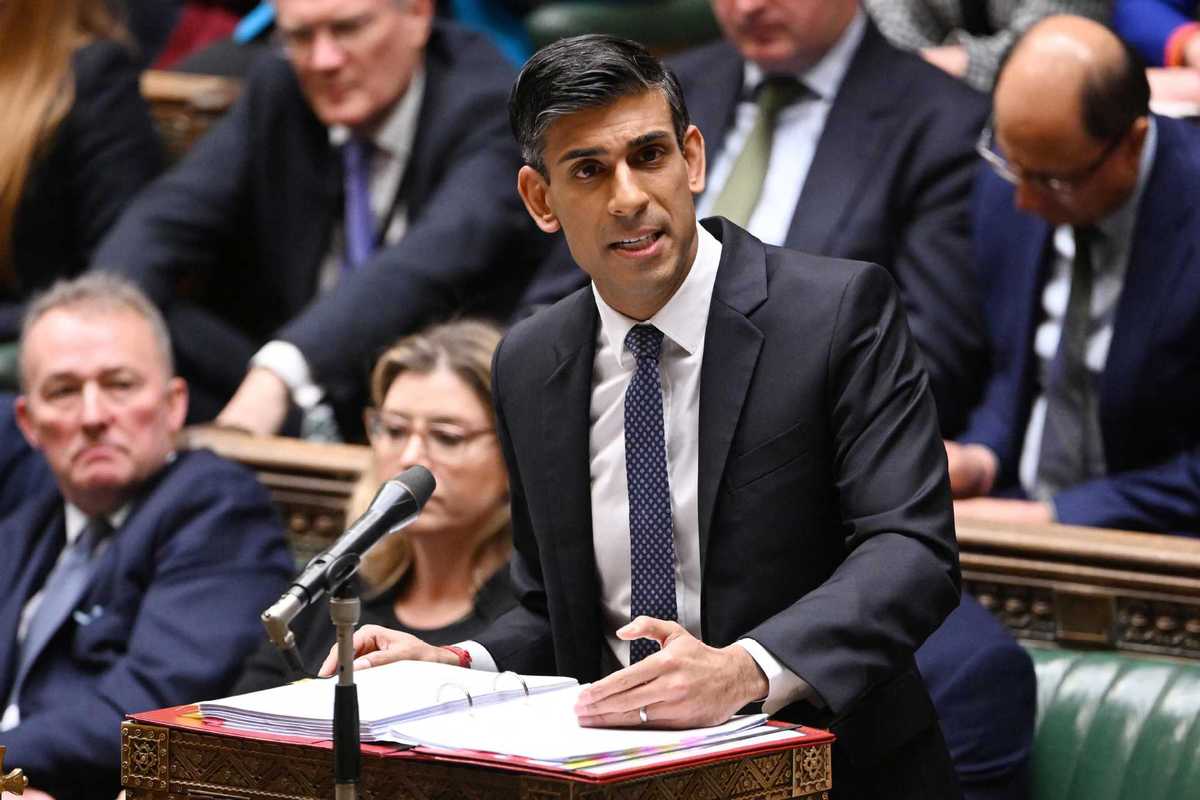 PM pledges to take measures ahead of winter of widespread industrial action
Britain's Prime Minister Rishi Sunak faces a battle with unions after pledging new laws to protect the public from workers' strike disruption that government aides say could include a ban on walkouts by emergency service staff .
Speaking in the weekly Prime Minister's Questions session in Parliament on Wednesday, Sunak told lawmakers that unless the unions give up ground in pay talks he would bring in new legislation.
Sunak made the comments after major workers' unions GMB, Unison and Unite announced coordinated strikes by National Health Service staff including ambulance workers on Dec 21 and 28.
"The government has been reasonable," he said. "It has accepted the recommendations of a pay review body, giving pay rises in many cases higher than the private sector.
"But if the union leaders continue to be unreasonable, then it is my duty to take action to protect the lives and livelihoods of the British public. That is why, since I became prime minister, I have been working for new tough laws to protect people from this disruption."
The Unite union responded by warning it would not be intimidated by "anti-trade union attacks". In a statement, Sharon Graham, general secretary of the union said: "If they put more hurdles in our way, then we will jump over them. We are ready industrially and financially."
Unions are seeking pay rises to keep up with the cost of living, with the inflation rate in the United Kingdom currently measured at 11.1 percent, the highest level for 40 years.
A spokesperson for the prime minister's office later confirmed to reporters that measures to counter disruption were being planned "at speed", but noted that they would not arrive in time to prevent strikes over the Christmas period.
Legislation to ensure minimum service levels on transport networks during strikes has already been introduced to Parliament, but is yet to be debated by lawmakers.
The spokesperson did not rule out that new laws could extend minimum service levels to cover the whole public sector and also involve a ban on ambulance drivers and firefighters going on strike.
"We keep the powers under review and obviously in light of what we are seeing with effectively rolling strikes, the prime minister thinks it is right to push ahead with new powers," he said.
In a statement responding to the prime minister's comments, the general secretary for the Trades Union Congress, Frances O'Grady, said: "The right to strike is a fundamental British liberty. With inflation running at 11 percent, Rishi Sunak wants to make it harder for working people to win better pay and conditions.
"Public sector workers would love to be able to deliver minimum service levels. But 12 years of Conservative cuts and mismanagement have left our public services falling apart at the seams."