Get your science questions answered
Share - WeChat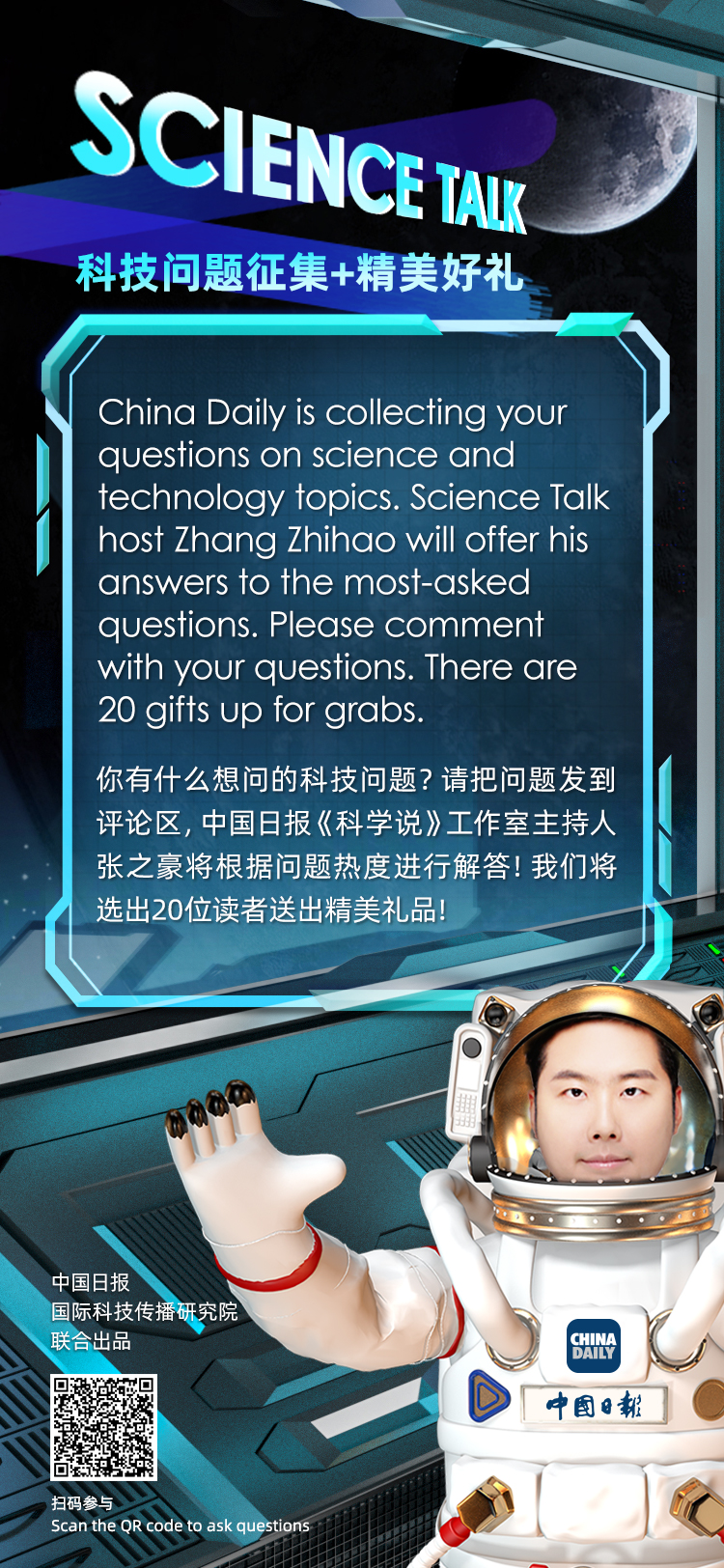 What are the science and technology topics that fascinate you? Are there any questions you want to be answered? China Daily is collecting your questions on science and technology topics. Our science and technology reporter and Science Talk host Zhang Zhihao will offer his answers to the most-asked questions. If you are interested, comment with your questions.
Congratulations to the following readers:
弹指间
一帆风顺
cdaKGRyqZK60gO2k
Milky Way.
靳树文
cdiLsWTz4tm4yWA6
HY
cdaat7hyftfK2Y8u
身旁的一大山
cdalSoCAP7SZMl7H
You've been selected as winners of our special gifts. Please leave your phone number and mailing address in Chinese to webeditor@chinadaily.com.cn before Feb 1. Thank you!