Pictures worth a thousand words
Share - WeChat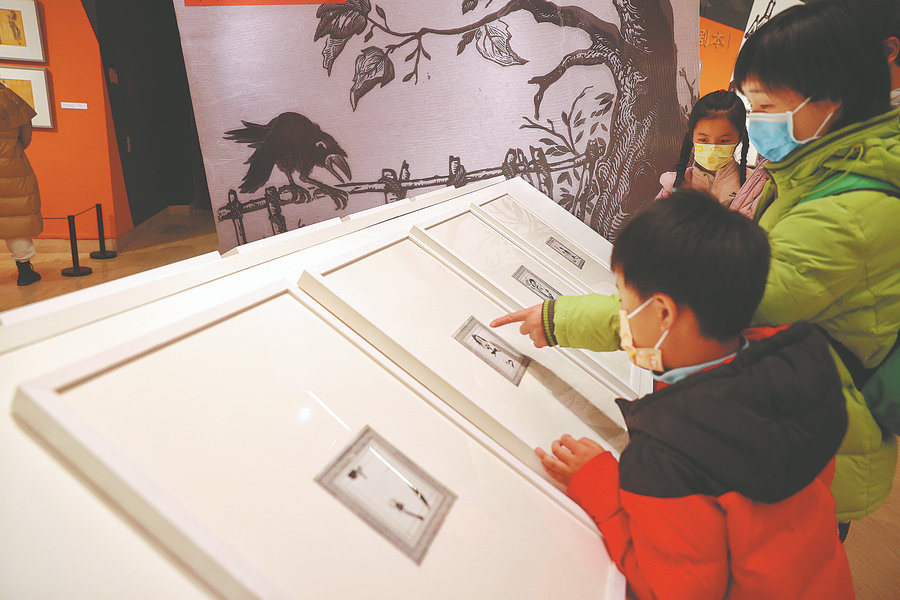 In an article, Wu Longhan, a 13th-century poet, wrote that, "when someone finds a landscape too difficult to depict, they can complete it by adding a poem on the composition; when someone finds a poem too difficult to finish, they can write it on a painting to achieve the desired effect".
Literature and fine arts have been integrated with each other for quite a long time to add mutual glamour and depth, and to intensify their appeal to people from varying social backgrounds.
This is especially true with books, magazines and other reading materials that are decorated by vivid illustrations, which enhance comprehension and spark the imagination of readers as they flip through pages.
Illustrations for literary works constitute a part of the immense collection of the National Art Museum of China. The Beijing museum is showing over 300 such pictures from its archives at an ongoing exhibition titled Words and Drawings, running through Dec 24.
Artworks on show include ink paintings, prints, sketches and gouaches, which account for one-third of the illustrations in the museum's collection. Many of them have been prizewinners and shown at the National Exhibition of Fine Arts, which has been held every five years since 1949.