Authorities to crush illegal mining operations
Share - WeChat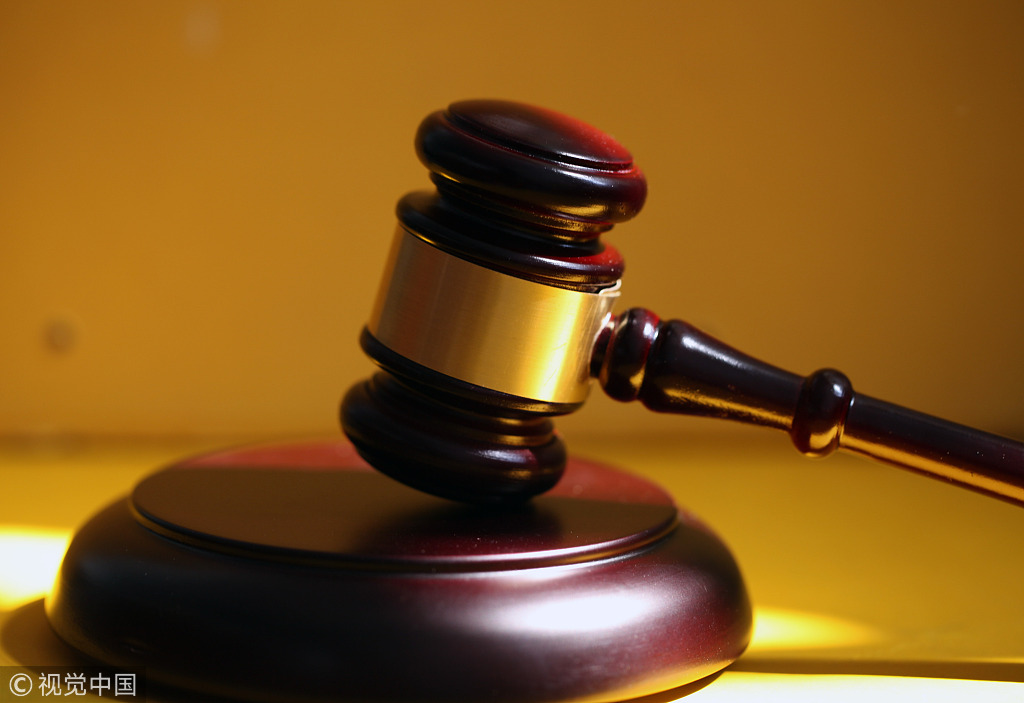 The Supreme People's Procuratorate has pledged to tighten the supervision of law enforcement in the natural resources sector and apply severe punishment for illegal mining, to promote better order in the administration of the nation's mineral resources.
Illegal mining infringes on the nation's mineral resources, damages the environment, and can even cause accidents and geological disasters. Procuratorates have performed their duties and punished such crimes, maintaining the order of mineral resources exploitation and utilization, said Miao Shengming, head of the SPP's first procuratorial office.
The report to the 20th National Congress of the Communist Party of China said the country will persist with a holistic and systematic approach to conserving and improving mountain, water, forest, farmland, grassland and desert ecosystems. Mineral resources protection is a critical part of protecting those ecosystems, he said.
In recent years, booming market demand has led to rising prices of mineral resources. Some criminals have stolen resources for profit, and such crimes had become increasingly rampant, he said.
From 2019 to 2021, procuratorial organs nationwide approved the arrest of 15,253 people involved in illegal mining, and prosecuted 25,649 people in such cases, effectively deterring such criminal activity, according to the SPP.
"We found that it was difficult to obtain evidence and determine whether the mining behavior was an administrative violation or a criminal offense when handling cases involving stolen mineral resources," he said.
Miao said such cases often involve dozens of people, and investigators need to clarify the specific role each person played and impose due punishment.
The SPP recently issued a batch of typical cases to guide procuratorates in handling illegal mining cases.
In one case released by the SPP, from March to July in 2021, a man surnamed Zhang conspired with others to mine sand from a section of a river in Tongling, Anhui province, that belongs to the Tongling River Dolphin National Nature Reserve.
The group mined 10 times, stealing about 46,700 metric tons of river sand worth about 2.9 million yuan ($410,000). Public security organs seized 11,000 tons at the scene.
It was assessed that the gang caused 5.2 million yuan in damage to mineral resources and the environment.
The case was assigned to the public security bureau and procuratorate of Jianhu county in Yancheng, Jiangsu province for investigation. The suspects were arrested in July 2021 and prosecuted in January 2022.
Zhang and 31 others were given sentences ranging from one year to four years and six months in prison along with a fine of 2.07 million yuan.
Fourteen of them were ordered to pay 5.15 million yuan in compensation for environmental damage and 280,000 yuan for technical evaluation expenses.
Miao said that procuratorates will carry out special operations to crack down on crimes concerning natural resources and continue to severely punish crimes involving the illegal mining of mineral resources. Major cases would be handled by designated judicial departments.
"We will uphold a problem-oriented approach and focus on solving prominent difficulties that emerge in case handling and strengthen the connection between administrative law enforcement and criminal justice so as to form a synergy in protecting mineral resources," he said.
More efforts will be made to unify the standards for law enforcement and the application of laws and solve problems such as obtaining evidence and making expert appraisals in environmental damage cases. Public interest litigation will be capitalized on in promoting the regulations of the mineral resources market, Miao said.